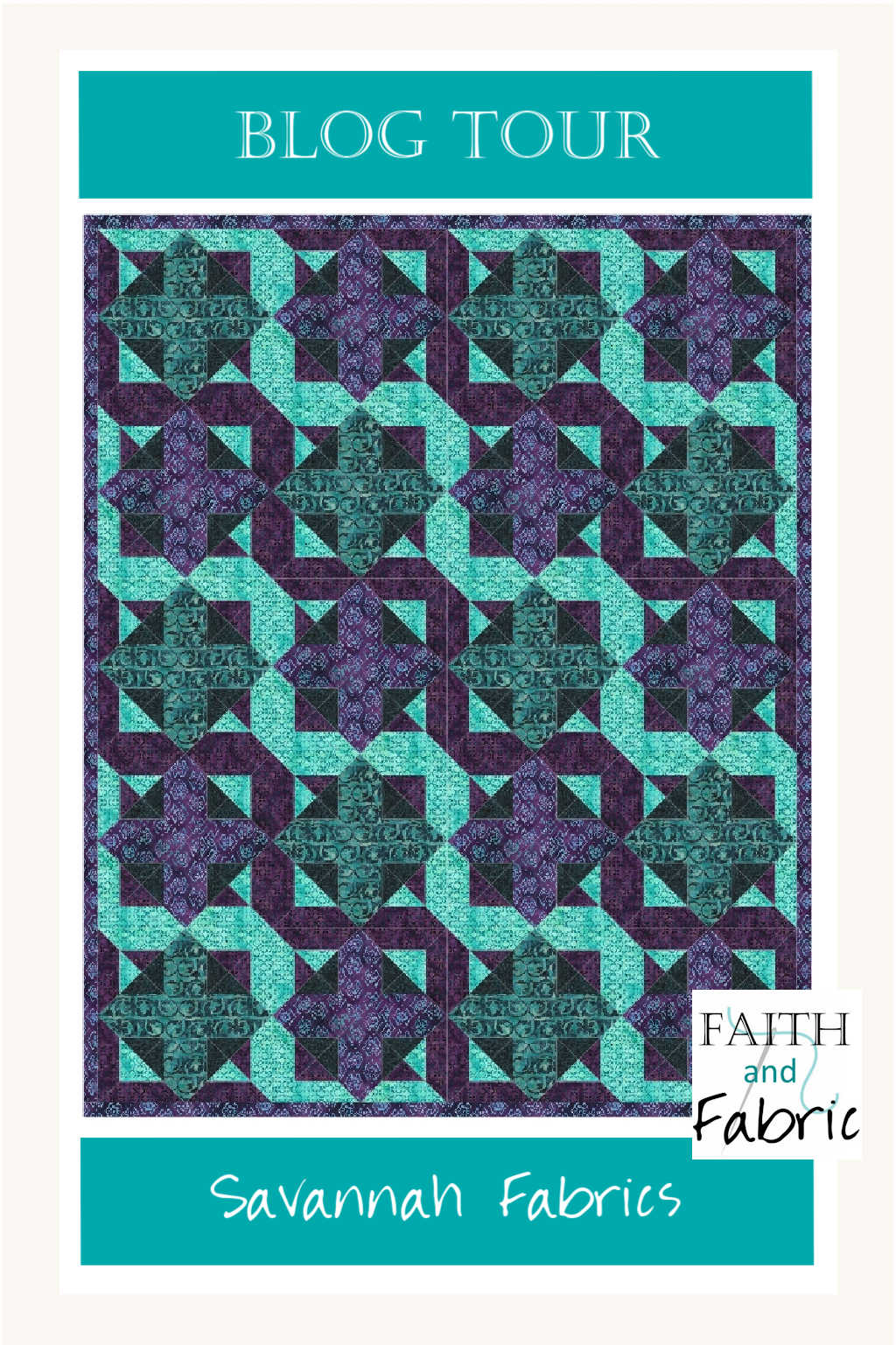 Welcome to the Savannah Fabrics by Tamarinis for Island Batik blog tour! I'm happy to welcome you to my corner of the quilting world. If you're a returning visitor, welcome back. If you're new here, I'm Jen Frost and I warmly welcome you today to Faith and Fabric, a place where you'll find Christian-inspired quilt patterns and sewing projects.
Today we're here to talk all things Savannah. That's Savannah fabrics, mind you, and not the beautiful city in Georgia! (…though I highly recommend you visit there at the Historic District, the Cathedral of St. John the Baptist, and the Bonaventure Cemetery). My talented friend Tammy of Tamarinis has released her latest collection with Island Batik called Savannah, and I can't help but wonder if she was inspired by the beautiful purple and pink sunrises over the Atlantic as she created this collection: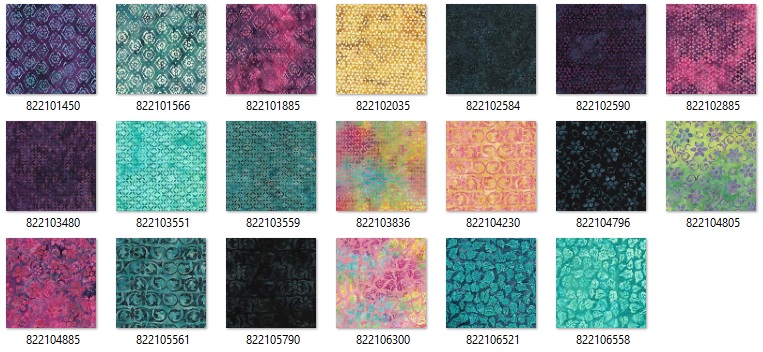 I played around with these fabrics in two of my quilts. The first was the Modern Crosses, which is the third of three patterns in the Crosses 3 Ways pattern which was released last month. In reimagining this design, I wanted to really let the colors pop so I chose four colors that compliment each other but were completely different in tone and print. 
I really like how the colors let the design shine! As no two crosses of similar colors touch, each stands out within the quilt top. The distinct small-scale prints in the yellow and blue stand in contrast to the more blended prints of the pink and black. A simple gray fabric provides the perfect background for this unique wall hanging.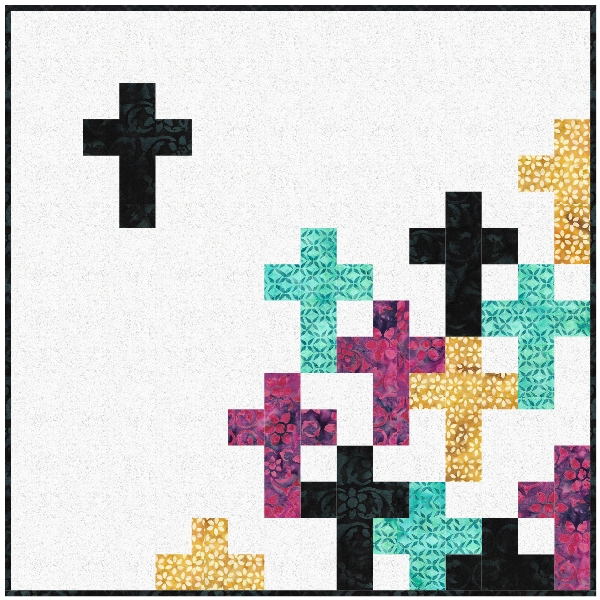 I also enjoyed reimagining the Lent Table Runner in a different set of colors using these Island Batik Savannah fabrics – and a different size, too! I repeated the block for the runner in rows of four across five rows. I then created a ribon effect by coloring alternating tops and bottoms of each block in either a light blue or a dark purple. Don't you think it created an interesting effect? I also alternated the colors of the crosses inside each block for added visual interest.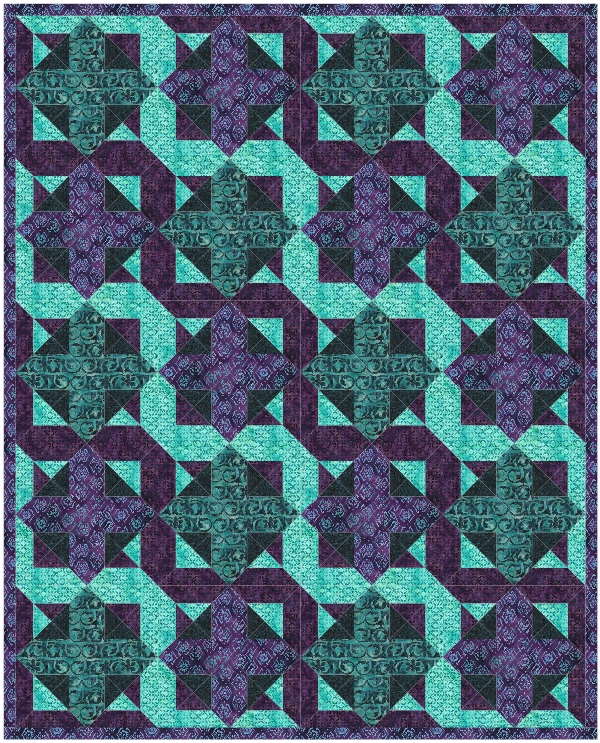 It was genuinely a creative and fun challenge playing with these fabrics by Tamarinis. Thank you for reimagining these quilts with me! Now we're off to the others on the blog hop – check out their unique and beautiful designs! 
Jen Frost of Faith and Fabric on 6/27/22 <- you're already here 🙂
(Visited 508 times, 6 visits today)