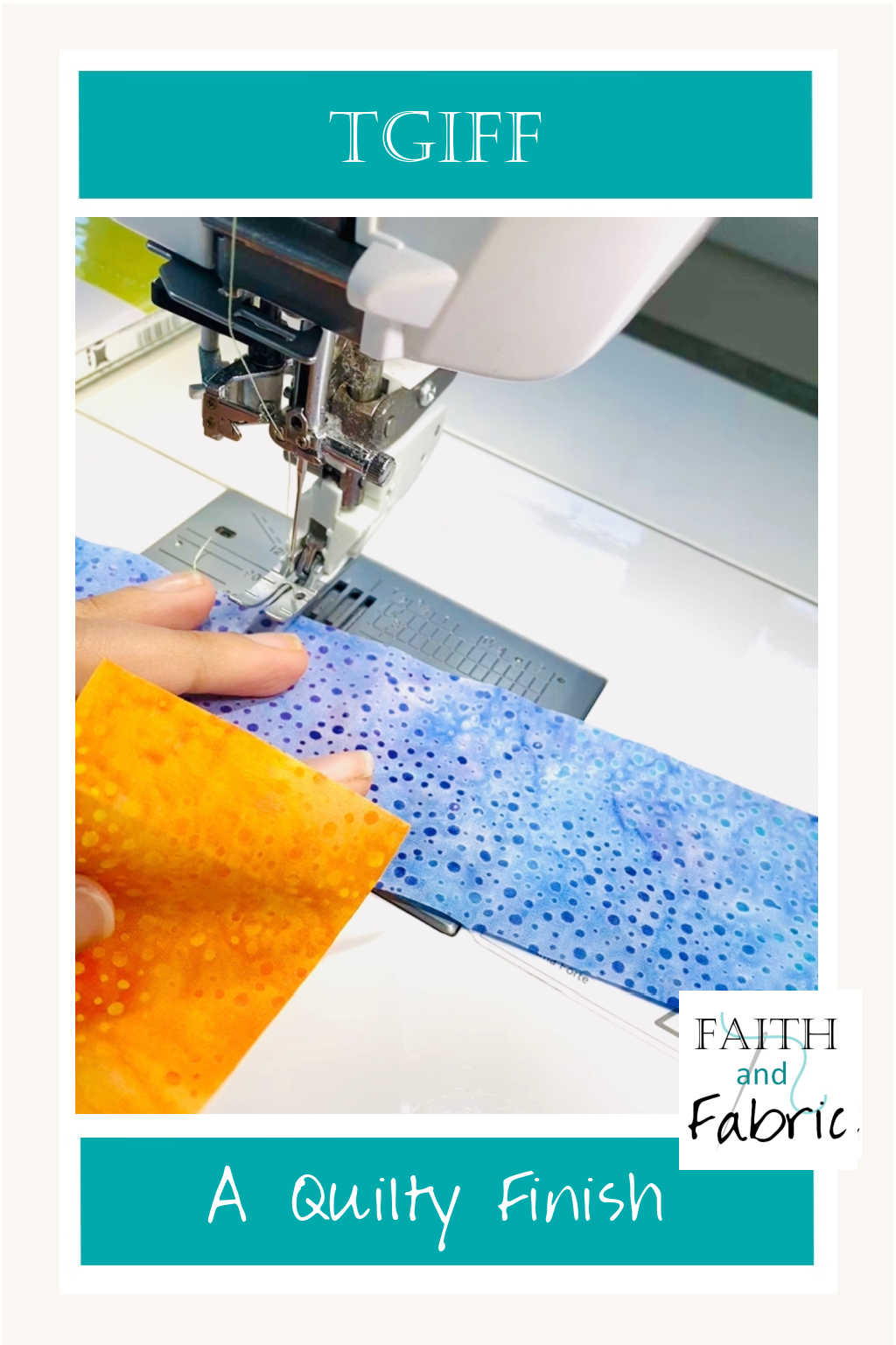 Welcome to TGIFF at Faith and Fabric! My name is Jen Frost, and I'm the Christian quilt pattern and fabric designer behind our signature Scripture Quilts ™ and Scripture Quilts Blocks™. I love sewing my faith and diving into the deeper meaning of scripture as we create! For real – one of my favorite ways to combine my love of sewing and faith is our Free Motion Friday series, where we learn a new free motion quilting design inspired by scripture.
So let's talk finishes. My most recent finish, that I'm so excited to share with you, is two fold! The first is a quilt top finish in preparation for Holy Week. Comprised of eight blocks, each block represents one of the days in Holy Week beginning on Palm Sunday and ending on Easter Sunday. Creating this pattern was such a learning opportunity for me, as I've never researched (so much) about what took place each of those eight days. I mean, I knew so many of the stories – the overturned tables, the cursed fig tree, the betrayal – but never thought of them as sequentially like this before.

In creating this quilt, I used Kona Solids. The pattern comes in three sizes and, since I chose the 8″x8″ size as opposed to the 10″x10″ or the 12″x12″, I didn't want to lose the design in an overly busy print. I'm so happy with how it turned out! As an aside, we're having a quilt along, beginning March 14th, which you are more than invited to join in on if you feel inspired, too.
My second finish is a quilt for Easter. YOU GUYS. A finish on this Easter Chicks quilt pattern is LONG overdue…as in three years overdue. I think it was worth the wait, though! For this quilt I used Hoffman batiks in their dot print. It has such a fun whimsy look, and worked *perfectly* in the design.

I had a lot of scrappy pieces left, so I made a scrappy binding. It was so gorgeously colorful that I wanted to use every scrap! I turned it into a scrappy binding, and even made this fun little video of the process – at 6x speed, of course! This quilt uses the Hoffman Dot Batiks – they're like the perfect combo between a print and a solid, and I love them so much!
…and there you have it! My two finishes for the month. Feeling great to be off to such a strong start, you know? Now it's your turn: what have you finished this week?

You are invited to the Inlinkz link party!
(Visited 629 times, 2 visits today)