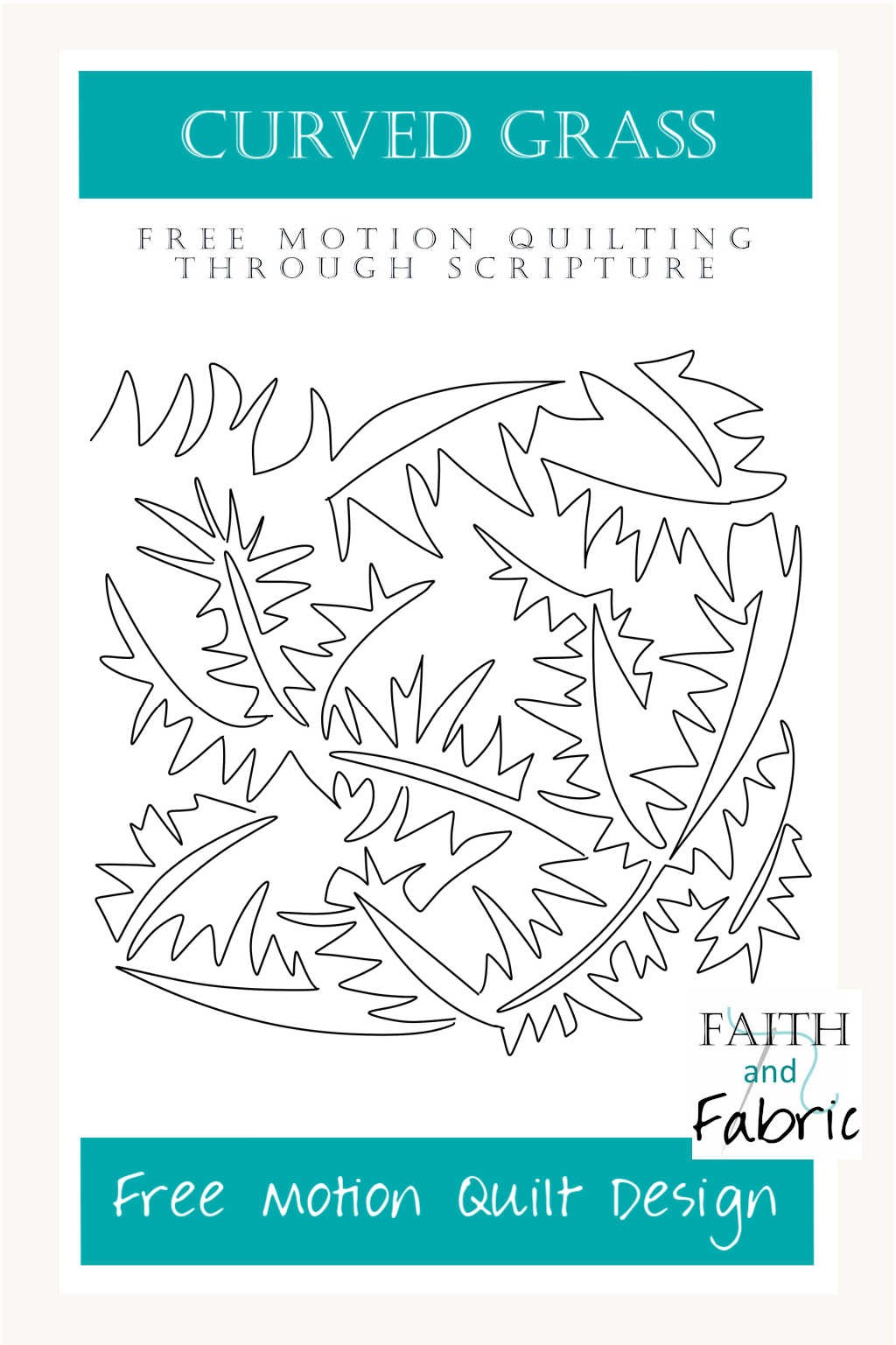 Welcome back to Week 30 of #freemotionfriday! Our video library is growing with these awesome free motion quilting videos, so if you've missed any of them be sure to search for them here. Learning each week with you, as we share our faith journey, is such a pleasure. If you're just beginning your journey, here's a post to help launch your free motion practice this year.
This week we'll be making a free motion quilt design called "curved grass". This wonderful design was inspired by Matthew 6:30 which says, "But if God so clothes the grass of the field, which is alive today, and tomorrow can be thrown in the furnace, will he not much more clothe you?" Now, I don't know about you, but I needed to hear this today. Life has been *so much* lately, and there have been times where all just feels overwhelming. If God spent so much time making every blade of grass *just right*, though, how much care must he have put into us? Think abut it. There are over 12,000 identified grasses in the world. Twelve thousand! Each was designed to survive in certain specific conditions: low water, high sun, freezing temperatures, and so on. So were we. We were each wonderfully made, and even more care went into each of us when we were created, too.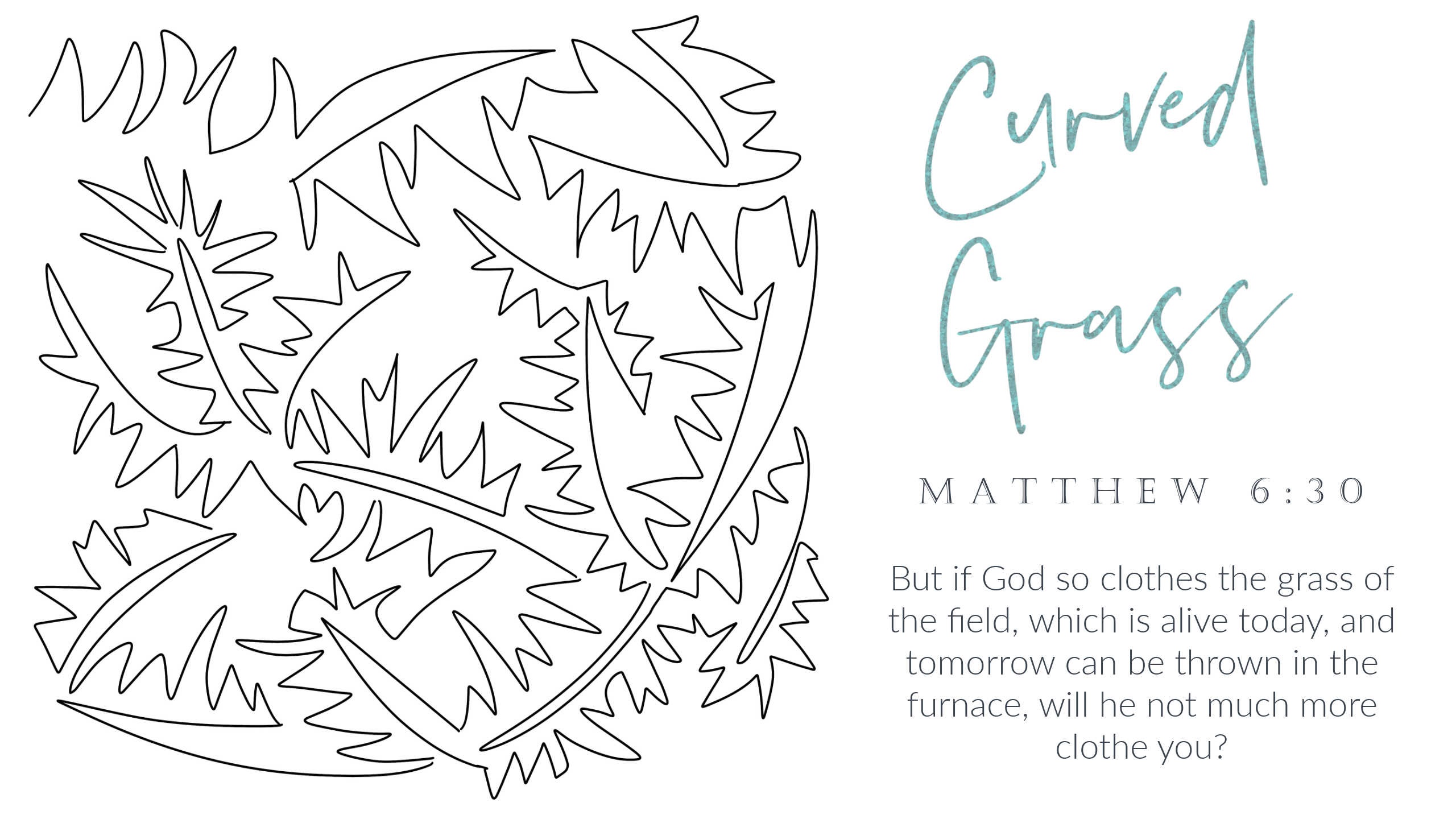 As you begin to free motion quilt your curved grass, here are a few tips to help you along the way. What's key here is to always plan ahead. Honestly, know what spaces you want to fill in, and use those long base blades of grass, as mentioned in the video, to help you get there.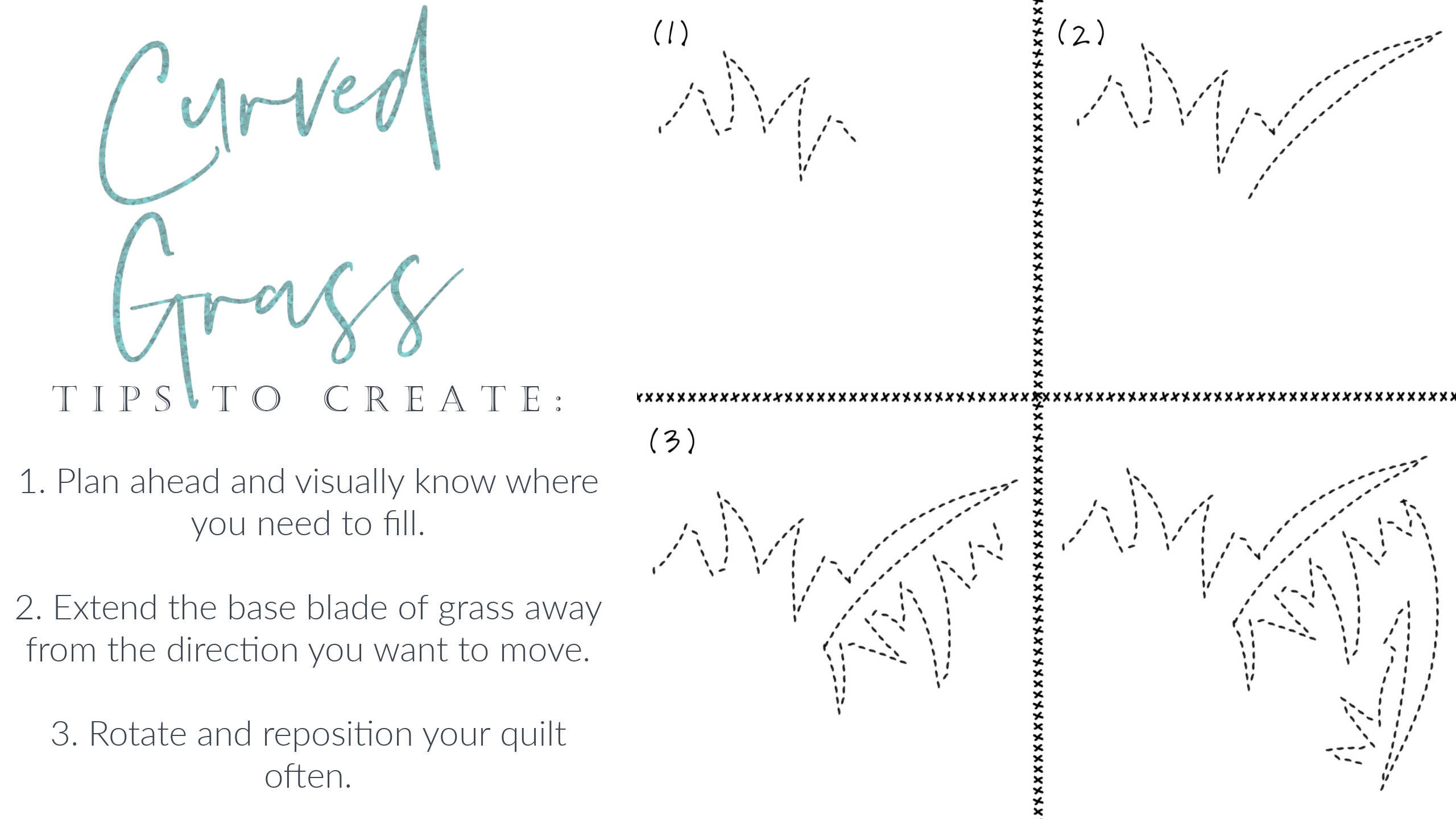 …and that's it! Watch the short video above that breaks down the free motion quilting process even more. I look forward to hearing how your curved grass sewing goes; leave a comment letting me know how you did, and be sure to share your work on IG using the tag #freemotionfriday so I can see your beautiful work!
(Visited 246 times, 2 visits today)