I know, I know – Christmas has barely ended, but I'm already dreaming of spring! We're visiting Florida, and this warm weather, with flowers in bloom everywhere we look, definitely doesn't feel like winter. One of my fondest memories of springtime is of Easter. Each year, we would go to my grandparents' house, where we would meet up with my cousins for a wonderful weekend. Of course, in addition to Easter Sunday Mass where we'd all be in our Sunday best, there was an egg hunt! Inside our eggs were chocolates, coins, and fluffy little stuffed animal toys.
These warm memories are the inspiration for the Easter Chicks quilt pattern. These newly hatched chicks, so much like those little stuffed animals, are ready for springtime! The paper piecing pattern was meticulously designed to let you "dye" the eggs. Seriously! Both eggs come together with striped sections designed directly into the paper piecing pattern. So, you can create alternating patterns of stripes on your eggs, create a rainbow pattern, whatever you like!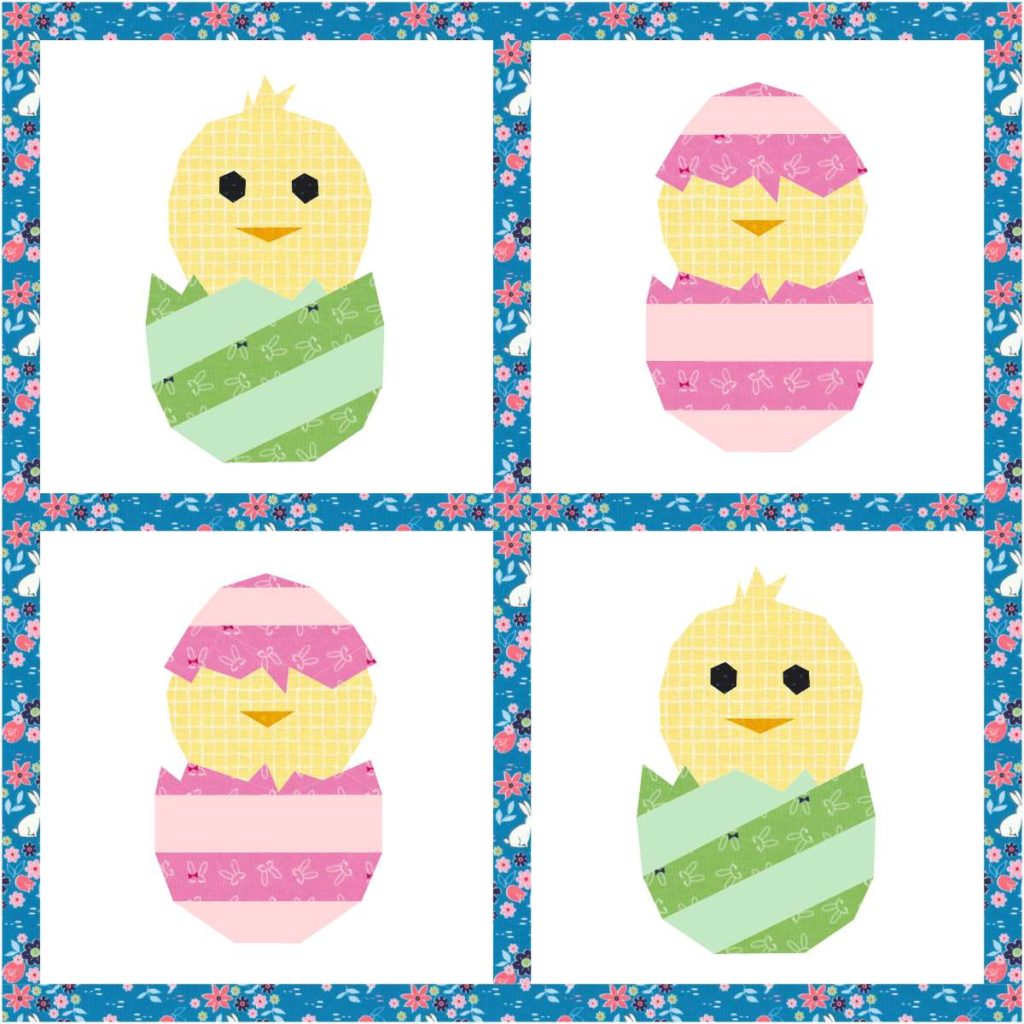 You can also make the entire egg white, playing up color instead in the background. I love the flexibility in this Easter quilt pattern. By leaving the eggs solid white, it creates a lot of space in the background to play with color. I paired spring colors in this Easter quilt pattern with white borders and white eggs as seen below – doesn't that look so fresh and clean?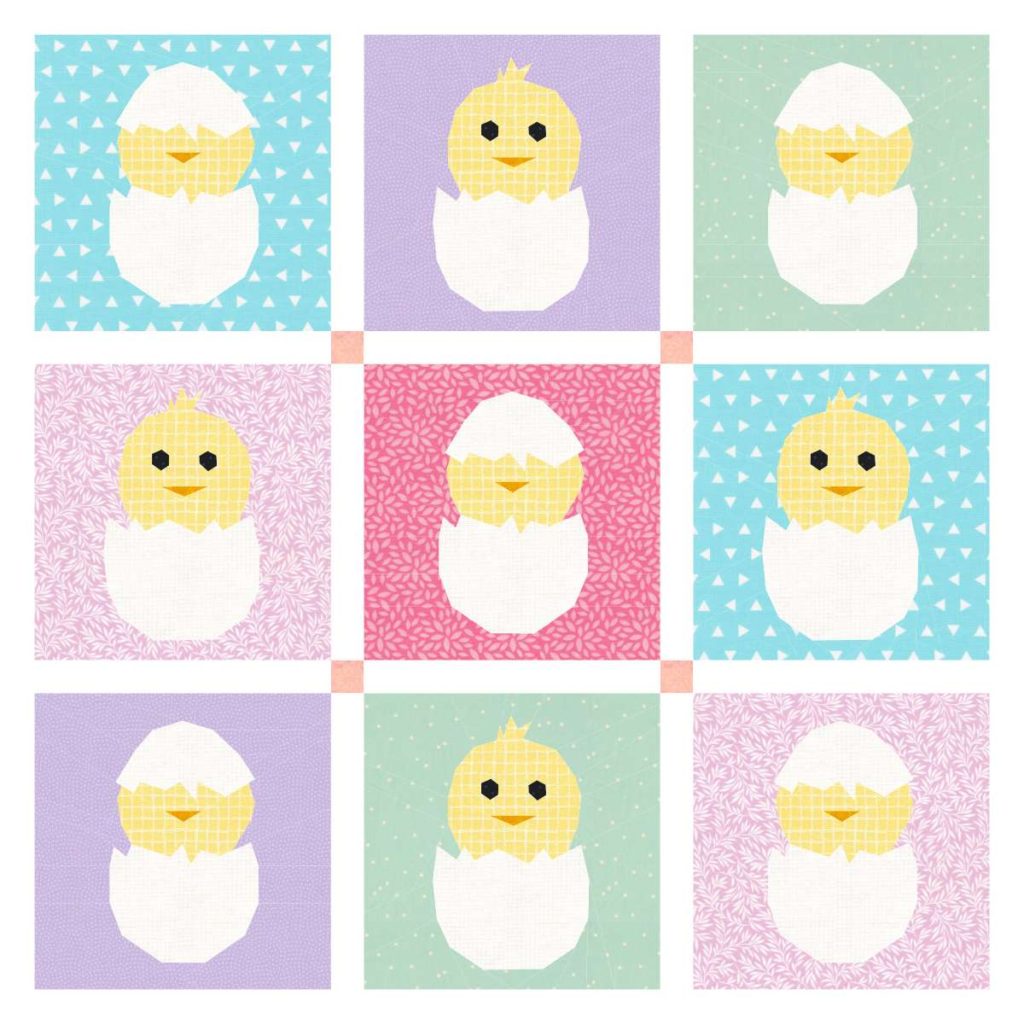 This quilt pattern is foundation paper pieced, and I know it might have been a while since you've FPP'd. No problem at all – I've created this great tutorial to help you, shall we say, come out of your shell! Ha! Just like these little chicks, I'll come out of mine around the :28min mark 🙂
I also truly enjoy sharing your finished quilts, so please do send me a photo if you make this pattern. I can't wait to see what you make!




(Visited 1,283 times, 2 visits today)