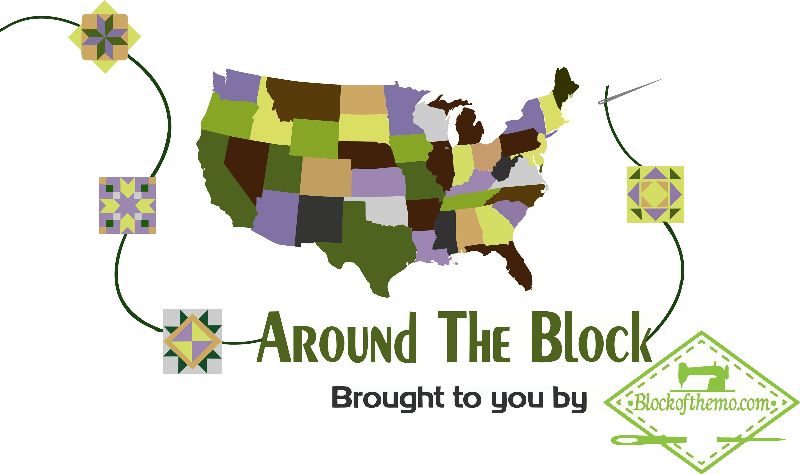 I'm missing our travels so much that – beyond making the fun fabric shown below, inspired by all the little campers we've seen on our trip – that I've joined up for a different kind of travel: a Quilt Around the Block US Tour!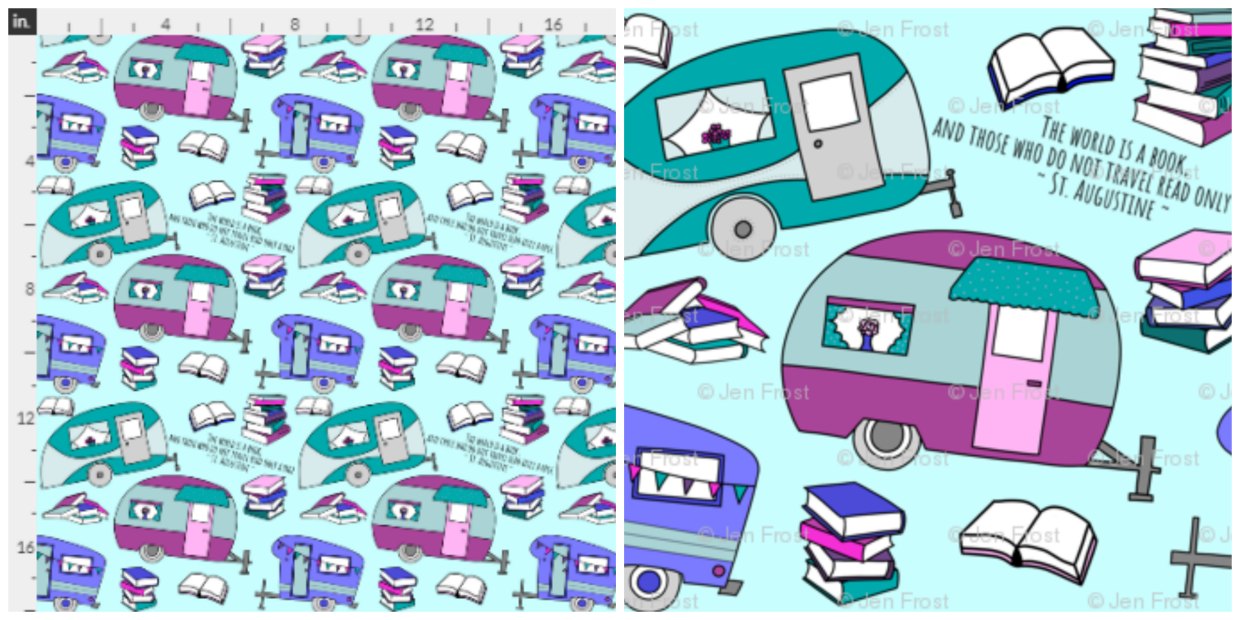 Beginning on Sunday, August 2nd, we'll be traveling across all 50 states as we learn a bit about that state, receive a free quilt block, and meet the block designer. It's going to be so much fun! Pop over to Block of the Month to sign up for the free quilt-along. I'll be the Pennsylvania stop on the tour – already have a fun block in mind to share with you, along with some history on why I chose that state!
To keep the momentum going, there's a Rafflecopter with some great give-a-ways from the designers. Each time you visit one of the designers' Facebook pages, you'll earn three points! You can also stay connected with everyone using the #quiltingaroundtheblock hashtag in your IG and FB posts.
Here's to a fun year traveling with you across the USA! Below are the "states and dates" – please note that the links will NOT work until the date posted. Happy sewing!
PARTICIPATING DESIGNERS INCLUDE:
(Visited 1,174 times, 4 visits today)