Last year, my family and I traveled across the US for seven months. It. Was. Amazing. We towed our travel trailer, dropping it at campground after campground as we experienced the richness and beauty that each state we visited had to offer. When we returned from the trip, we traded the enormous travel trailer (32′) for a small 25′ motorhome. We head out, now, once or twice a month in the camper, some days just even driving it to the beach and watching the waves from our little mobile house.
The trip opened our eyes to something we had, perhaps, forgotten. It's easy to get caught up in your own world, your own little neighborhood and town. Traveling brought us in contact with so many different families at each campground, and we embraced the opportunity to learn from the locals.
St. Augustine has an amazing quote that I had printed and posted on the wall of our camper: "The world is a book, and those who do not travel read only a page." Each time we tasted a local cuisine, met a family at the campground, experienced a bit of a city's history…another page was added to our book.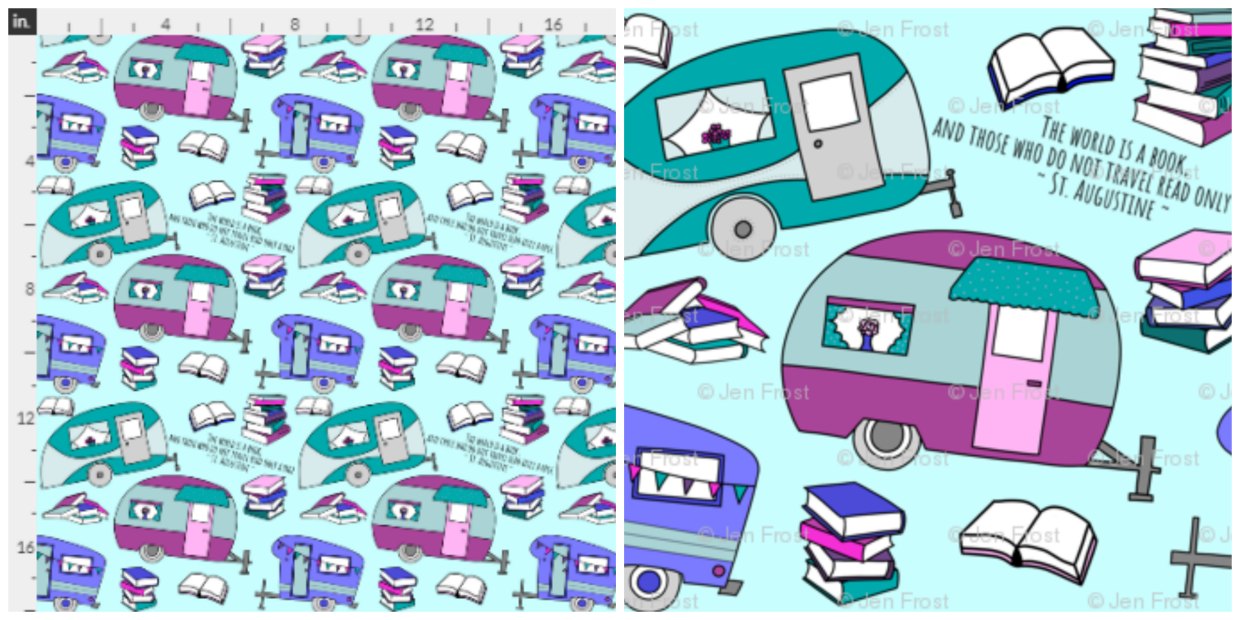 All fabrics are available year-round in our shop and can be delivered to you in any quantity (from fat quarter to several yards).  Can't wait to see what you make!
*Please note that I purposely blurs the images displayed on your screen to protect copyrights. The images on the printed fabric are crisp and clear.


(Visited 401 times, 1 visits today)