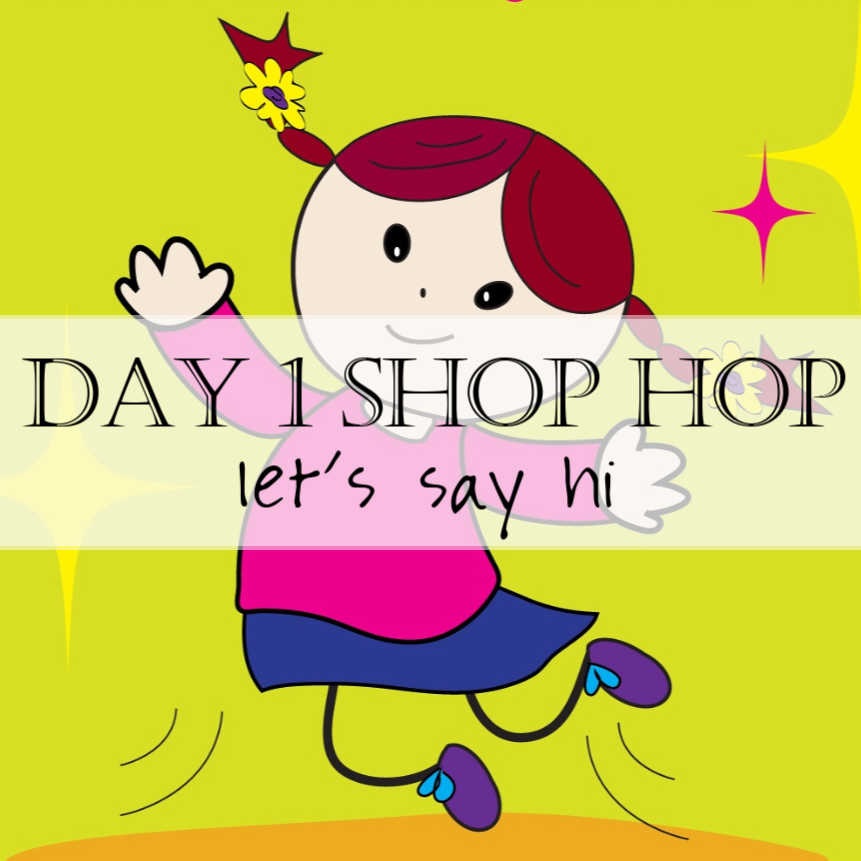 No doubt like me, all of your upcoming quilting events have been postponed or cancelled, and you find yourself now stitchin' up a storm at home. Why not take a break and join me on a virtual pattern designer shop hop? Come join the fun and virtually hop on over to some of my favorite friends in the quilting industry!
Today is the third Saturday in March, which is National Quilt Day. To celebrate, I'm inviting you to explore the newest offerings, patterns and notions from my fellow colleagues. You'll meet new pattern designers, explore new quilting websites, and perhaps make a purchase or two along the way. All of them have something unique to offer to you – our virtual shop hoppers.
With new and exciting sites to explore throughout the week, you'll be happy you took and break and virtually hopped and shopped with all of our new friends! This hop occurs over the course of four days – with each day lasting about three days, because we're all operating in slow mo over here. Today is Day 1 – and these are the shops I'm sharing with you today. Each day, there'll be more new shops for you to check out and learn about – for me to learn, too! I'm excited to meet some new quilting buddies along the way.  Jump ahead to Day 2 where we look a bit more at the inspiration behind our patterns!


If you're new here – and you've arrived via the hop – welcome! I'm so glad to have you here. I'm Jen, and this is my little corner of the quilting world. My area of specialty, when it comes to quilting, is the creation of faith-based quilt patterns. I love celebrating our Christian faith, and it's the basis for many of the patterns I write. There are so many liturgical seasons, like Lent, Advent, Easter, Christmas…and that's not even mentioning the Feast Day celebrations! Creating a quilt that can be put out as part of our celebration that day is a joy, and it's my hope that you'll find joy in creating a quilt from these patterns that you can share with your family, friends, and church, too.

Now, that's not to say that's the only type of pattern I make! Making novelty patterns is a lot of fun, too, and I draw inspiration from the everyday around me. In fact, one of my most popular quilt patterns is the Sand Crabs quilt pattern. I created this pattern to celebrate the fishing industry and all the crab fishermen out there, like my father-in-law. The fisherman, shown below, is my son – I designed this after watching him sitting on the dock one sunny day, not a care in the world. Being able to memorialize him like this was so special – and today, the quilt hangs above his bed.

After I started pattern writing, I began to receive a bunch of comments on the blog and via email from folks saying, "Gosh, Jen, that's great! …but I don't know the first thing about sewing." So, I created this line of Sew-a-Saint dolls as the most beginner-friendly projects you've ever seen! There are new dolls coming out all the time, and I love taking custom requests.

…that, then, brought the next request: "We loved sewing your dolls – what else can we make?" SO, I created these next-level, and still very beginner friendly, sewing projects. My favorite is the bread bag – we use ours all. the. time. I wrote up these as free online classes, so all you need are the supplies – the lessons are free!

So, that's a bit about me. Welcome to Faith and Fabric – I hope you'll stick around, and I'm genuinely looking forward to sharing some great shops with you on Tuesday when we share Day 2 of the hop! I invite you to join my newsletter; it goes out just twice a month on the 1st and 15th, and includes articles on quilting, faith, and subscriber-only specials.
(Visited 266 times, 1 visits today)