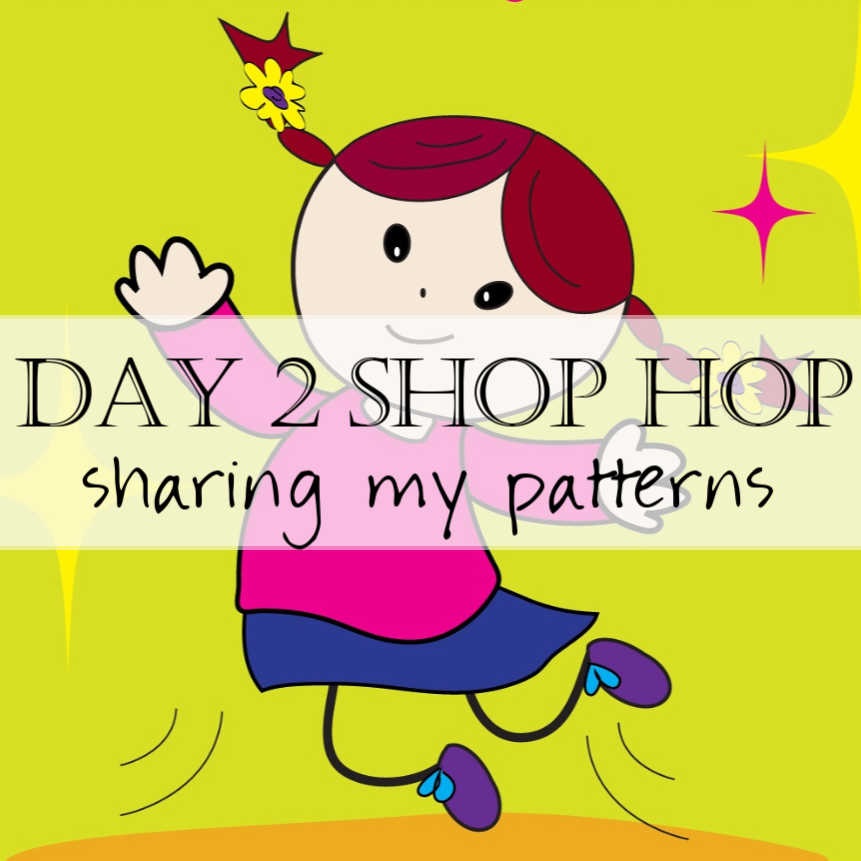 Welcome to Day 2 of the Shop Hop! I hope you had fun joining us on Day 1, where we met the first group of awesome quilters. Today, I'm going to share another group of quilters with you – click on through to their sites, and meet some new talented sewists! (PS: You can hop forward to Day 3 and learn about my favorite sewing items here!)


If you've landed on our page as part of the hop, WELCOME. I'm so glad to have you here. On Day 1 we shared a bit about what Faith and Fabric is all about. Today, I'm going to share a bit more about the patterns I create – you know, a bit of a glimpse behind the inspiration behind a few of them. (PS: You can hop forward to Day 3 and learn about my favorite sewing items here!)
First up is my most recent pattern release: Good Friday. This pattern was inspired by the scripture quote:
At noon darkness came over the whole land until three in the afternoon.
Mark 15:33
I've often thought about what the darkness would be like. Was it a total darkness? Was there any light? Did the light of hope, even a little, glow from that center cross? It's these thoughts that made me think, and inspired the pattern you see below. This pattern is a traditional piecing quilt, made from varying blocks with the central focus on the hope of that dark day.

The second pattern I'd like to share is my Sand Crab pattern. I created this pattern on the airplane as we flew, cross country, to my grandmother's funeral. It was a beautiful time, in that warm way that getting together with extended family can be. We all missed her terribly, but honored the long, full life she had – and the life that she and my grandfather had, through their love for each other – given each of us.
In creating this pattern, I wanted to celebrate another family member – my father-in-law. He was a crab fisherman (as well as other fish), and I love listening to his stories of his time on the sea! I love paper piecing, and used foundation paper piecing to create this versatile quilt pattern. It's *the* ultimate scrap buster, and the rotation of the crabs can completely change the look of the quilt!

Paper piecing is one of my favorite ways to quilt. I love the ultra cool details you can create! In this quilt, I wanted to capture that beautiful moment between a mother and child…in this case, Mary and Jesus. I was a relatively new mom myself when I designed this, and I remember the days of gazing into my little man's eyes! Children are such a gift, and I remember the days when my little guy was just a baby…just the two of us, snuggled together. I love remembering those days.
This quilt was designed with a background of low volume prints, which really sets the focal point of the quilt on Mary and Jesus. I went with the traditional blue for Mary, and the pure innocent white for Jesus. This is my favorite quilt to hang up on Christmas Day!

That same little baby is growing up, and has become quite the little fisherman himself. Two years ago, we took a seven-month cross country trip – and hit just about every fishing hole along the way!
I snapped a photo of him one day on the dock, and then thought how cute it would be to make it into a quilt. He's been asking when I would make him a new quilt (the last one I made was back when he was in preschool!), and this was the perfect opportunity.
So happy with how this turned out – it really is my little guy, with an Americana flare. On the back, I used the scrap pieces to create a novel design. Today, this quilt hangs above his bed…one proud mama for sure.

Have time for one more? This quilt is a mix of every technique: traditional piecing, paper piecing, and applique. How's that for a learning experience? This Advent Wreaths quilt is also one of my most popular selling quilts – probably because it can be made one of three different ways: as a banner, as a table runner, or as a wall hanging.

So there you have it! My favorite quilts. Here's the link to see all the patterns I offer; I hope you've enjoyed coming by on Day 2 of the hop. Don't forget to check out all the other talented quilters in the hop! I'm genuinely looking forward to sharing even more great shops with you on Friday when we share Day 3 of the hop. I invite you to join my newsletter; it goes out just twice a month on the 1st and 15th, and includes articles on quilting, faith, and subscriber-only specials.
(Visited 283 times, 2 visits today)