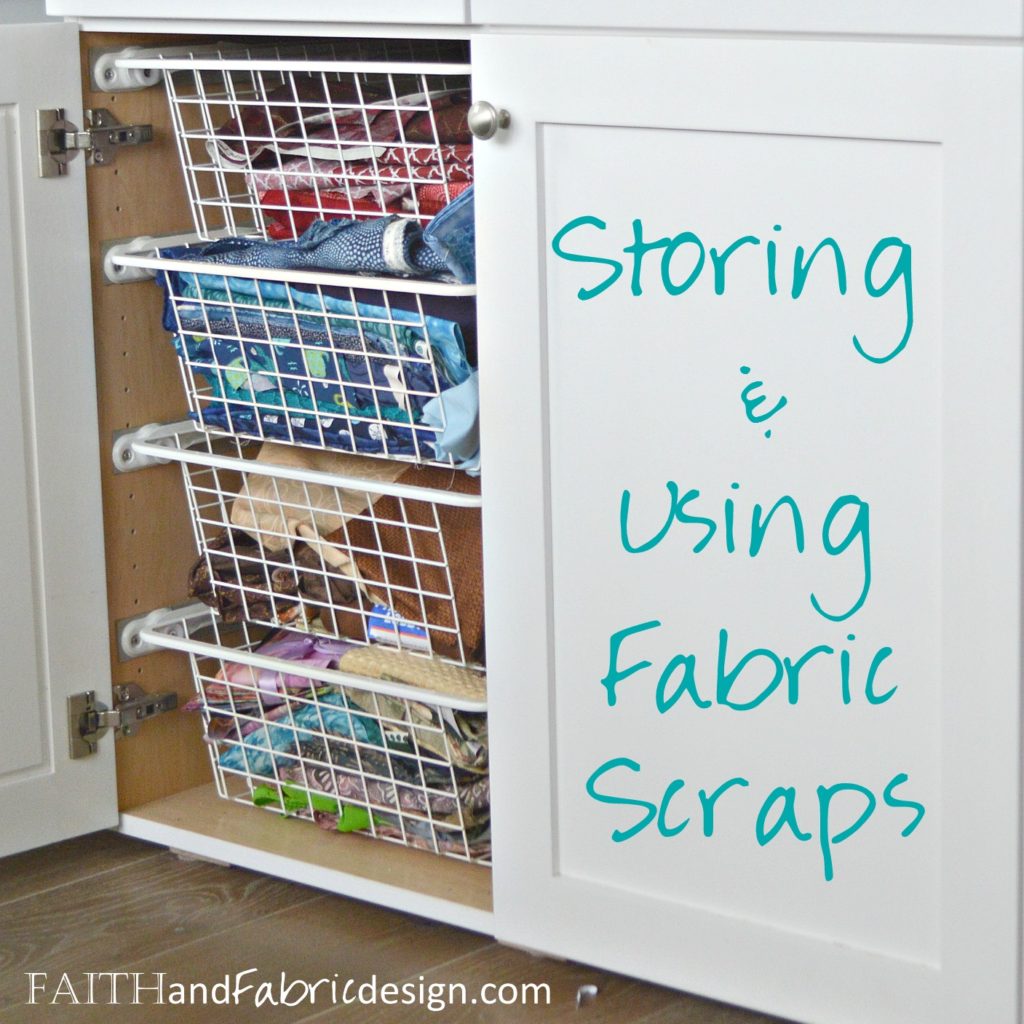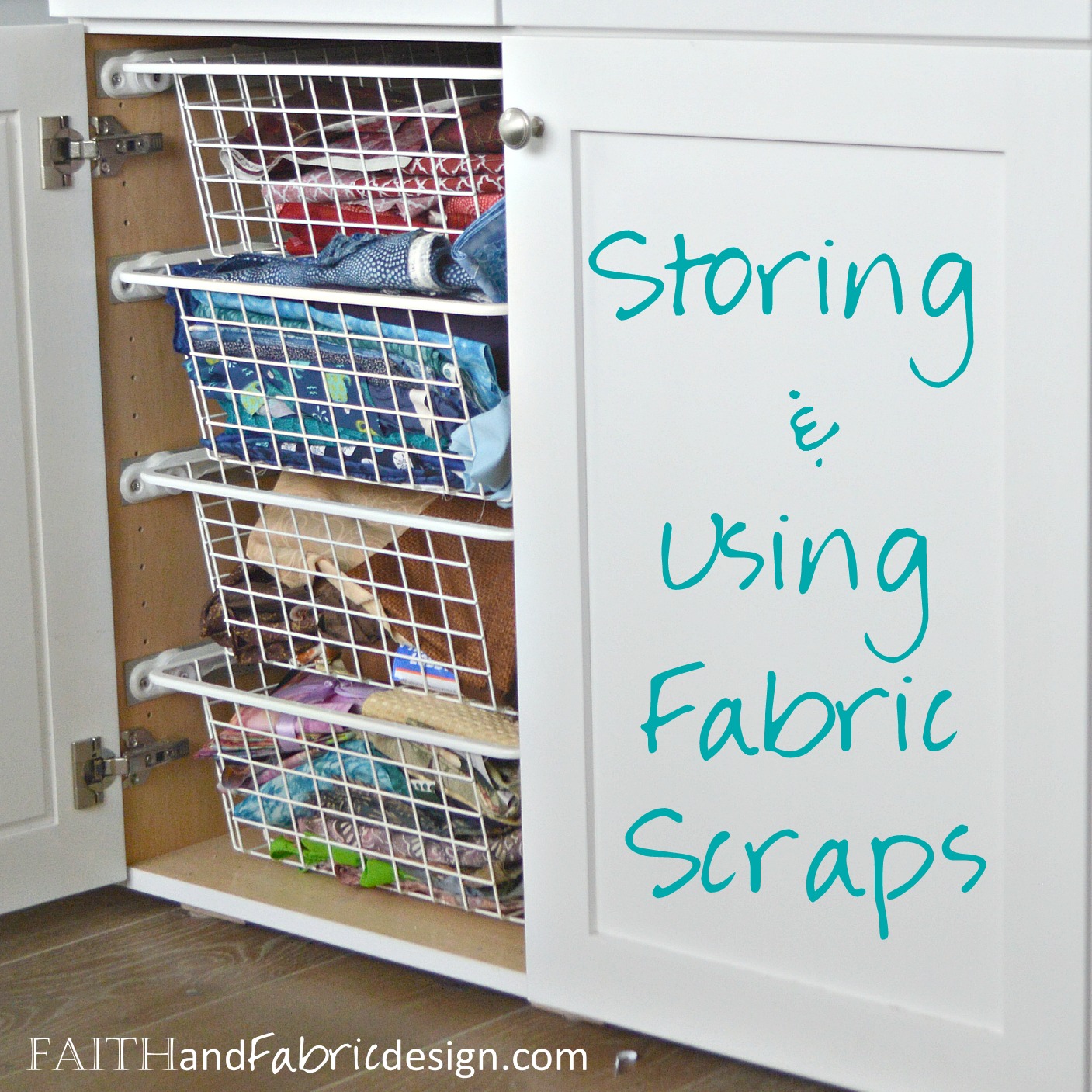 Let's talk fabric scraps! If you sew, you have them. I'm excited to join in with a great group today to share our ideas on how to store and use fabric scraps. That means you'll pick up a ton of great ideas here; after seeing how I store and use my scraps, you'll see links to their posts at the end of *this* post.
STORING FABRIC SCRAPS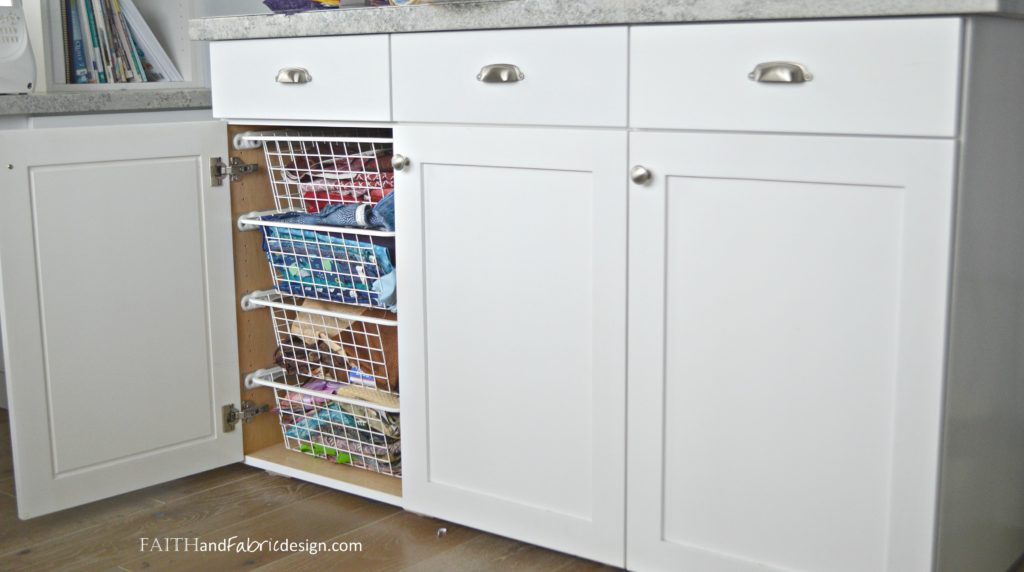 First, let's look at storage. How do you store your scraps? I have a two-part system: I keep larger pieces in similar-color drawers, and small nibs in similar-color mason jars. For me, a larger piece is anything that is larger than roughly 8″x8″…so some of my pieces of fabric stored in the drawers are actually quite small.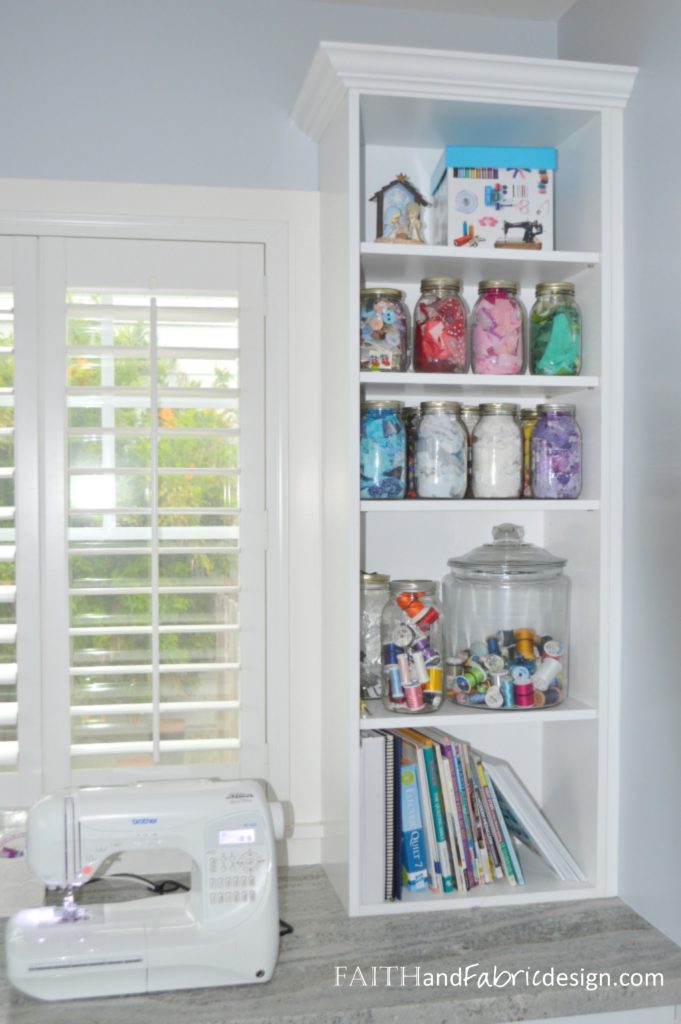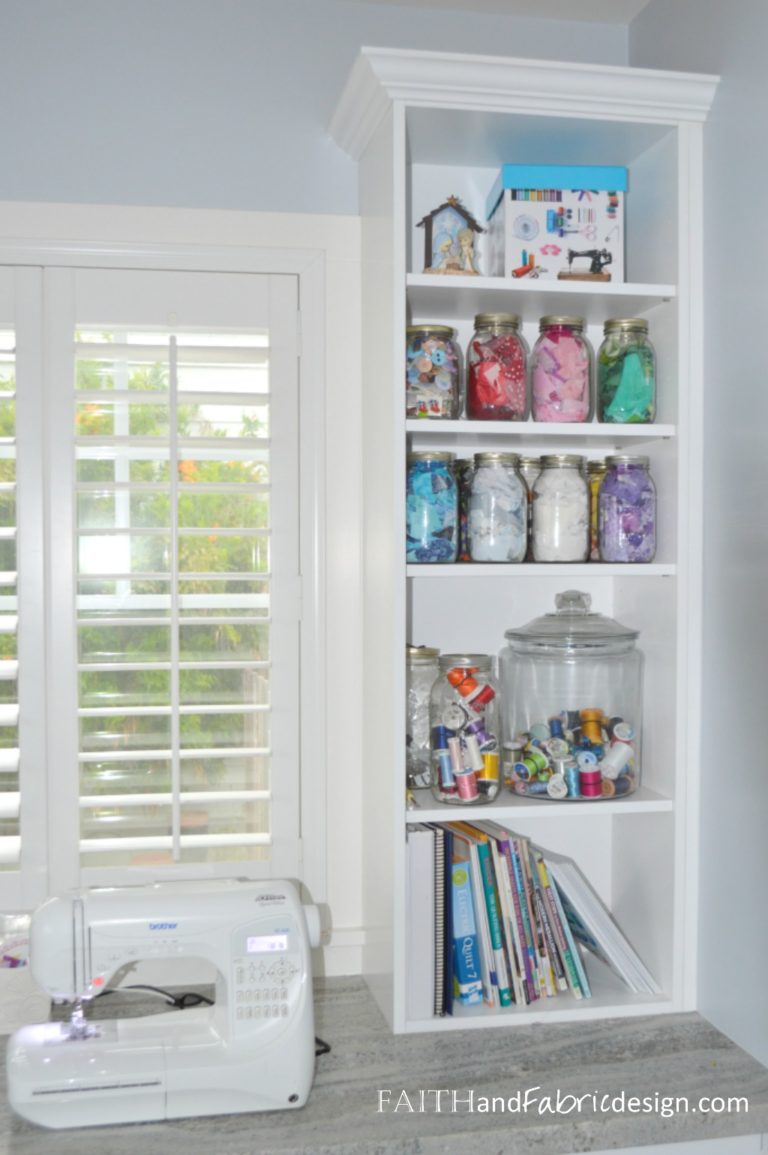 Keeping my like-colored fabrics together works well, even if they're smaller pieced, as I often make smaller projects or quilt blocks that aren't from a single line or theme…this means that my "scraps" are actually all usable pieces that I like to think of as just not having found a home yet 🙂
Remember those smaller nibs? Much like the larger fabric drawers, I keep my scraps in these adorable little mason jars. They're just the right size for scrap pieces, look adorable lined up together, and add a great pop of color to the room. Plus, it keeps my scrap pieces manageable…I can quickly see – and access – the pieces I have without having to dig through a large messy bin of mixed colors.  (For more ideas on how to store fabrics and notions, check out this post on how to design a quilt studio.)
USING FABRIC SCRAPS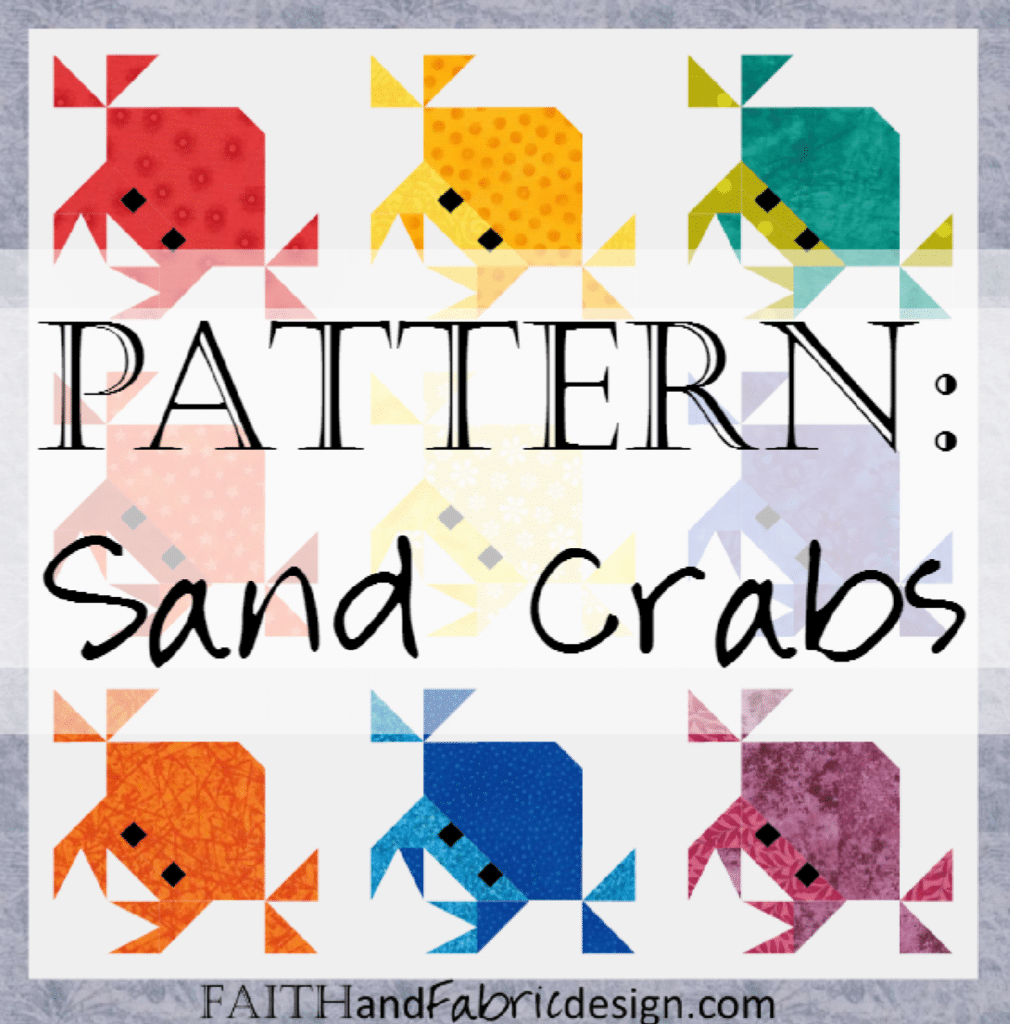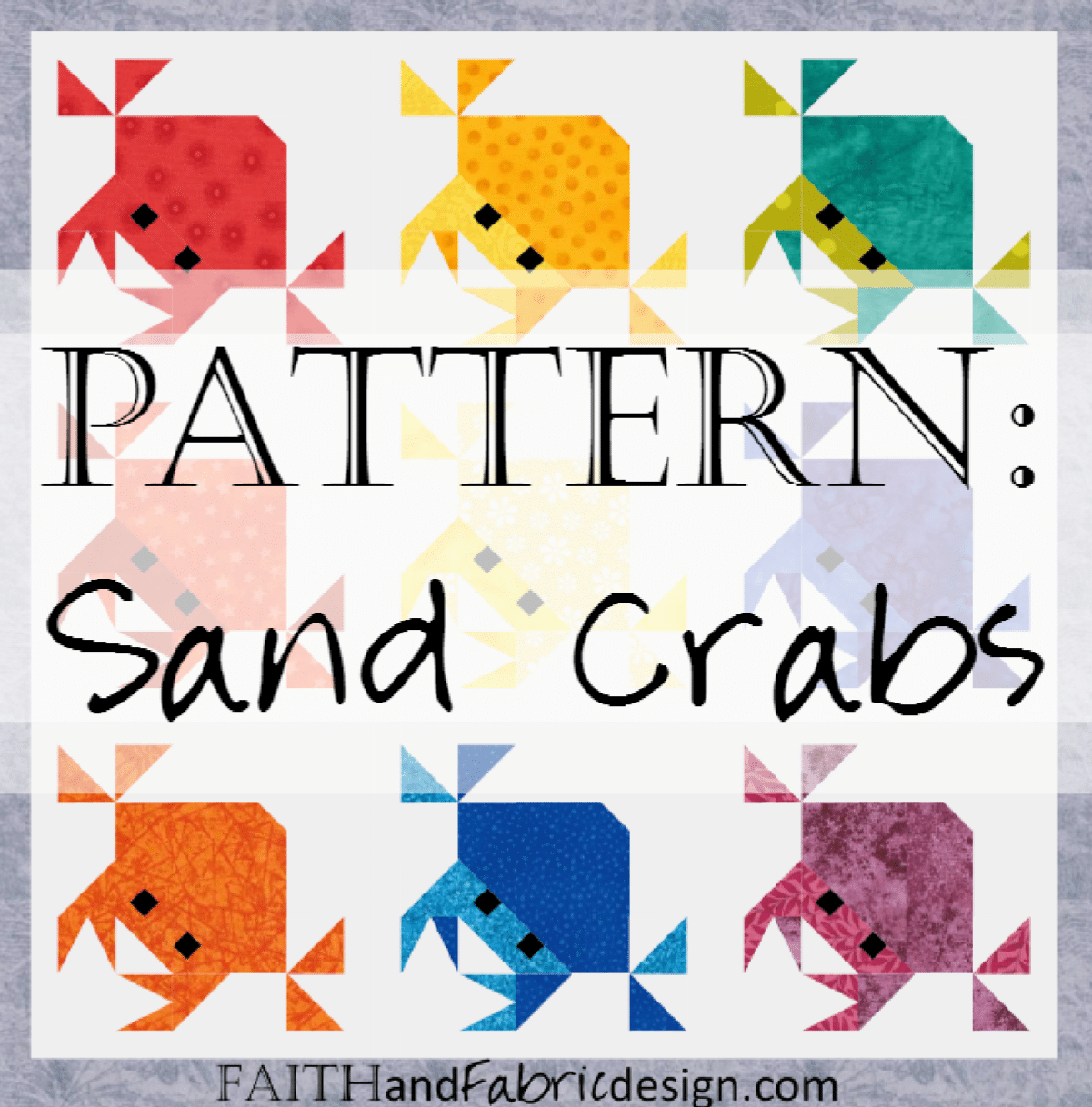 My newfound passion in quilting is paper piecing. I'm currently working on a new Christian paper piece pattern, so my red and purple scraps are being put to good use! I've also been using the scraps to create these crabby quilt blocks, which are *perfect* for smaller pieces. I'm in the middle of making a rainbow #crabbyquilt, and it's turning out so well!
I also use small nibs in applique. There's (almost!) never too small a piece. Does that mean I keep every scrap? No way. My minimum scrap size limit is about 1.5″ x 1.5″. Anything smaller that that does get tossed. Do you have a minimum scrap size?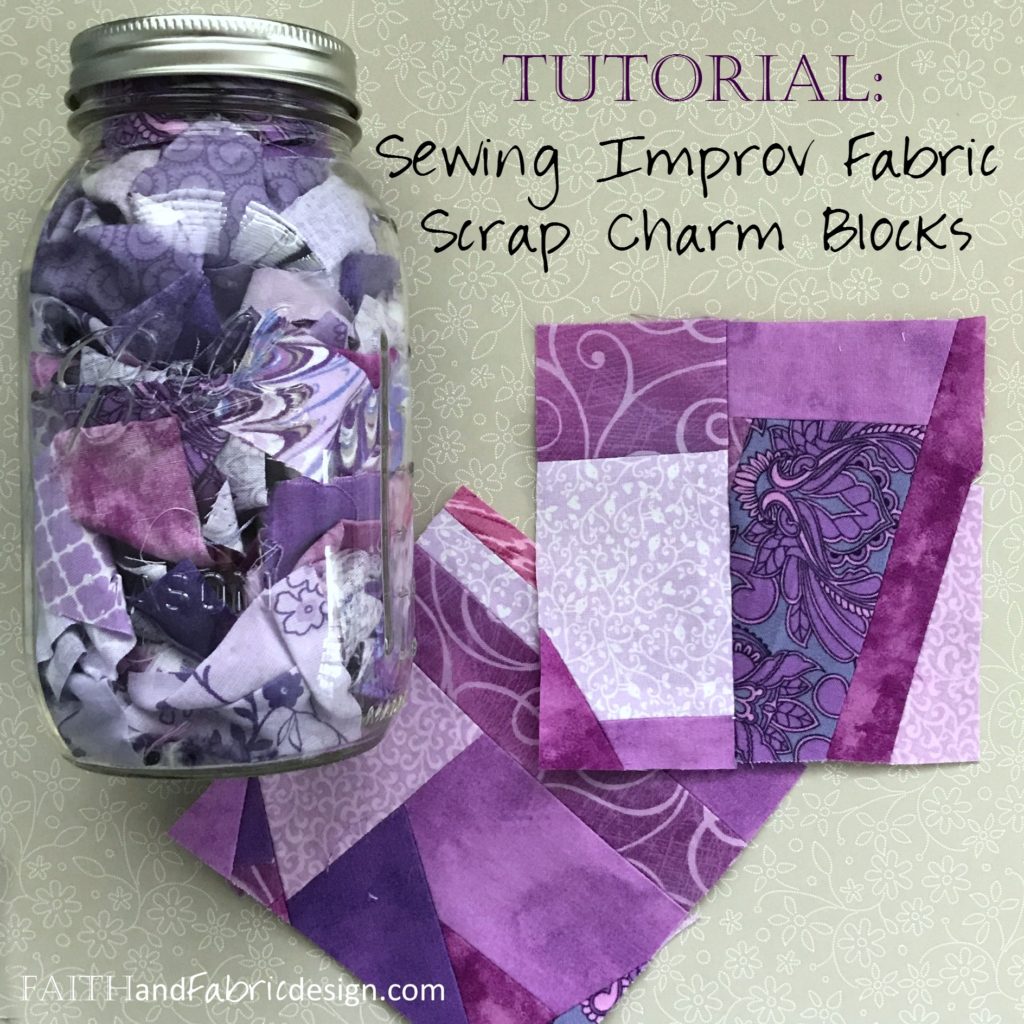 When my mason jars start getting too full, I sew the scraps together into a square. After pressing seams open, I trim the blocks to 5″x5″ – the standard charm size block. I have a beautiful growing collection now of these gorgeous colorful blocks that I'm going to turn into a rainbow quilt – it's an easy way to make "free" fabric squares from little nibs that would otherwise have ended up in the trash! Here's the tutorial in case you'd like to make one for yourself.
Now, onto the Sew Much Fun Blog Hop! As part of this hop, I've partnered with several other quilters to share how they store and use their scraps – check it out below. What you do with your scraps? I'd love to hear in the comments.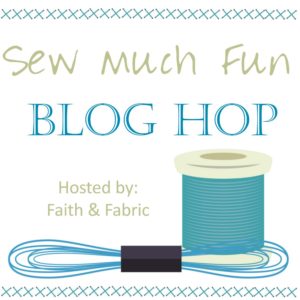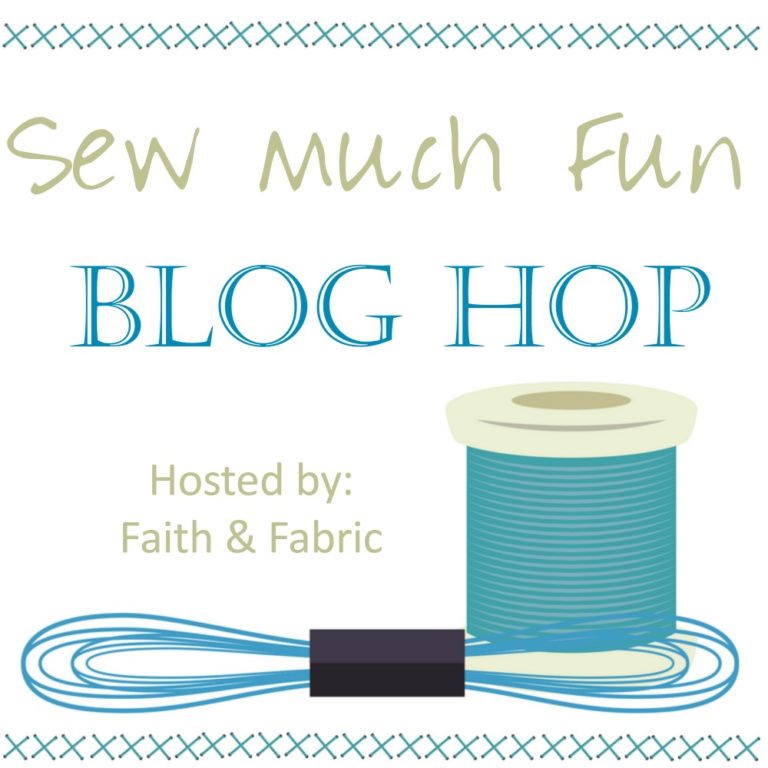 (Visited 4,407 times, 7 visits today)