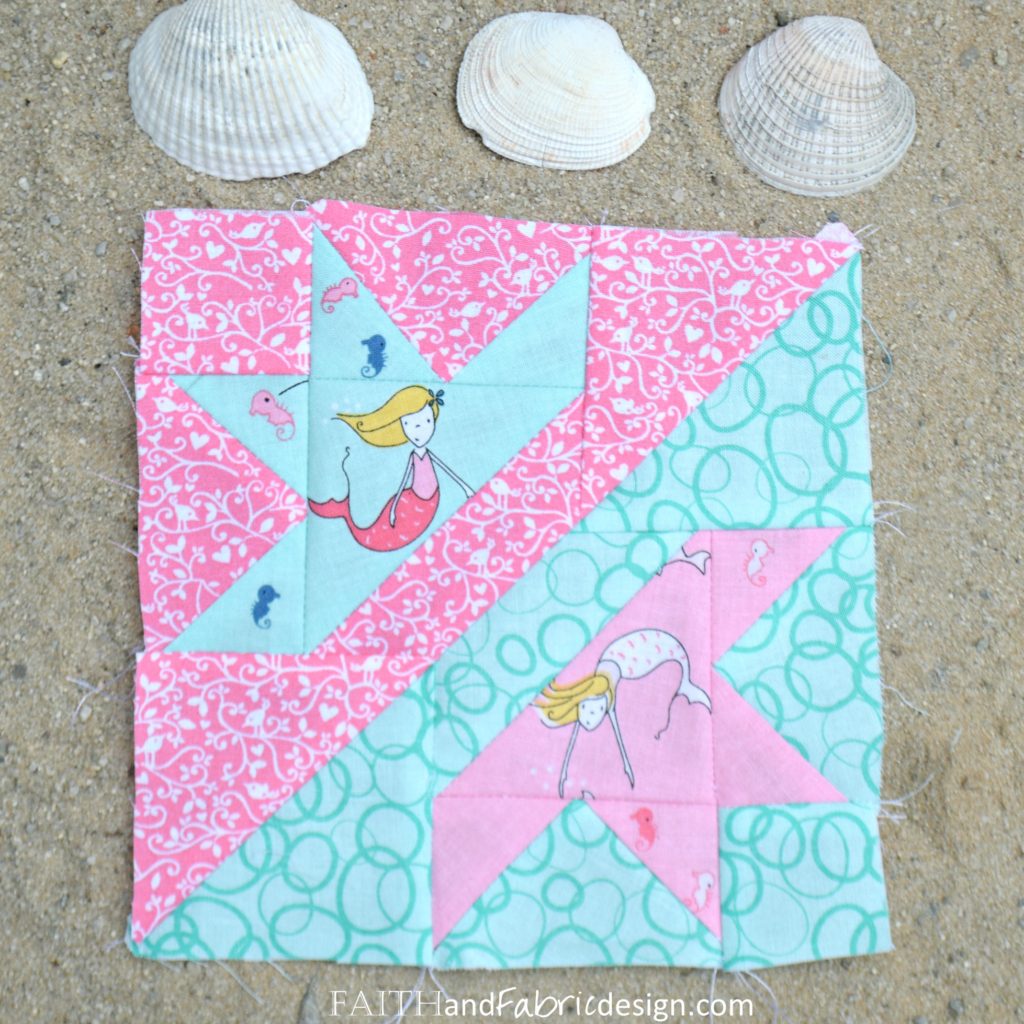 Fabrics Used: Riley Blake

Happy Farmer's Tuesday – here's my OOPS block! I was making this lovely little block at our last MQG meeting, chatting away with some of the sweet women at my table. I was so busy chatting, that I didn't even notice that I sewed the block together incorrectly! I tried to pick the seams and sew them back together at home, but I didn't pick it enough…you can see it's a tad crocked in the bottom right corner. Eh…that's ok with me. I'm excited to say there are only a few blocks to go before I start piecing these blocks together!!
Here are the completed blocks in the Under the Sea for Me Quilt. I hope they inspire you as you make yours!
Are you on Instagram? Let's connect. Happy quilting!

Just for fun, this post links up at some of these great Catholic and quilting sites!
(Visited 177 times, 2 visits today)