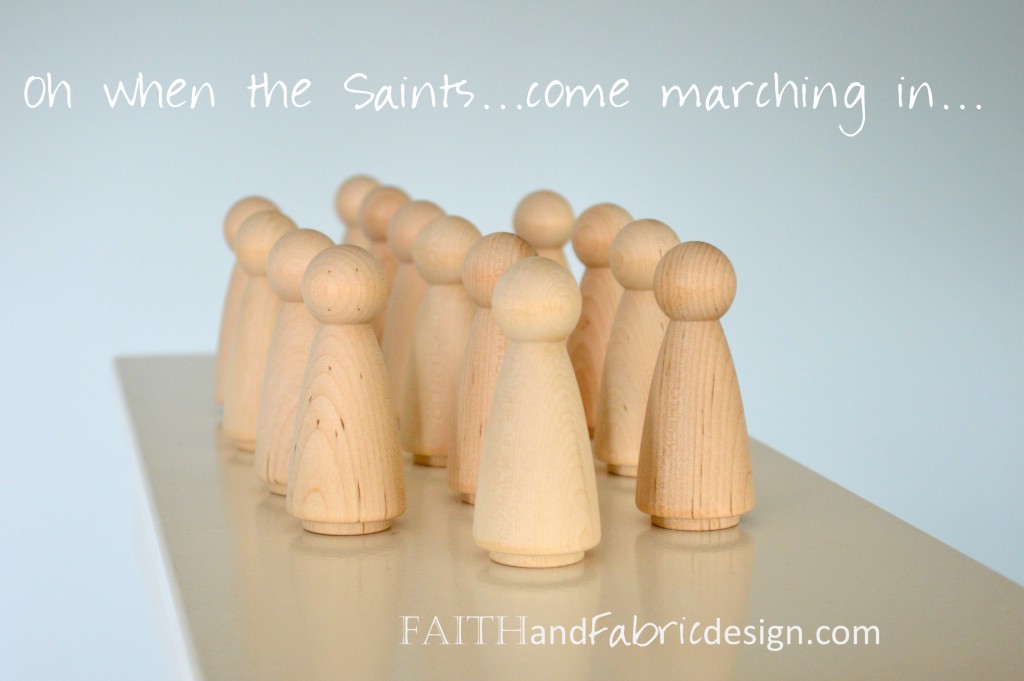 It felt a little like Christmas when we received our Saints wooden peg dolls! I'm blessed to be part of a wonderful Moms & Kids group at our church, and – as part of the group – we often plan activities that let us not only share our faith among our families but have an opportunity to connect with each other. About 20 of us are participating in a Saints Peg Doll Exchange on All Saints Day in a few months, which is good – I haven't even started thinking about how I'm going to paint mine yet!
Do you love how there are both male peg doll and female peg doll shapes? Adorable. I ordered the female version as I'm planning on painting mine to represent St. Monica – though I'm still working through the details of how.  Painting hasn't necessarily been my forte (I usually limit it to simple painting projects like our Holy Family), so this will be a chance to try out and learn some new skills. PLUS – it means a trip to Michaels for some wandering the aisles / craft therapy time. I'm excited to paint these dolls, but even more excited about the 3D quilted "play/travel" church I'm making for them…will share details of how that's coming along soon.
In other news…we're on Etsy and Amazon!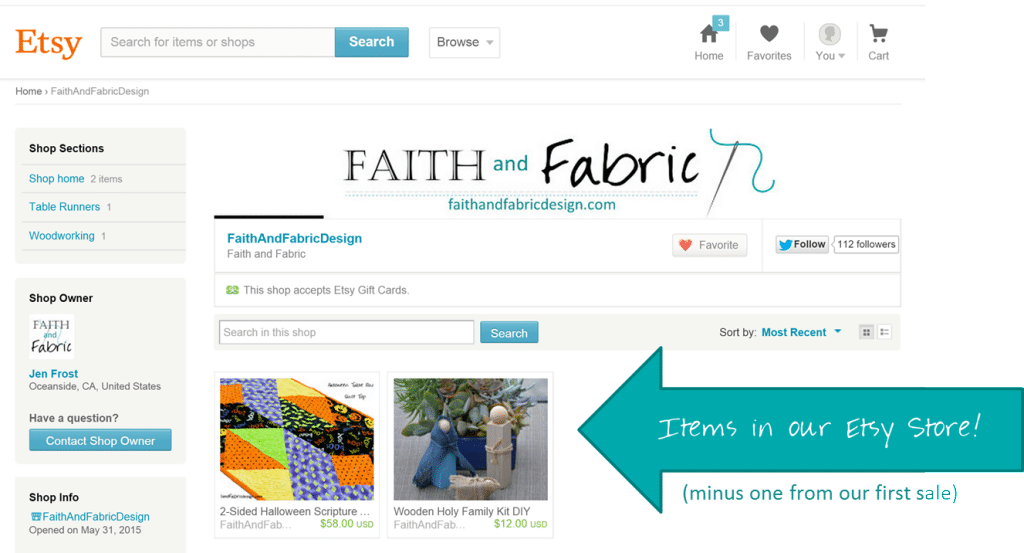 Our Etsy site has some of our finished table runners and Holy Family kits, with additional finished projects being added each week. So excited – we even had our first sale of one of the two Halloween table runners!
Our Amazon store has those products that I love – and use on an almost daily basis. Have you ever seen a really cool project and wondered where you can get the materials to make your own? Within our Amazon store, we have not only the products but specific categories by project so you can see all the items you'll need to make that specific project. Want to make a Jesse Tree? How about a Baptismal Shell Keepsake? Click over to see the materials you'll need.
I'm just so excited about all the progress we're making, and so happy to share this with you. You can stop by our stores anytime by clicking "Shop" from the main menu on our site. Truly a wonderful week full of blessings!

Just for fun – this post links up at some of these great sewing, quilting, and Catholic linky parties!
(Visited 440 times, 2 visits today)