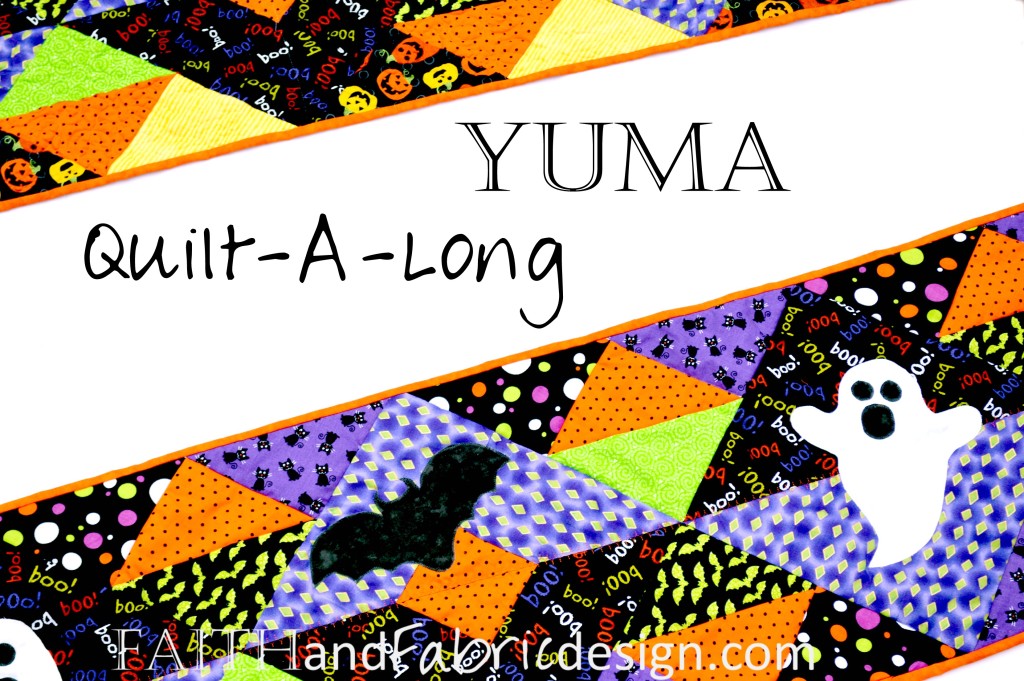 It's been a really fun few weeks working on my own version of the Yuma pattern from Gotham Quilts as part of their #YumaQAL!  The bold triangles of the quilt come together in such a great way, and the repetition of colors is just enough to tie everything in beautifully. When I saw the pattern, I knew I found the perfect one for my bright and bold Halloween fabrics in making this great Halloween decoration.
I'll admit I was a tad nervous at first – triangles! Lots of triangles! If nothing else, you have many (many) opportunities to practice piecing the triangles together. There are some great tutorials out there, like this one from ChrissieD on how she worked through this and came up with perfect 1/4″ points each time. Beautiful. Two other tips: if you have a pattern in your fabric, pay attention to the direction of the fabric when you are cutting. For example, I used green bats on a black background. When cutting the fabric, I cut all on the diagonal per instruction, but some were cut left-top to right-bottom and others left-bottom to right-top to ensure the final fabric would lay out in the way I wanted it to. Also, when it came time to press the the seams, I pressed them all away from the background. This made the background sink a bit more into, well, the background and added a touch of puff to the non-background fabrics.
I made two table runners using the Yuma pattern; both runners are made from the center row and bound with a simple binding in orange. I wanted the two table runners to be different from each other; though they were using similar (but not the same) fabrics, I chose to do one with heavy quilting and the other with applique (truth: I sometimes think I learned to quilt just so I'd have a pretty surface to applique on!).
So…the quilts!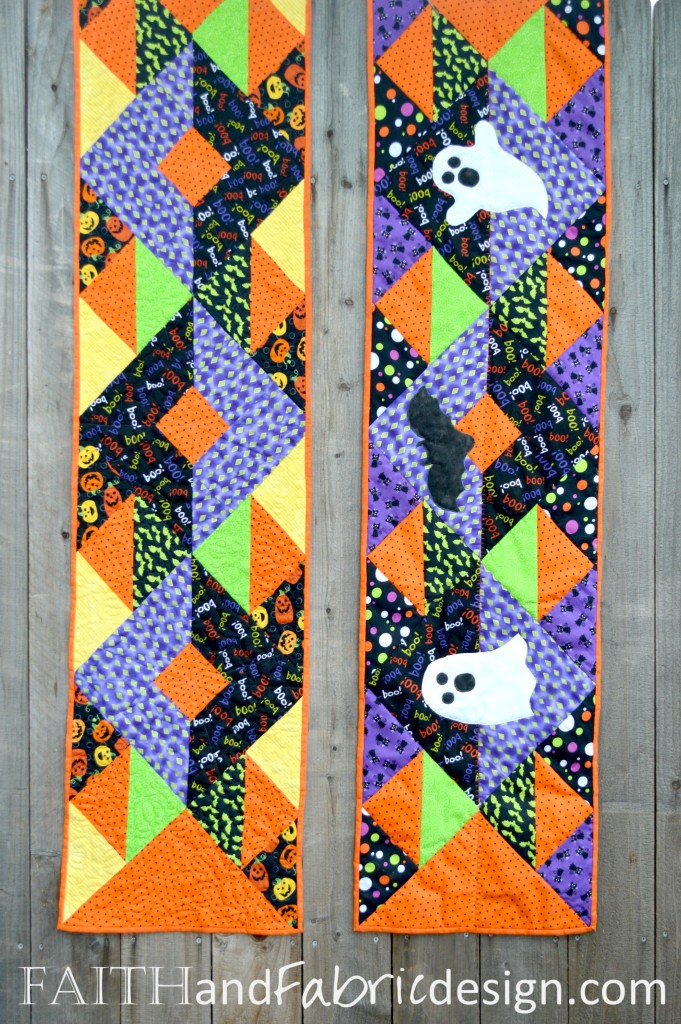 Let's talk themes. As mentioned earlier, I made two table runners which – though they share some of the same fabrics – are actually quite different from each other.
For the first quilt, I wanted to make a two-sided table runner. With pumpkins in the fabric, it seemed a natural theme to continue when it came time to quilt it down. I didn't want to free motion quilt pumpkins over the entire runner, though, so I placed three large spiderwebs in the large triangles – again, it was a perfect fit! The front of the quilt now has this great texture to it – I used a clear thread, as I didn't want to take away from the fabric being used (nor did I want to add another layer of busy to a color-saturated quilt). One of the things I like about the Yuma pattern is how each fabric really has a chance to stand out due to the size of the cuts – and using a clear thread let the fabric itself shine.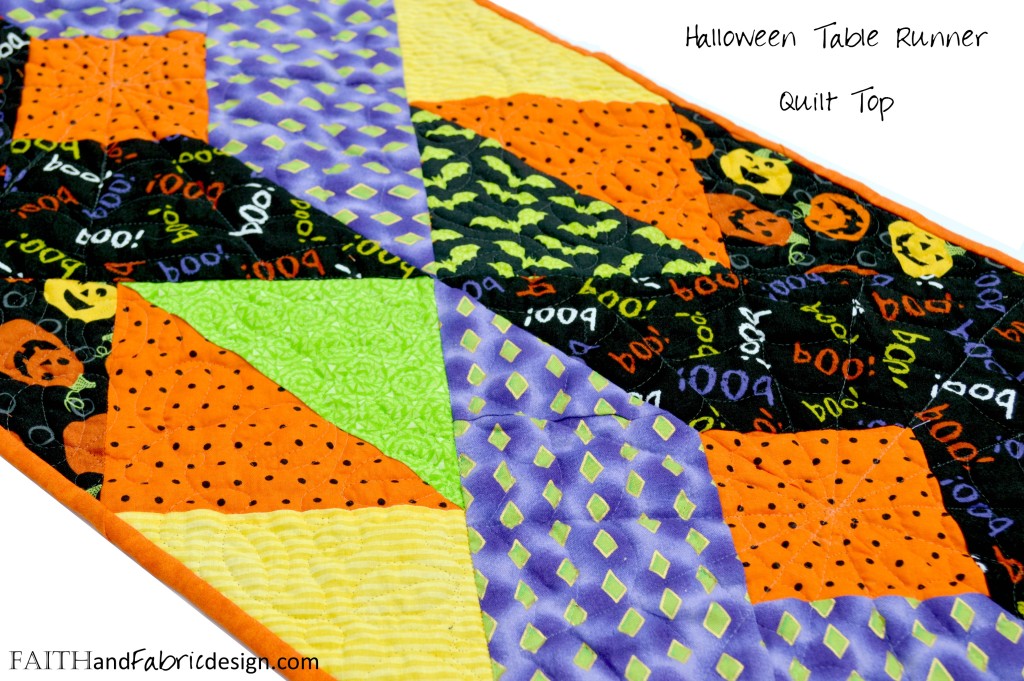 On the reverse of the quilt, I used a black marble from Moda Fabrics. I've used solids before, and they've turned out so plain – with the large surface area to be covered, the marble gives a great movement to the back. Plus, the quilting looks awesome against a black background! The wandering pumpkins and three large spider webs really pop (you can find the pattern for these here). The webs looked a bit empty, so I trimmed a button down for each and attached a spider button to the center of the webs. LOVE. They bring a bit of sparkle to the quilt back, and the hints of glitter on the spiders make the clear thread sparkle just a bit more, too.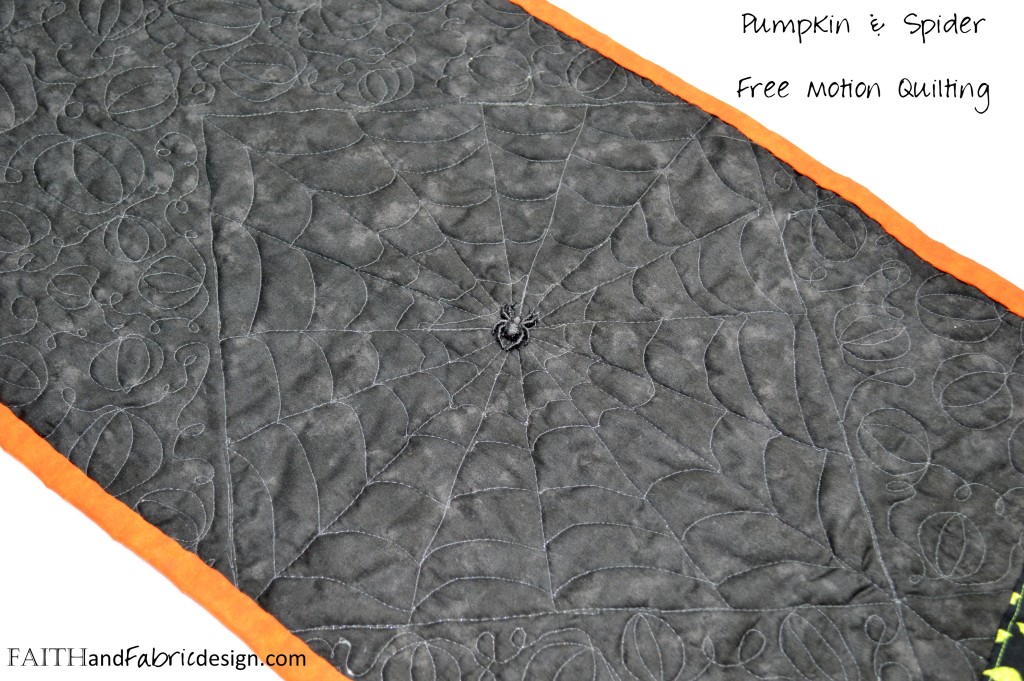 In the center of the quilt back, I placed one of my favorite lines of scripture: "Though I walk through the valley of the shadow of death, I will fear no evil, for you are with me." This line, embroidered onto a quilt full Jack-o-Lanterns, spiderwebs, bats, and ghosts, is a great scripture for Halloween and the scary elements it brings.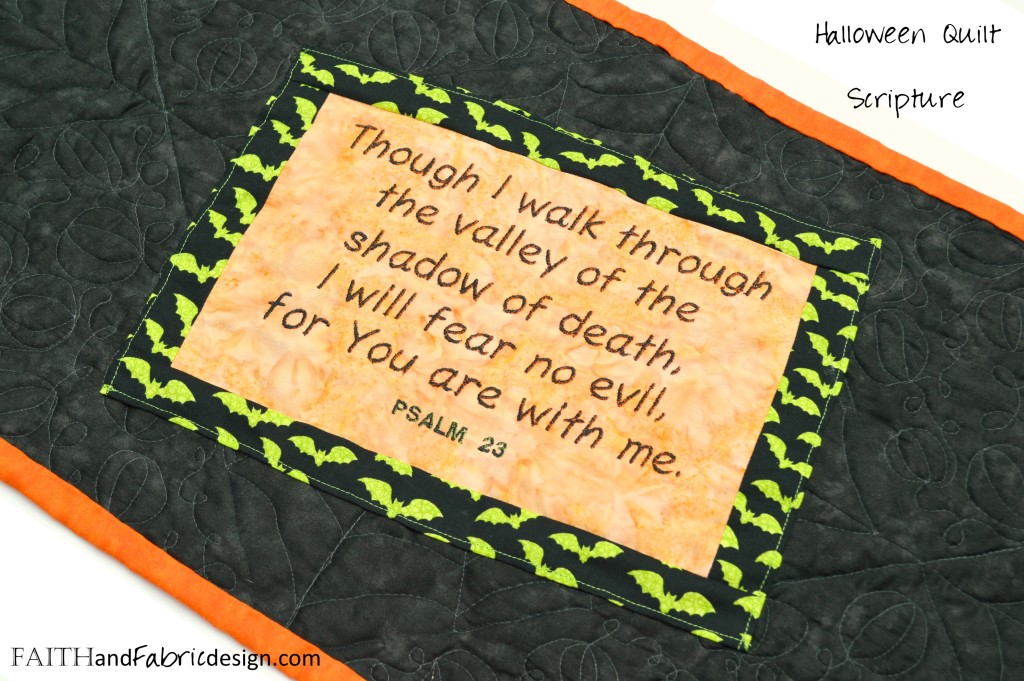 On the second runner, I took a different approach and stitched in the ditch with the same clear thread. I wanted more orange – while I love the purple and lime green that seem to be the new colors of Halloween – the quilt top really needed more traditional orange. I put a decorative stitch lengthwise across the quilt which pulled the background orange fabric through the darker more purple areas. The simple ditch stitching also gave a fun puff to the quilt top, which complemented the puffed applique.
…save all those scrap pieces! You can pull them together to make a great scrap strip Halloween table runner!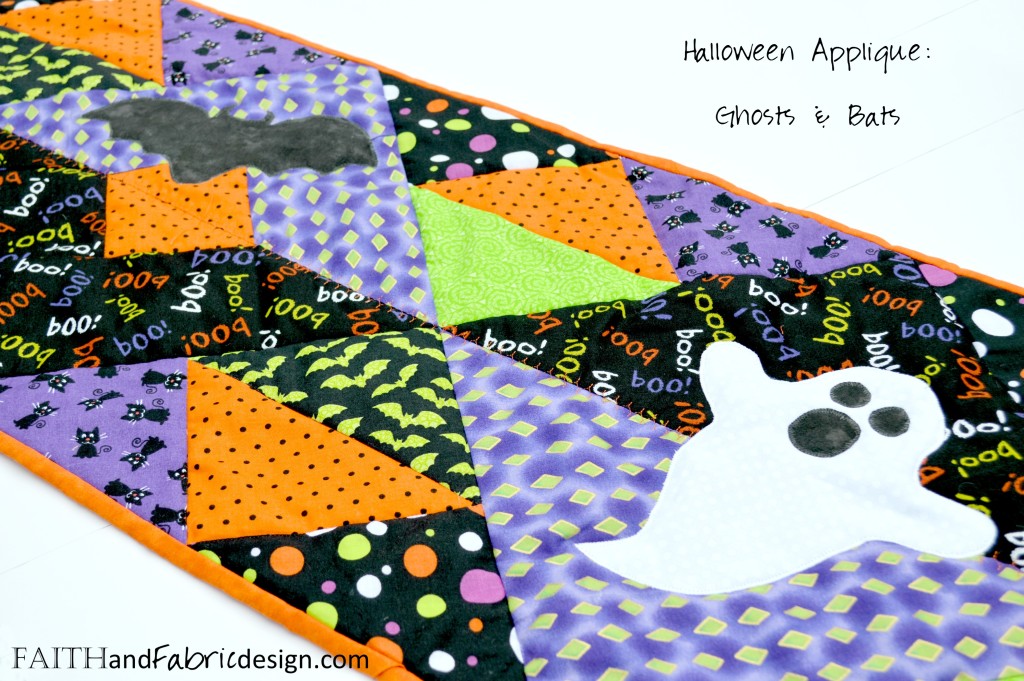 This seriously was a wonderful pattern to make; join in by downloading the free Yuma Quilt pattern
here
and be sure to share you work on Facebook, Instagram, Twitter, etc using the hashtag #yumaQAL. Be sure to join in the QAL final linky party on the Gotham Quilts' Fabric Nerd blog (you can add either a finished quilt or just the quilt top). The winners will be chosen at random and prizes include a $100 Gotham Quilts gift certificate and a  bundle of 
Alison Glass Handcrafted
 courtesy of 
Andover Fabrics
.

Would you like $25 towards Gotham Quilts fabrics to get you started on your own Yuma quilt? Enter below – there are 7 ways you can win (you can leave up to seven comments for each chance below)! All entries must be received by Tuesday, August 18th. Winner will be announced on Wednesday, August 19th. Good luck!!!
Congratulations to Kim – our randomly selected winner!!!

Not quite ready to make your own? Check out the many different fabrics and adaptations of this pattern on
Instagram #YumaQAL
. Wish you had one right now? These two vibrant runners are available in our
Faith & Fabric Etsy store
– get them while they're here!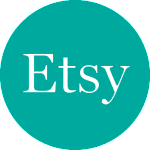 Each week another blogger will be sharing their #YumaQAL experiences with you; be sure to check out all the different quilters involved for more chances to win additional Gotham Quilt gift certificates and to see their amazing quilts!
August 19 – linky party winner(s) chosen

Just for fun – this post links up at some of these great sewing, quilting, and Catholic linky parties!
(Visited 2,418 times, 4 visits today)