Welcome to TGIFF! I'm Jen Frost, the quilter and fabric designer over here at Faith and Fabric. I'm so glad to have you here!
I'm excited, too, to share my quilt with you. A few years ago (yes, you read that right) I joined in the quilting craze to complete the Tula Pink City Sampler: 100 Modern Quilt Blocks quilt that everyone seemed to be working on. I had just come off completing my mermaid Farmer's Wife 1930's quilt, which I thoroughly enjoyed, so making another – yet different quilt block sampler – seemed like a lot of fun! Which it was, until it came time for (duh-duh-duuuhhhh) actually quilting it…admittedly my least favorite step.
But first, let's talk about the fun part – the blocks. As opposed to the 1930's quilt, these blocks all came together insanely fast with just a few cuts and sews. They definitely had more of a modern edge to them, and I liked how the mix of styles in her book played so well together. For fabrics, I pulled from my stash and went for a Hawaiian themed quilt; bold bright hibiscus flowers pared with hula dancers and other fun prints made up the mix. I added in yellow and blue batiks, and a fun green-on-green print to balance out the vibrant prints.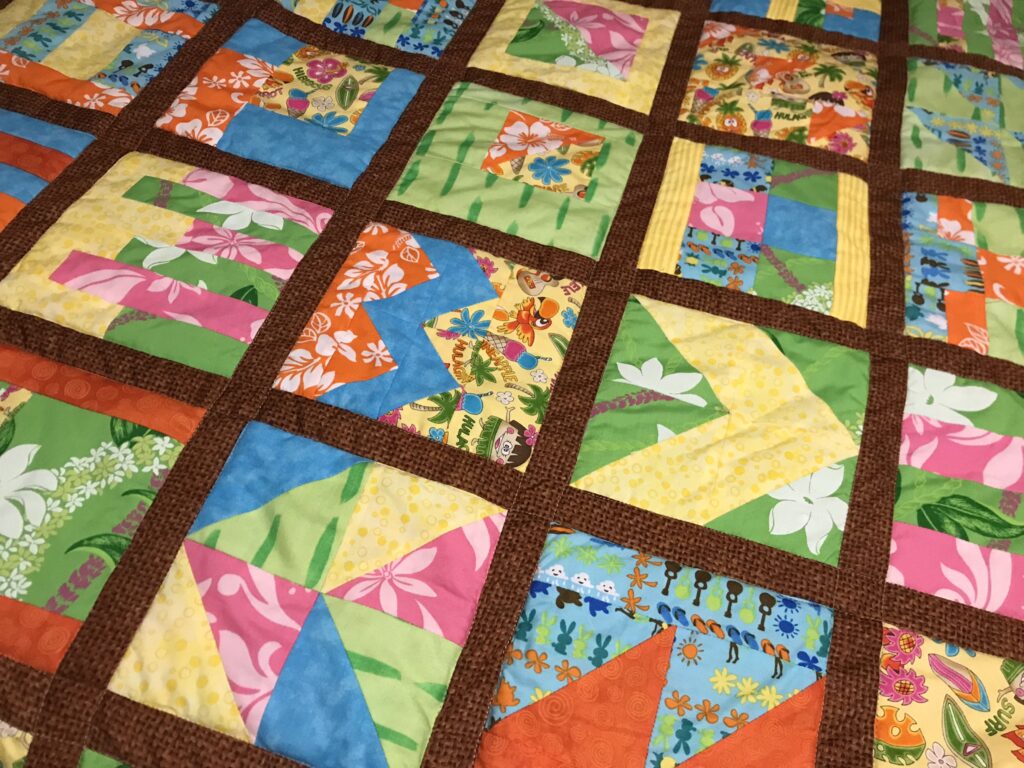 I really wanted to do something different for the sashing, so went with a brown wicker print fabric – I loved how it added a rich warmth to the quilt, picked up the brown of the ukuleles in the prints, and added a bit of teak tone to the Hawaiian theme!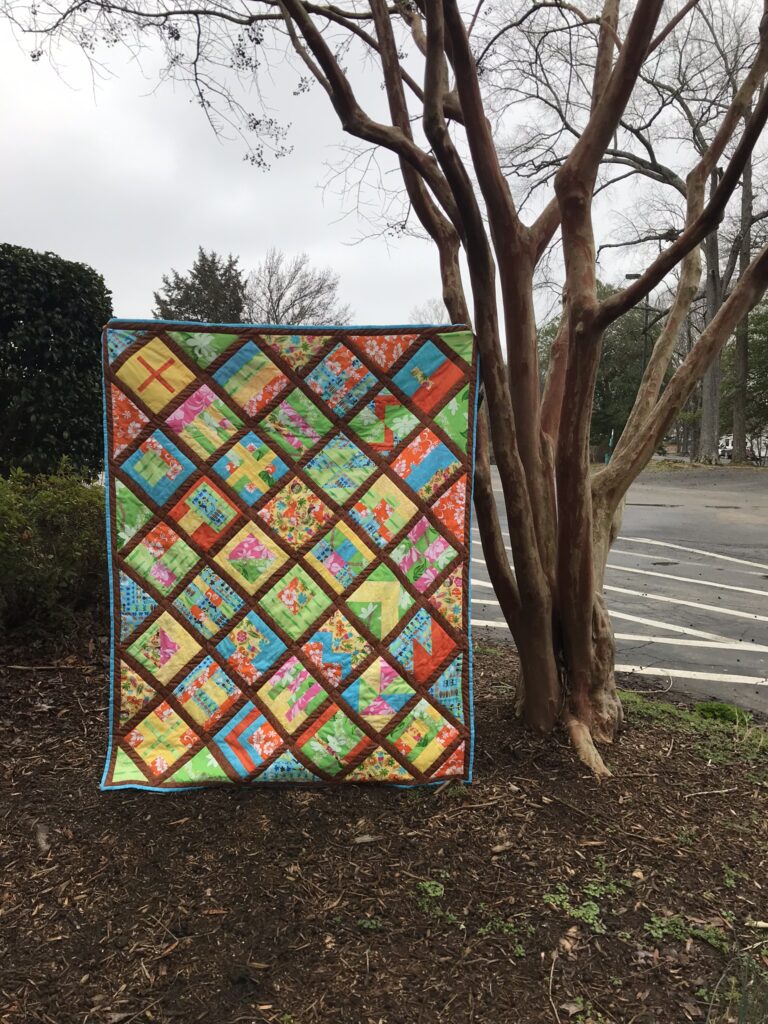 The quilt top sat for about a year (or two) before it finally was finished. I created a back for the quilt, like I usually do, with all the left over pieces of fabrics. Putting it together like this is a great way for me to use up those odd-sized pieces that aren't quite worth saving for another project – plus, it creates a super colorful quilt back that's way more interesting than a simple solid panel. For binding, I chose the same ocean blue batik – and voila! It was done, and ready to gift to a sweet friend for her 40th birthday.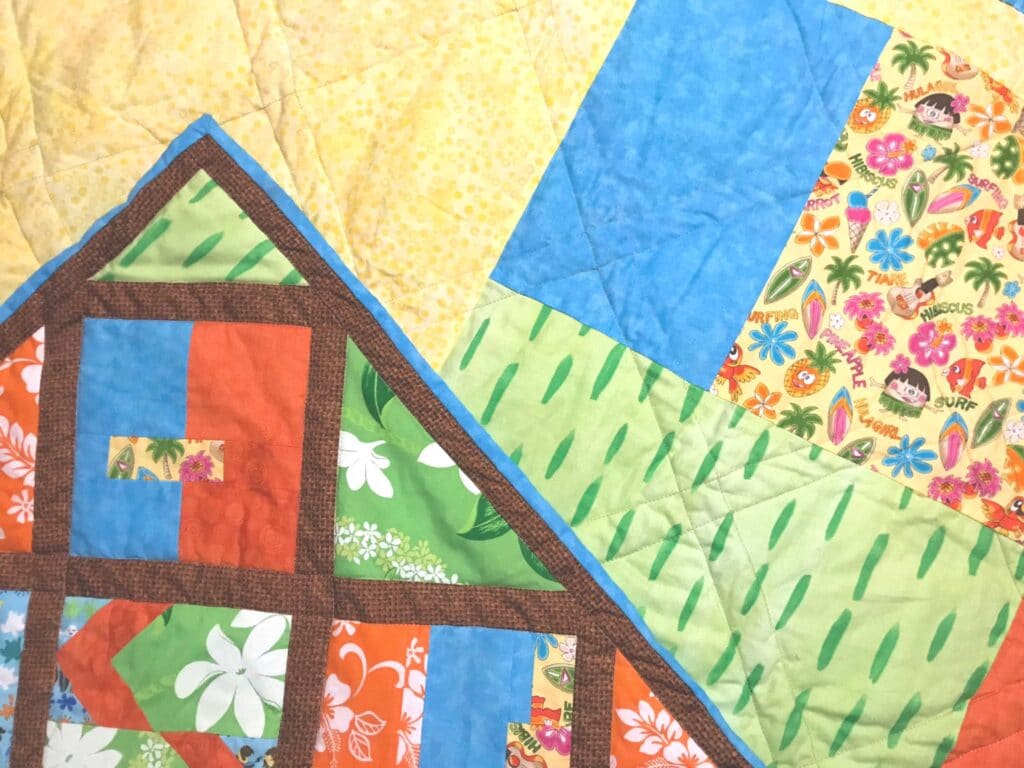 Your turn! What have you been making lately?
You are invited to the Inlinkz link party!
(Visited 703 times, 2 visits today)