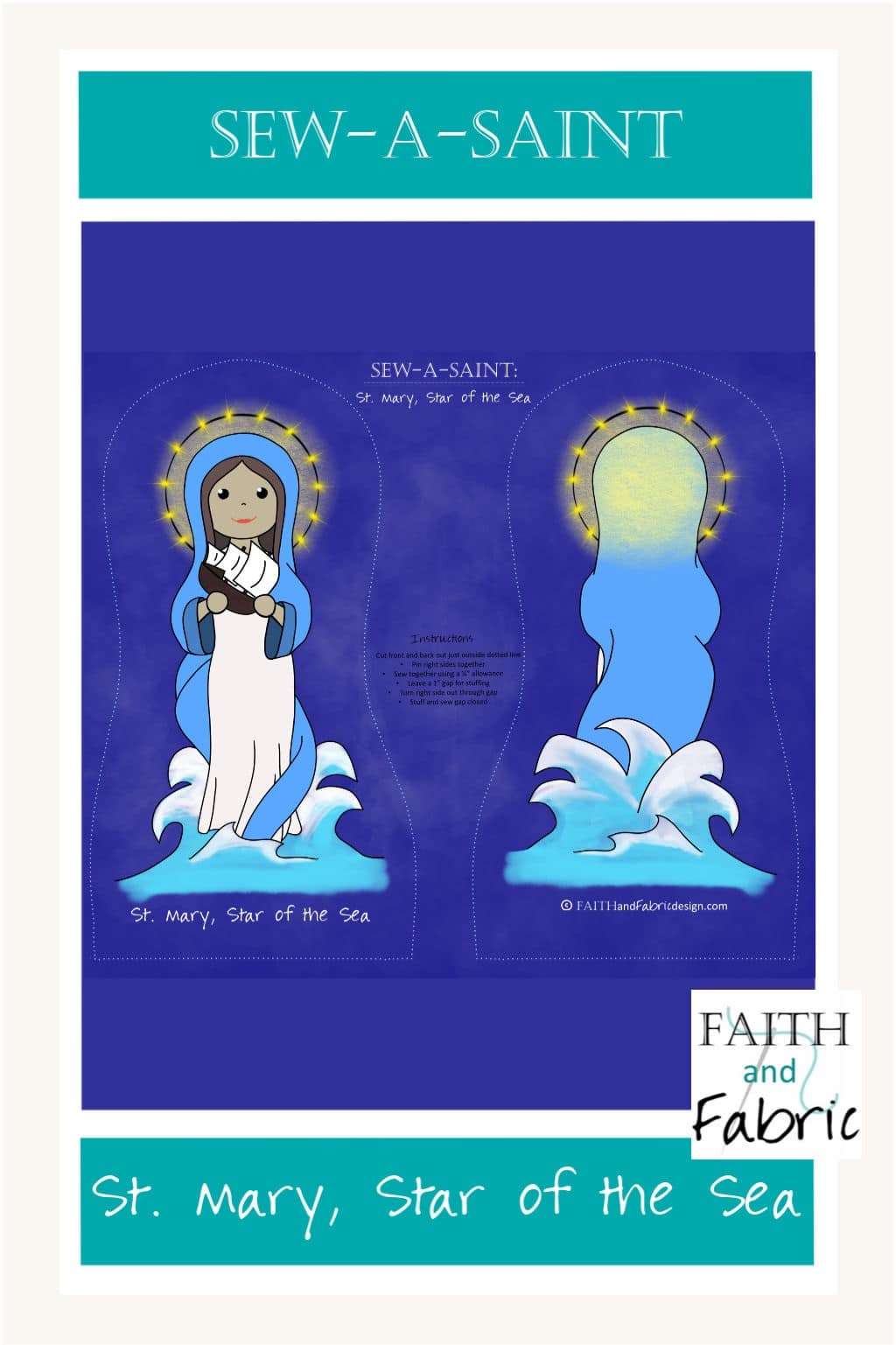 One of our favorite little parishes is St. Mary, Star of the Sea. It's over 100 years old, and has the most beautiful church interior! The stained glass windows glow from the sunshine, dark wooden pews creak with the sound of years of worship, and the warmth of the stucco walls feels cozy on even the coldest day. I've been wanting to create this beautiful icon of Mary for many months now, and when several of you began asking for it, it was just the nudge I needed (thank you).
In creating this Sew-a-Saint of St. Mary, Star of the Sea, I focused on traditional images of her that showed her cradling a ship in her arms. Much like a mother holding her child, Mary holds the ship – and all its sailors – in a loving cialis 2.5 mg price embrace. Surrounded by crashing waves, Mary stands as the guiding star, leading us all to Christ.
These soft plush dolls are one of our favorite items, and they're totally beginner friendly! They can be sewn by hand or with a machine (though I recommend a machine). Each saint is hand drawn and comes printed on a fat-quarter of fabric ready to sew. Instructions are printed on the fabric, ensuring you'll know how to make him as soon as he arrives in your mailbox. Dolls measure approximately 15″ when complete.
Please note that the images displayed on your screen are slightly blurred to protect copyrights. The images on the printed fabric are crisp and clear.




(Visited 658 times, 1 visits today)