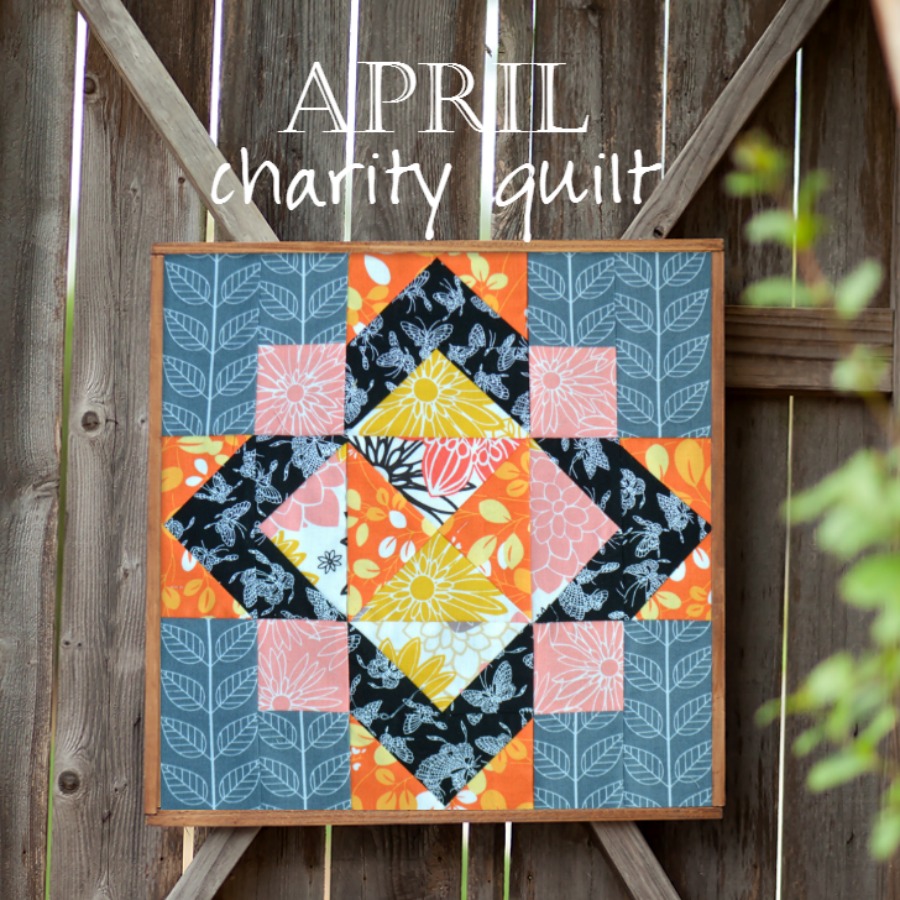 I finished up April's block in the Emperor's Garden series, and this might be my favorite one so far! If you remember March's block, I struggled a bit to work with these lovely fabrics. They're a larger pattern print, whereas my usual style is to move towards small, cute prints (mermaids, anyone?). This month, I really spent upfront time trying to match pieces within this line to make sure balance existed…and I think it worked!
In the whiter fabrics making up the center block, I balanced the pinks on opposing sides…and then did the same with the yellow flowers. The same yellows and pinks are picked up and echoed in other fabrics in the block, further pulling those tones into the block. Lastly, I fussy cut the grays vines so they all grew in the same direction. I know this block is going to be on point, but I couldn't resist this touch!
How are your blocks in the Quilter's Planner turning out? Amazed that we're already 1/3 of the way through the year! Here are all the blocks in this quilt so far.

Just for fun, this post links up at some of these great Catholic and quilting linkup sites!
(Visited 198 times, 1 visits today)