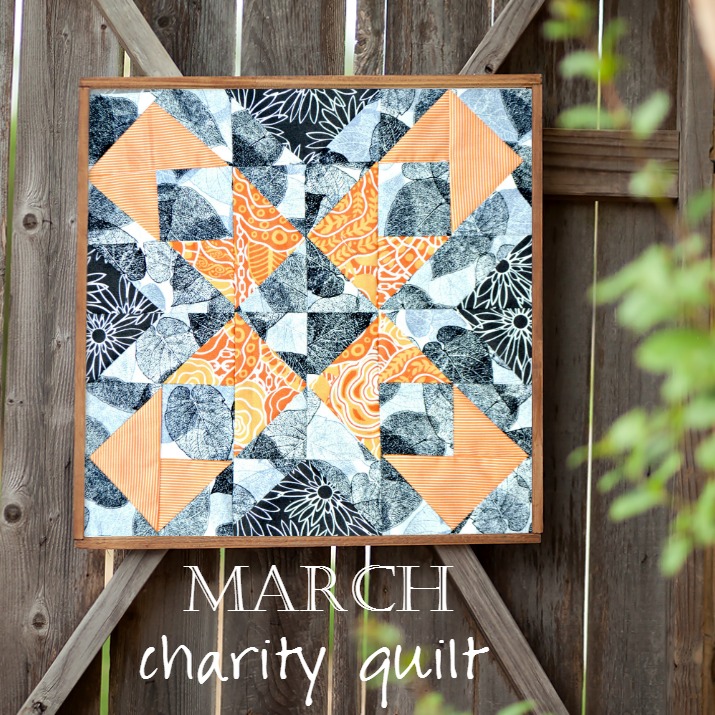 Finished up the third block in the charity quilt…that makes it a quarter of the way done. Time flies.
This block turned out…ok. As mentioned, the fabric line is one I'm having a challenge working with – and that's a good thing! It's different from what I normally work with, which makes this a learning experience. In this months block, I originally planned to play up the oranges and blacks. However, the fabric I selected for the background is a tad too busy and doesn't, well, become a background. The accent black edge pieces become a bit lost in the background; a different color would have played nicer there.
I pulled all three charity blocks out for this line and looked at them side by side – they look nice, and I'm looking forward to seeing the rest of the blocks as they are made continue to tie the fabrics in the quilt together. When it comes to piecing the final quilt top, I'm going to go with an on-point design…think that would best fit these sampler blocks.
So excited to see how this quilt continues to come together, and even moreso to offer it to Catholic Relief Services at the end of the year! Stop by to see all the blocks in this quilt here.

Just for fun, this post links up at some of these great Catholic and quilting linkup sites!
(Visited 160 times, 1 visits today)