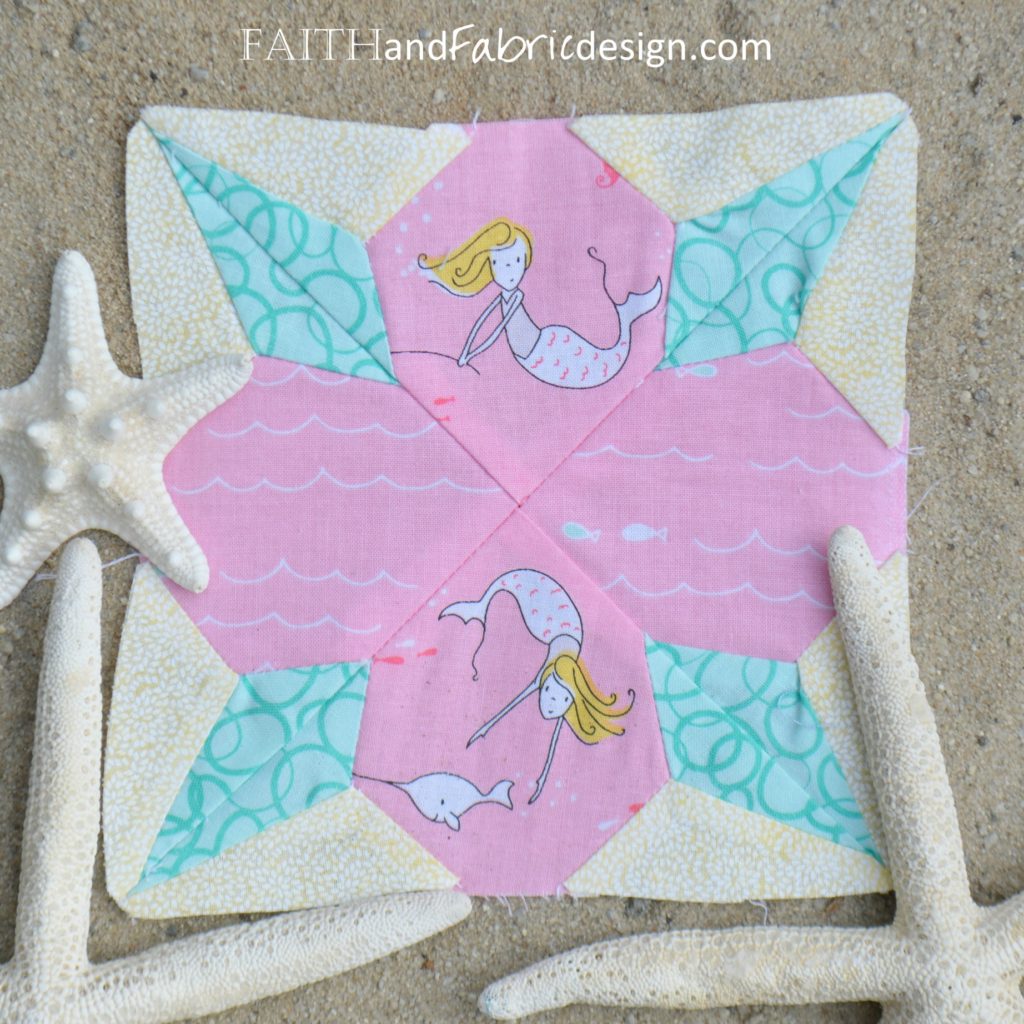 Fabrics Used: Riley Blake + on hand stash

Ugh…the dreaded y-seams! I thought we were done with these when we made the Jewel block, but they made a return here. I have to say…while I'm getting better, I'm still far from feeling confident in creating y-seams and am giving myself 50% on this block (as in 50% of them came out nice, the other 50% not so much).
Color-wise, I really like this block! The use of just three tones gives the block a really nice, clean feel. I even fussy cut mermaids that had a minimal colorway to them…you'll notice they really don't have any added tones beyond those found in the background and accent fabrics.
Now if I could just master those y-seams…
Happy Farmer's Tuesday! Here are the completed blocks in the Under the Sea for Me Quilt. I hope they inspire you as you make yours!
Are you on Instagram? Let's connect. Happy quilting!

Just for fun, this post links up at some of these great Catholic and quilting sites!
(Visited 177 times, 1 visits today)