It's almost Christmas! …and that means it's time to prepare not only spiritually, but with some thoughtful gifts for your friends and family as well. Now, you know I love sewing (especially the Advent and Nativity quilts), but – like many creatives – have other interests as well. Two of my favorite non-sewing activities? Metal stamping and graphic design. The variety in these three mediums couldn't be more different, and it's what keeps me from growing tired in any of them!
As part of these two interests, I'm joining up with Sew Mama Sew for a really awesome giveaway: your choice of *three* prints! Plus, the winner receives a 50% off certificate towards any of our quilt-inspired bracelets.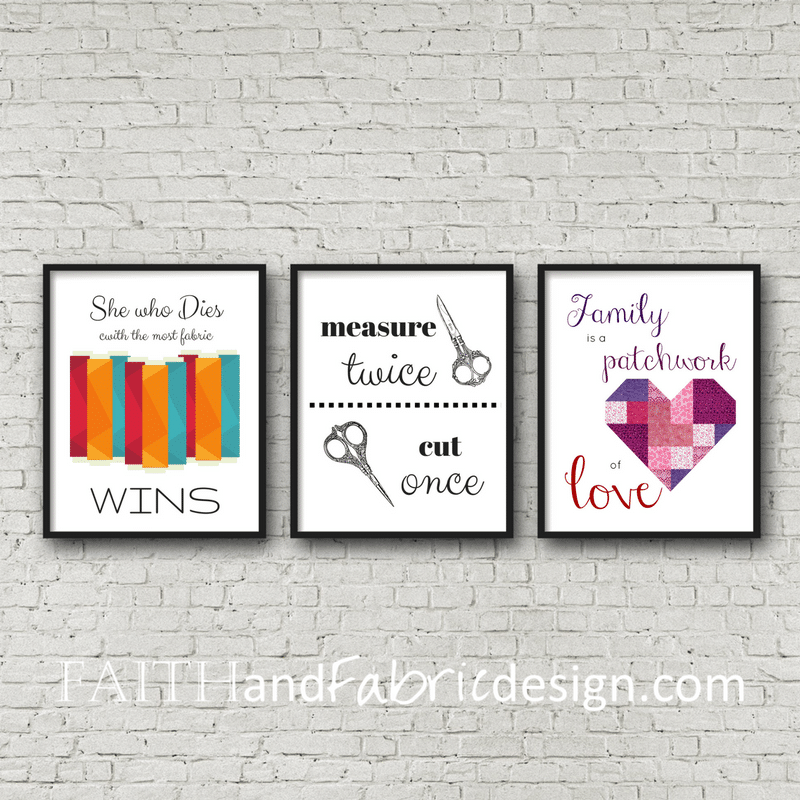 Enter the giveaway by choosing an option (or several!) below. Thank you for joining in, and good luck!
(Visited 781 times, 2 visits today)