It's TGIFF! Here's what I've been working on. So last Christmas, I fell in love with my mother-in-law's wall at the top of her stairs. She had this adorable arrangement of mini quilts for Christmas, and they all fit together so nicely! I really wanted to create something similar in our home, so searched around online…only to realize that I already had a quilt pattern that would work great. Using the Nativity pattern, I sketched out a few smaller blocks that would divide the quilt into six small pieces…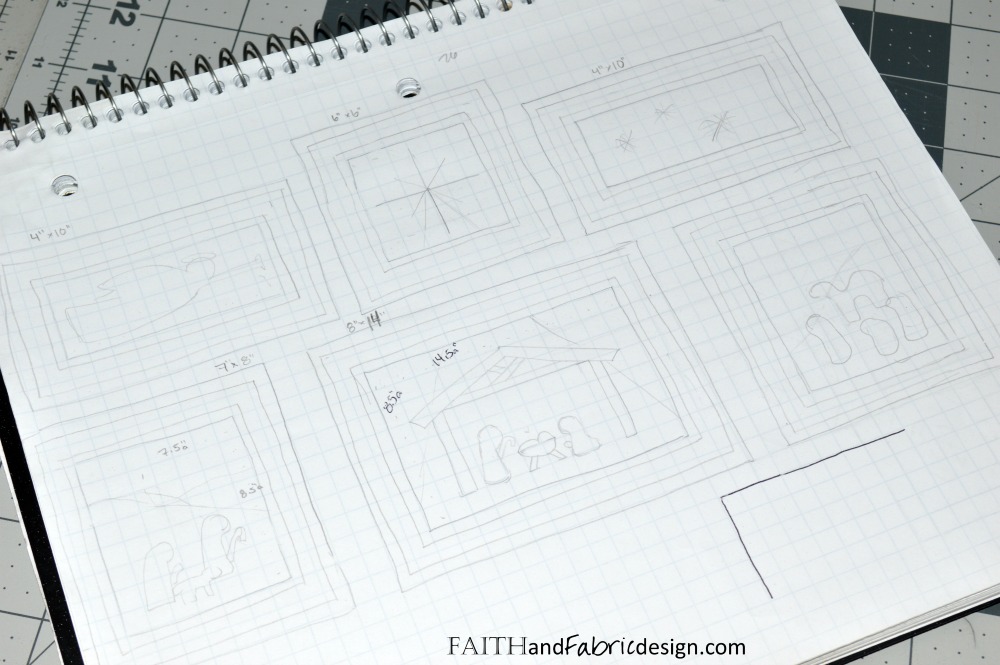 …and stitched them up! I've been playing around with how to finish them off, though, as they currently still have raw edges.
This is where I love programs like MS PowerPoint, as I snapped a photo of each block and then played around with some tones to get a feel for what I wanted the final product to look like. We have light gray walls in our house, so I set the background to be gray toned to really see how they would look on our wall. I then added two borders to each block to start  getting a visual for how different fabrics would look against the blocks. In the first example below, I added a white border with blue binding. I liked how crisp and clean the white was! In the second, I used yellow to as it pulled the yellow from the angel's hair, the star, and the gold bottle carried by one of the three wisemen.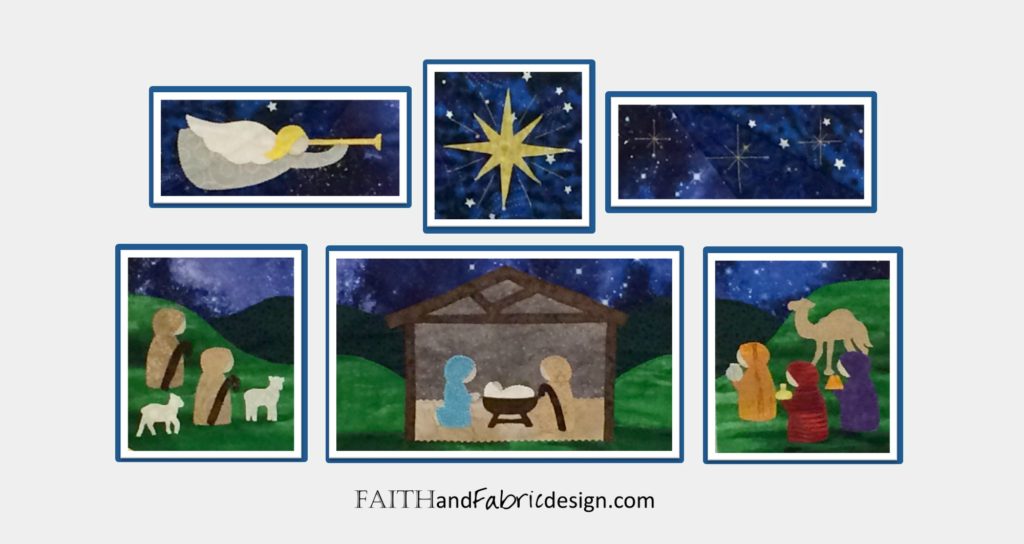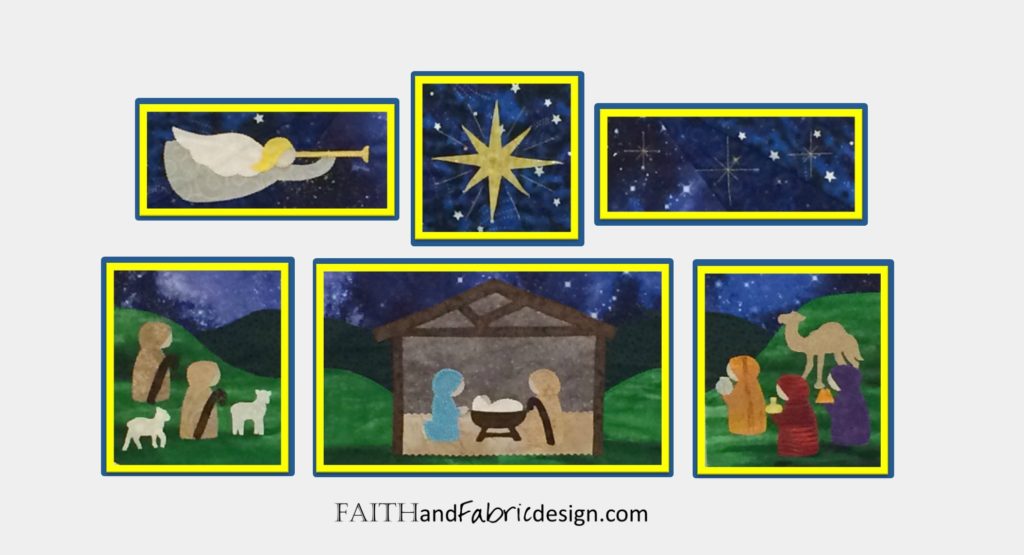 My favorite is the white border with dark blue binding. Hubby likes the yellow border with dark blue binding. What do you think? How would you finish them off?


(Visited 508 times, 1 visits today)