Excited to join in the Bloggers Quilt Festival, hosted by Amy's Creative Side! This year, I'm entering my Silent Night Quilt in the original design category. Deciding which category was hard; I was really torn on whether to enter this in original design, applique, or small quilt. Looking at it, the applique were really what told the story behind the quilt, and it definitely met the criteria for a small quilt – but since it was an original pattern, I went with original design. Which category would you have picked?
This one is pretty special to me – it came as a result of a sleepless night and a desire to create the still silent night of the very first Christmas. Something like this would look great covering a mattress from somewhere like Leesa.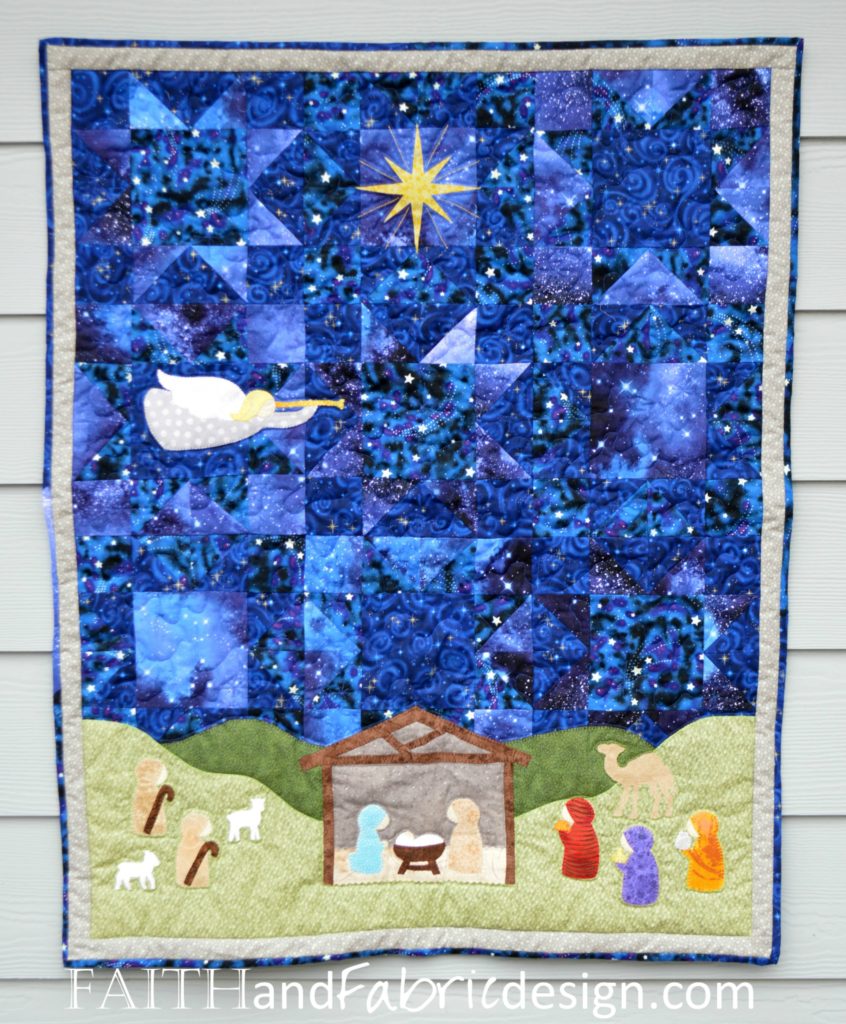 There were so many pieces that I wanted to incorporate into the design when writing the pattern:
to create the sky, I pieced three different night sky star fabrics using a star pattern. I wanted the focus of the quilt to be on the silence of the night, so felt having the vast, expansive sky really helped to capture this.
the angel is blowing his trumpet above the shephards (Luke 2:8-20)
the wise man come from the east carrying their gifts
the star of Bethlehem appears directly above the nativity scene
This quilt is one of my favorites; I hope you love it, too! Here's how you can vote. If you're new to my site, welcome! Here's a bit about me.
…and ok, just one more photo of the quilt with the cutest little man ever holding it up. Love those tiny little fingers peeking over the quilt!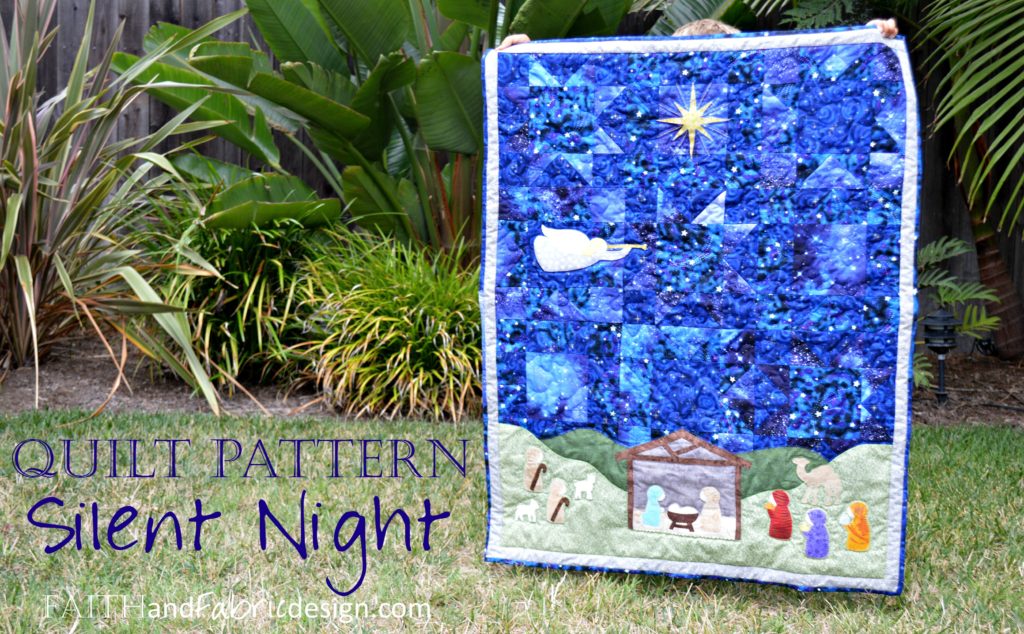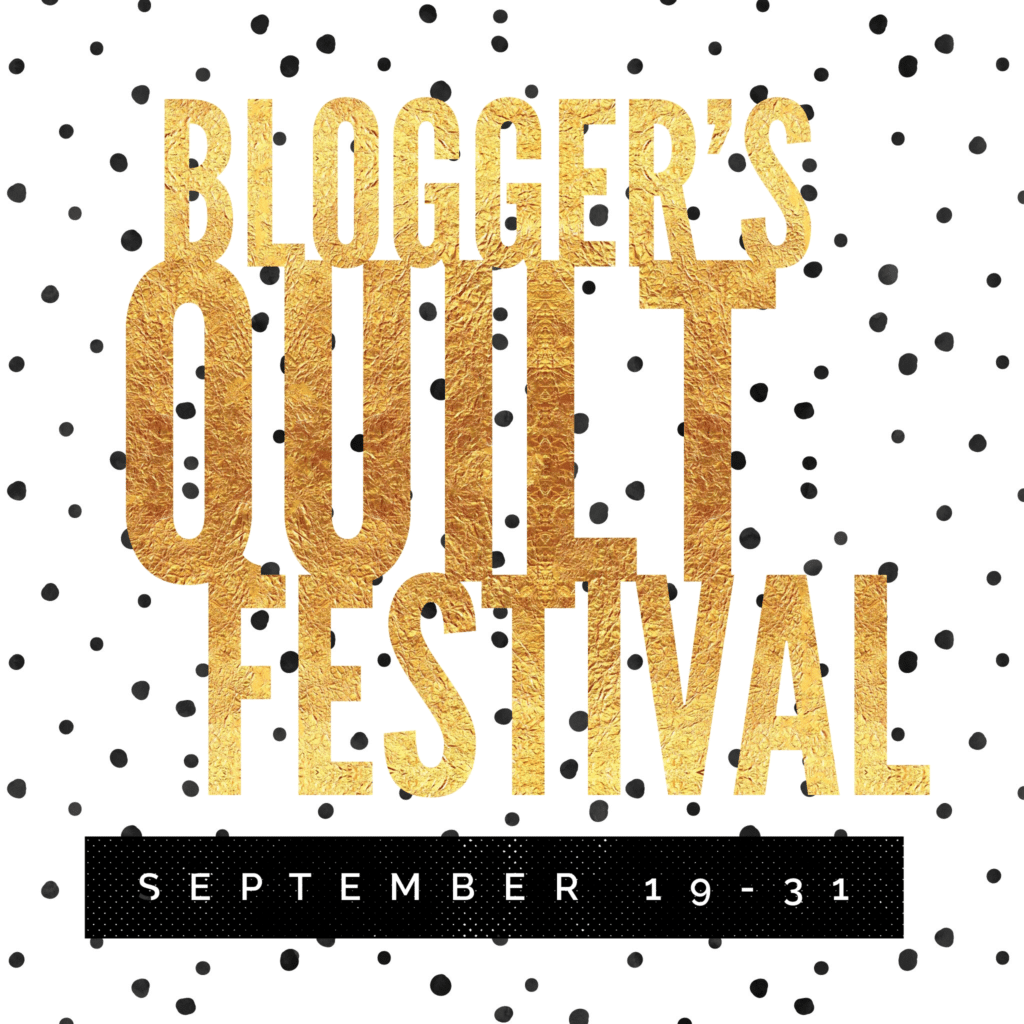 (Visited 425 times, 1 visits today)