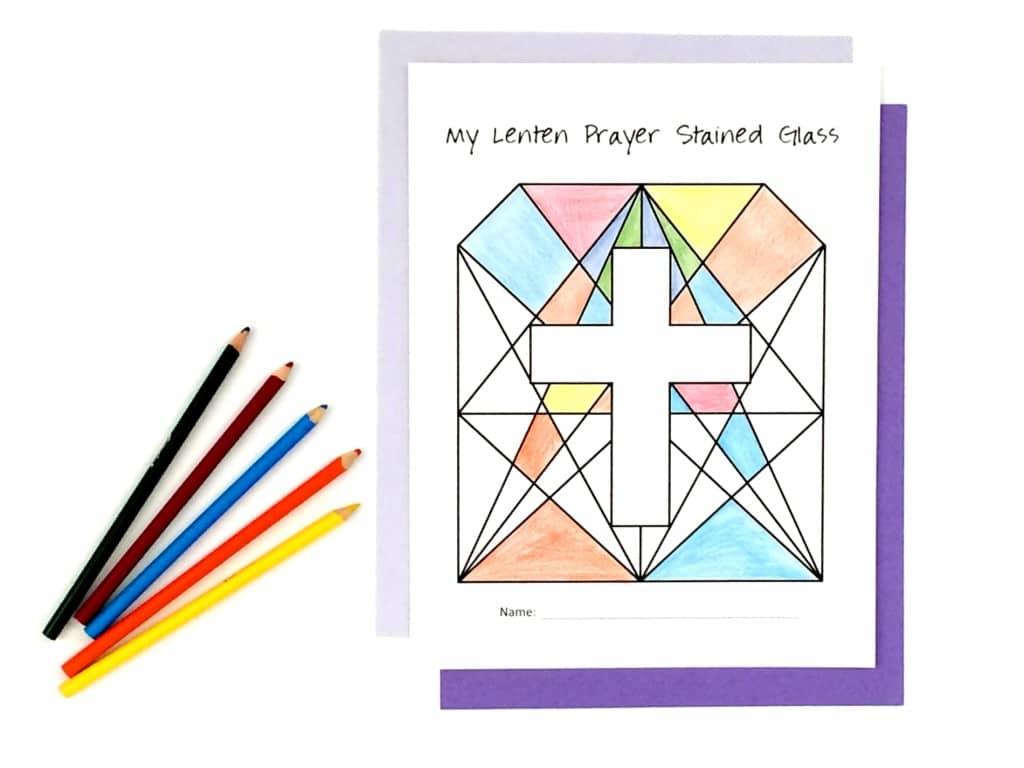 One of the main reasons we celebrate Lent is to prepare ourselves for Easter…and prayer is truly an amazing way to do that.  This Lent activity for kids (and the rest of the family) provides a way to add additional prayer time as you prepare for Easter. With an easy to color sheet, you and your family or classroom can keep track of your prayerful time this Lent.
There are so many ways to use your prayer stained glass!
Give each member of the family their own sheet. Each time a prayer is said, color a space. See which one is fully colored by Easter. (Mom & Dad – make sure you do one, too!)
Share one sheet as a family, and assign a color to each member. See which color appears the most – and who therefore offered the most prayers – once all the spaces are colored in.
Color the spaces based on their size. If you offer up a "big" prayer, color a large space. If you offer up a small prayer, color a small space.
Use this in a classroom setting, and send extra copies home with the children that they can then share with their families as an activity for Lent.
…what other ways can you think of?
WHAT YOU NEED
crayons, markers, or colored pencils

TIP: I used the colored pencils on a rough surface to make the "stained glass" look even more realistic!
HOW TO MAKE
Print out the Lent prayer stained glass sheet.
Determine how you & your family want to use it (see suggestions above).

TIP: this is also a great Lent activity for Sunday school!

Share your ideas – and how it went – back here once you're done in the comments section below.

(Visited 22,504 times, 4 visits today)