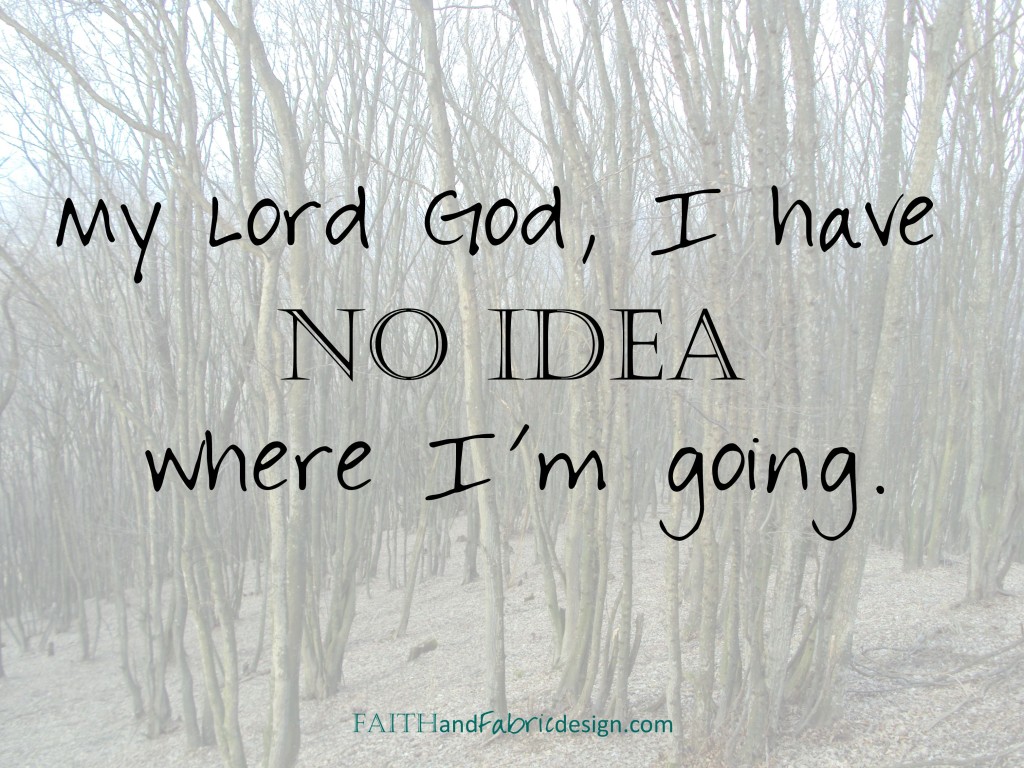 I don't always have it all together. There are days where I wonder what I'm doing with my life. I sometimes wander off onto the wrong path. I'm not always sure where the path is, and at times I've ended up lost the woods, fighting through the high brush and branches. There are days I'm completely alone on the path and days that I can barely breath because of the crowds.
Each day, I do try to do right by myself, by others, and by God. Each day, I invariably am not always true to myself, to others, or to God.
Yet, I take comfort in my humanness, our ability to start each day anew. Our ability to find and hold onto faith. Our ability to know we are not alone. Our friends and family who share our journey down the path. God's ability to forgive. His guiding hand in holding mine when I get lost or wander too far. His ability to put me back on my feet when I stumble and fall. His ability to guide me when I have no idea where I'm going.
This prayer first crossed my path a few years ago when I was going through an incredibly challenging time. It found its way into my life again last week. Sharing it with you today.
 "MY LORD GOD, I have no idea where I am going. I do not see the road ahead of me. I cannot know for certain where it will end. Nor do I really know myself, and the fact that I think that I am following your will does not mean that I am actually doing so. But I believe that the desire to please you does in fact please you. And I hope I have that desire in all that I am doing. I hope that I will never do anything apart from that desire. And I know that if I do this you will lead me by the right road though I may know nothing about it. Therefore will I trust you always though I may seem to be lost and in the shadow of death. I will not fear, for you are ever with me, and you will never leave me to face my perils alone."
Just for fun – this post links up at some of these great sewing, quilting, and Catholic linky parties!
(Visited 1,798 times, 3 visits today)