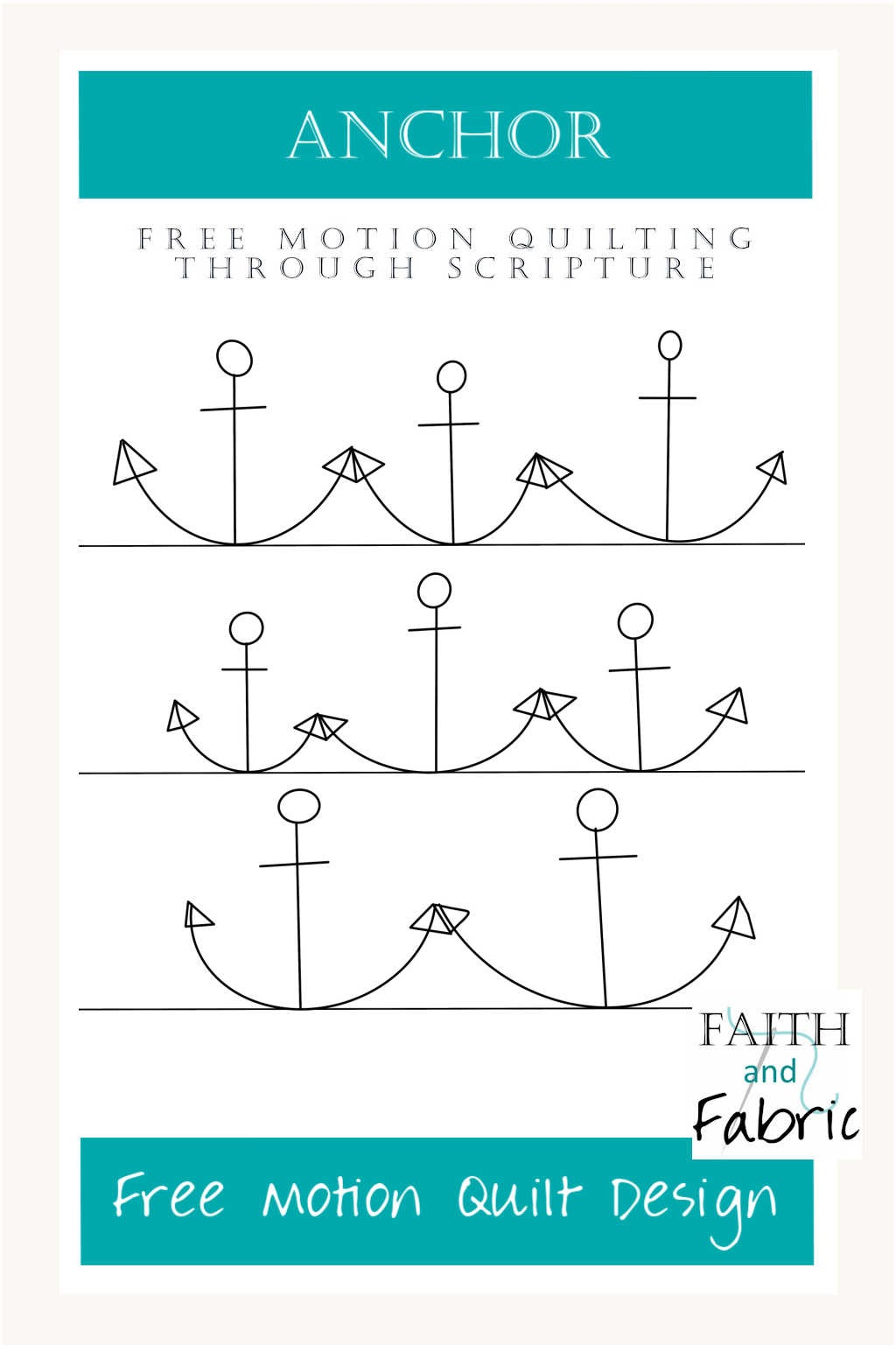 Welcome back to Week 27 of #freemotionfriday! Our video library is growing with these awesome free motion quilting videos, so if you've missed any of them be sure to search for them here. Learning each week with you, as we share our faith journey, is such a pleasure. If you're just beginning your journey, here's a post to help launch your free motion practice this year.
This week we'll be making a free motion quilt design called "anchor". The inspiration for this quilt comes from Hebrews 6:19. Hope is something I strive to find each day, and I'm especially thankful for the hope my faith gives me in those especially dark moments, tough days, and painful experiences.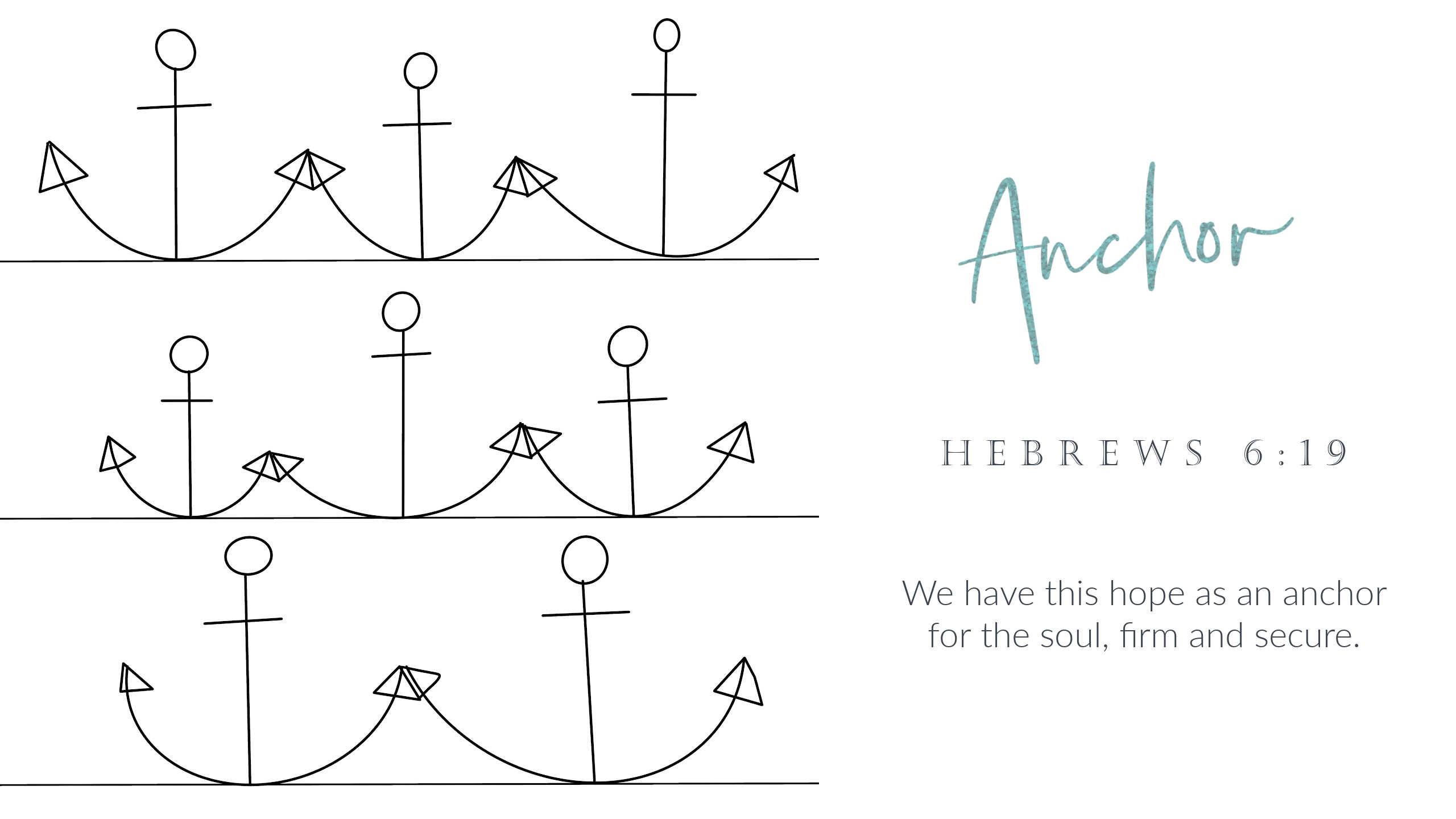 In the video, we'll take a look at sewing anchors of varying sizes. I imagine this design in the border of the sand crabs quilt – wouldn't it be adorable? Here are three general tips to help you as you create this design: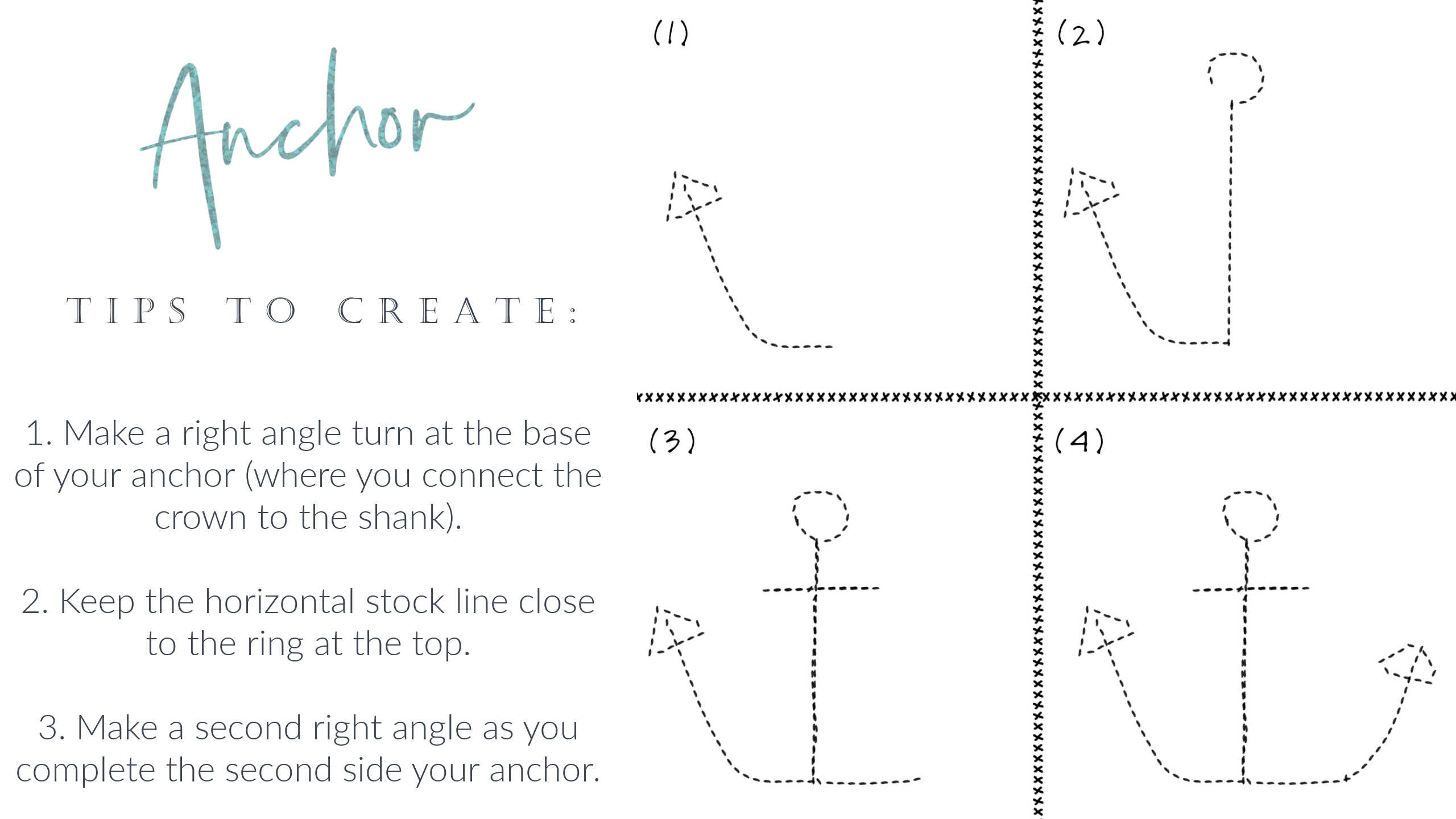 I know I mentioned it above, but it's super duper important to make that right angle at the base of each anchor! Otherwise, you end up with something that looks like a badly drawn cat…and nobody wants that. Nope, no sir.
…and that's it! Watch the short video above that breaks down the free motion quilting process even more. I look forward to hearing how your sewing goes; leave a comment letting me know how you did, and be sure to share your work on IG using the tag #freemotionfriday so I can see your beautiful work!
(Visited 296 times, 2 visits today)