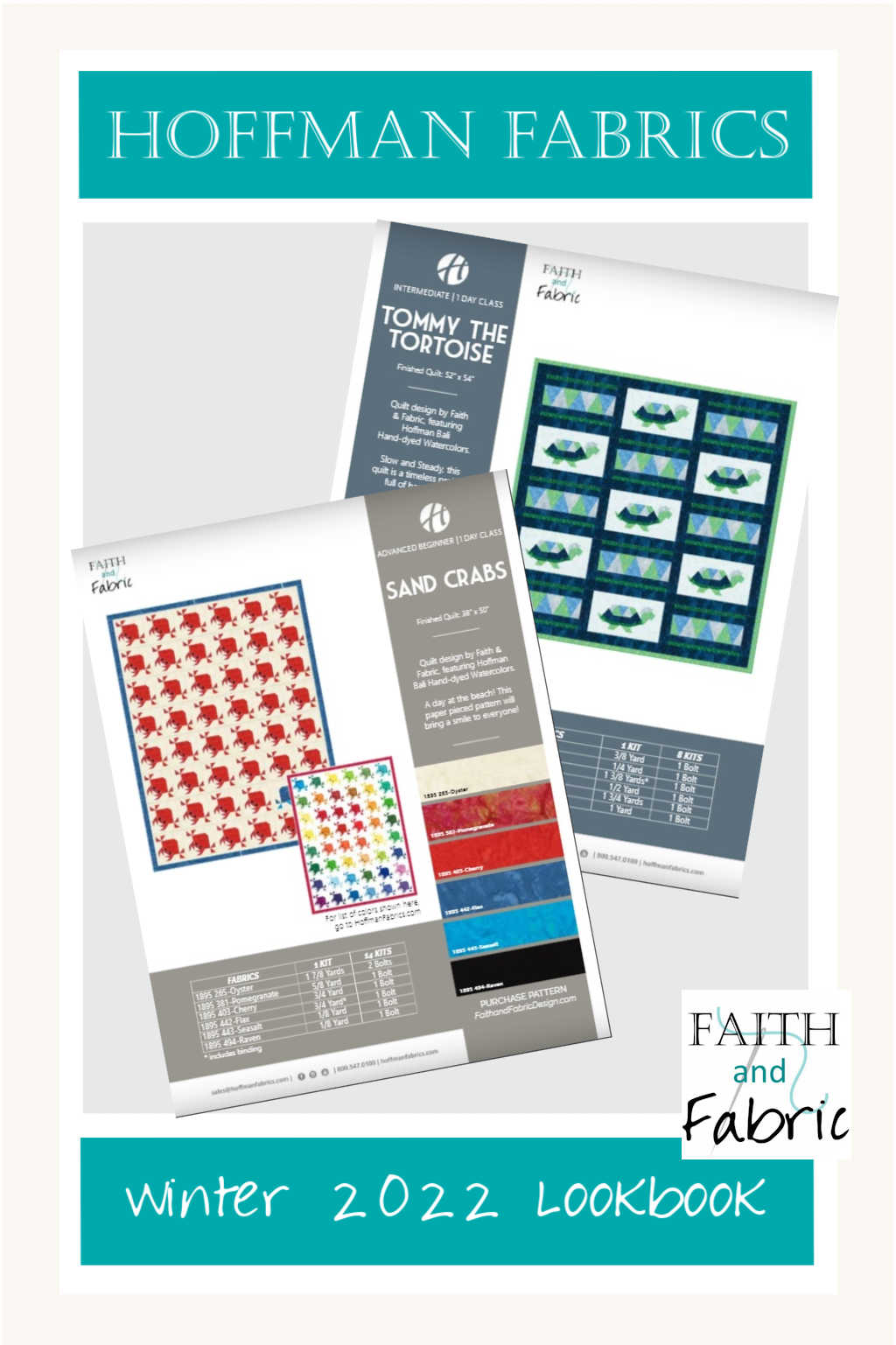 It's no secret that I have a few favorite brands of fabrics. I love the richness of Island Batiks, the consistency of Kona solids from Robert Kaufman, the whimsical lines from Riley Blake, and the gorgeous watercolors from Hoffman Fabrics. So, it was SUCH a huge pleasure and honor to have two of my quilts featured in Hoffman Fabrics 2022 Winter Lookbook! You guys, it's a full two page spread across pages 30-31!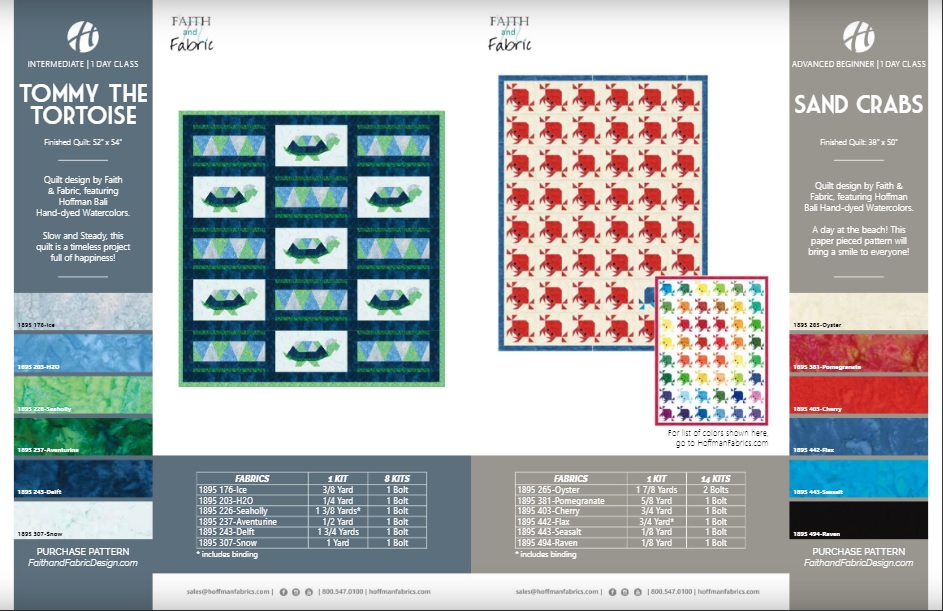 So many of my quilts are more of an art-style quilt than a traditional block quilt, so – for this reason – I love the watercolors line. Their a beautiful mix between a solid and a print, with an almost crinkled look to the fabric as if you can imagine it being hand dyed. Take, for example, a closer look at the first quilt they featured: Tommy the Tortoise. This quilt was designed to have a small little tortoise, complete with cabana hat, poised with his adorable little tail completing the picture. The repeating pattern in his shell repeats throughout the alternating blocks creating a cohesive design.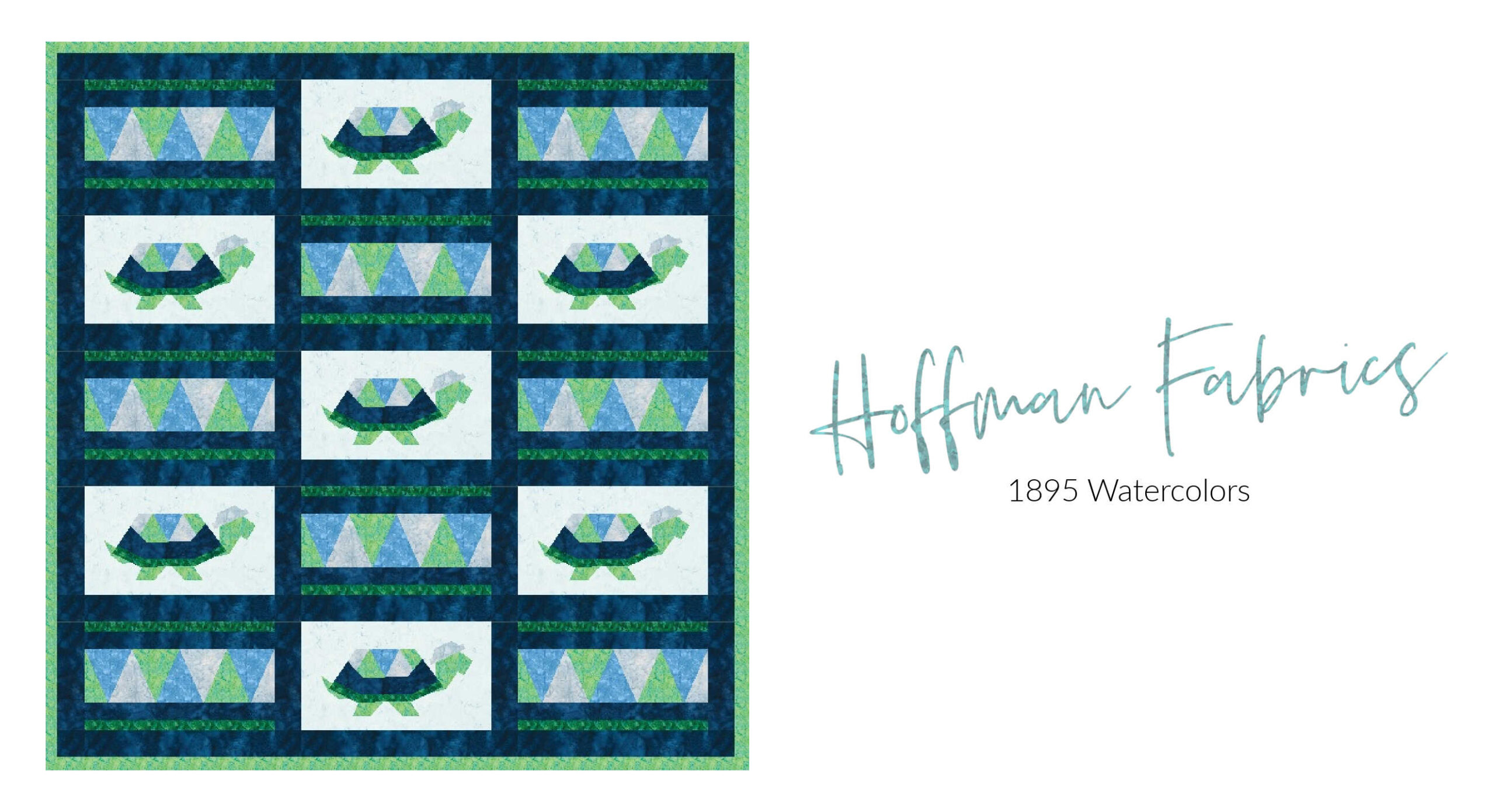 I love the tonality of these fabrics; as you can see above, the dark blue that makes up the sashing in the quilt, as well as portions of each block, isn't a solid but isn't quite a print, either. It's just this perfect mix of shades that create a lovely fabric to work with.
The second quilt that appears in the Hoffman Fabrics 2022 Winter Lookbook is the Sand Crabs quilt pattern. This pattern is made from one simple little block that repeats as many times as you'd like to create wonderful repeating designs. There are *so* many ways to play with the repeat, you guys, making this one of my favorite quilt patterns! In the Lookbook, we took two approaches to creating the design. First, the design is shown in its most popular form: rainbow. This is an ideal scrappy look, and the quilt on the left shows a variety of Hoffman Watercolor fabrics being used. In contrast, the quilt on the right shows just six fabrics in the quilt; two shades of red, two shades of blue, a background, and a dark for the eyes of the crabs. I love the juxtaposition of that little blue crab, turned and doing his own thing!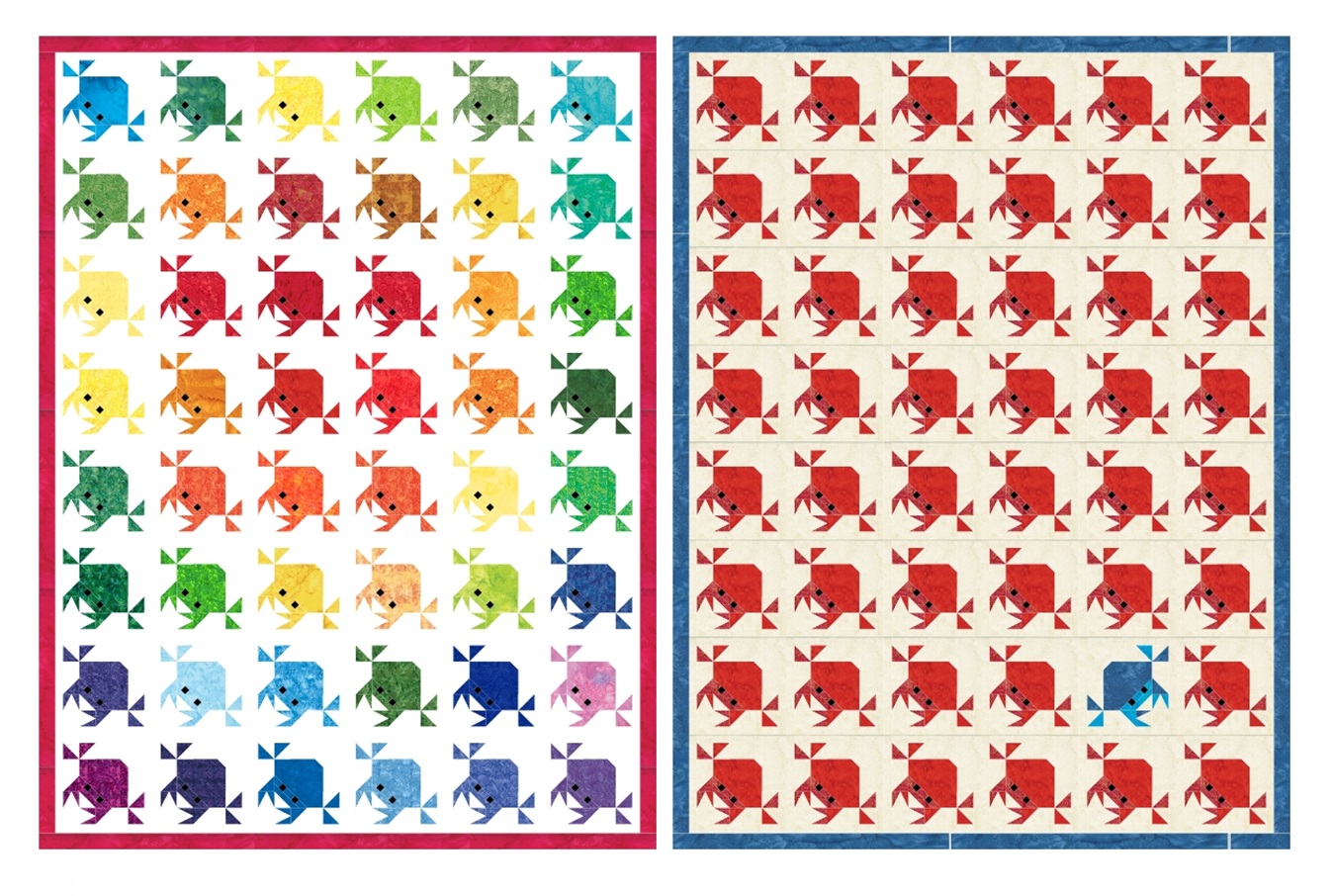 If you love these Hoffman Watercolor fabrics, too, I encourage you to check them out either at your local quilt shop or find them online (that's what I do). I know you'll love using them in your next project as much as I do!
(Visited 396 times, 1 visits today)