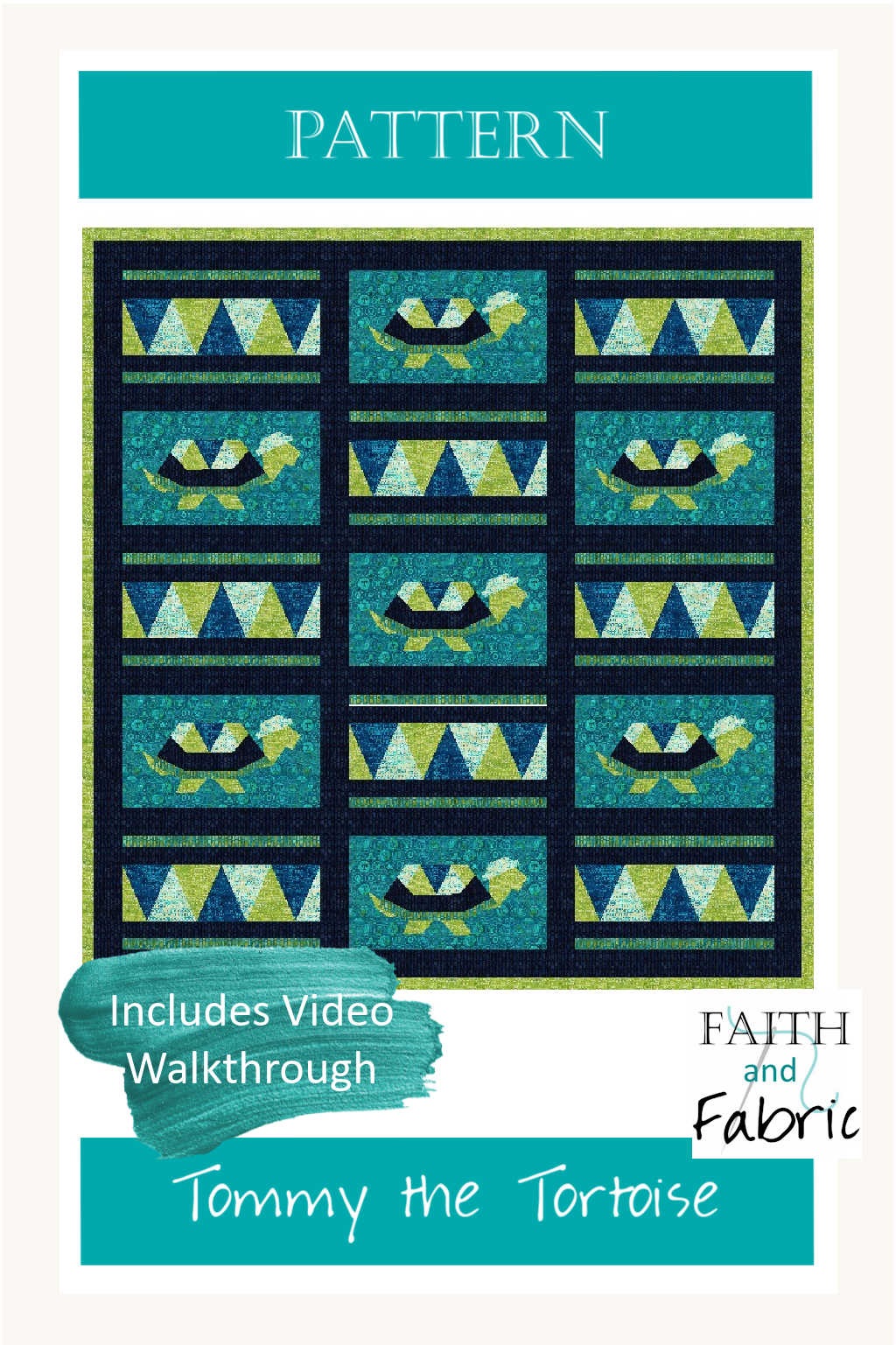 I'm so excited to share the newest quilt pattern with you: Tommy the Tortoise. This quilt has, like all our other quilts, an inspiration behind it. It was designed for an amazing family friend who was battling a medical issue for years…yet, through it all, he remained positive. He carried around a little shell turtle – one like you'd find in a cliché beach gift shop – and shared how he was like the tortoise in the "Tortoise and the Hare" race. He wouldn't get to the finish as fast as the hare, but he'd get there.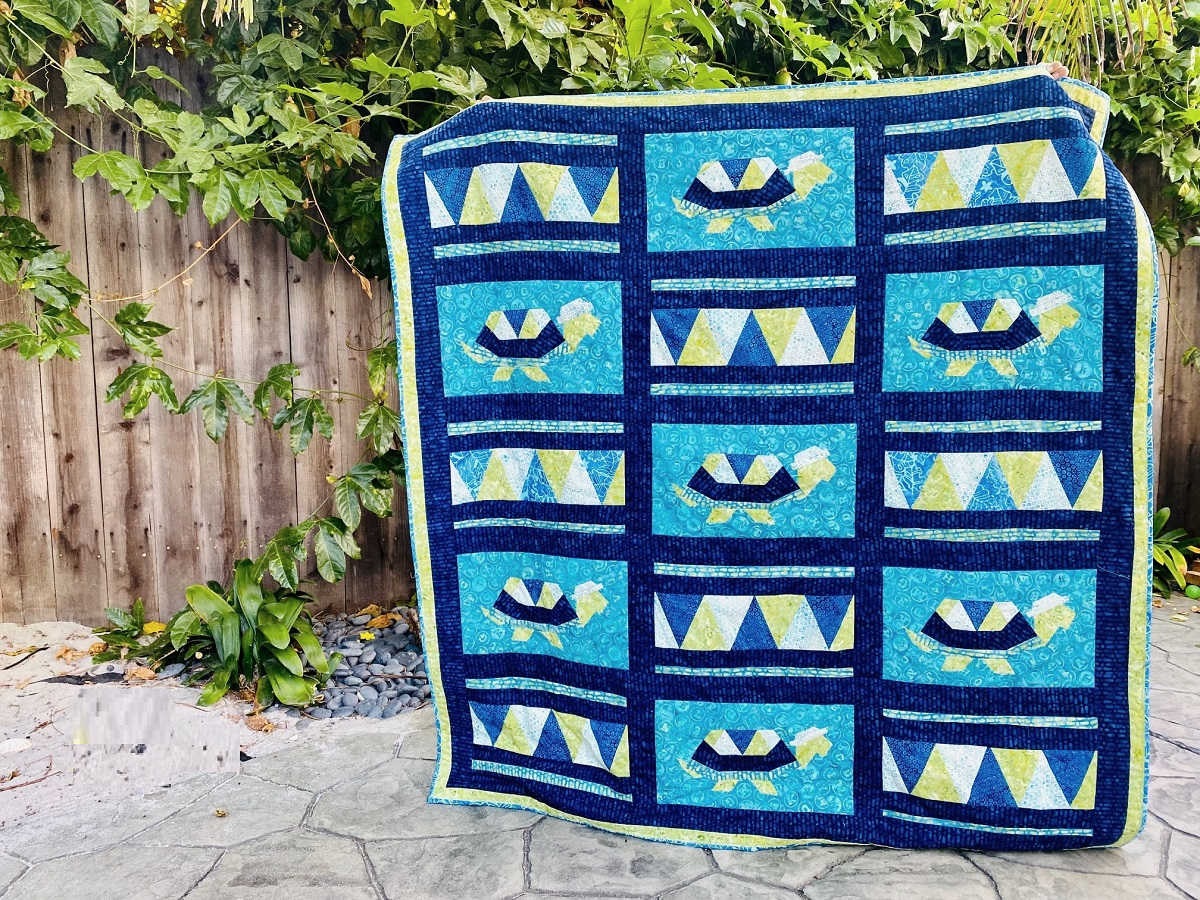 There was just *so much* to share with you that I pulled it all together in the video below; since there was so much, I broke the video up into multiple chapters like Inspiration, Fabric Selection, Piecing Tips, Pressing Matters, and more – all of which you can access within the details of the video itself on YouTube.
I've prepared a few videos to go along with the Tommy the Tortoise quilt pattern that you may find helpful; the first is specific to the front of the quilt, and the second to the back:
The quilt itself is made from two blocks: the tortoise block (complete with cabana hat) and the tortoise shell block. The shell block echoes the design in the tortoise, and really adds an entirely different dimension to the repeating pattern in the quilt…especially when you play with the fabrics in the quilt. Here are four completely different ways to create the quilt, each so different from the other! I used the first fabrics shown below (Just My Type by Tamarinis for Island Batik). Hint: Click on any of the photos below to be taken to the fabrics 🙂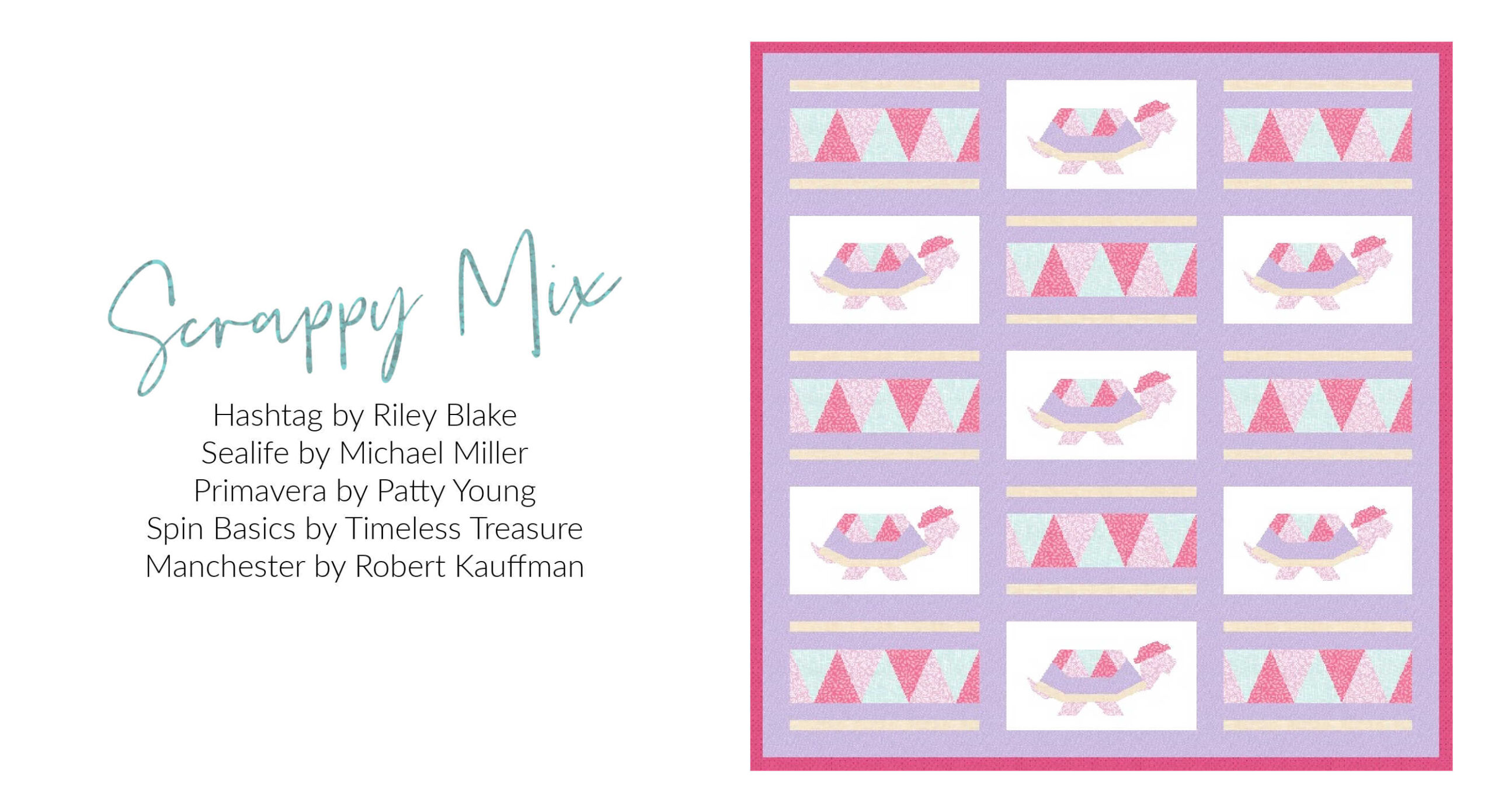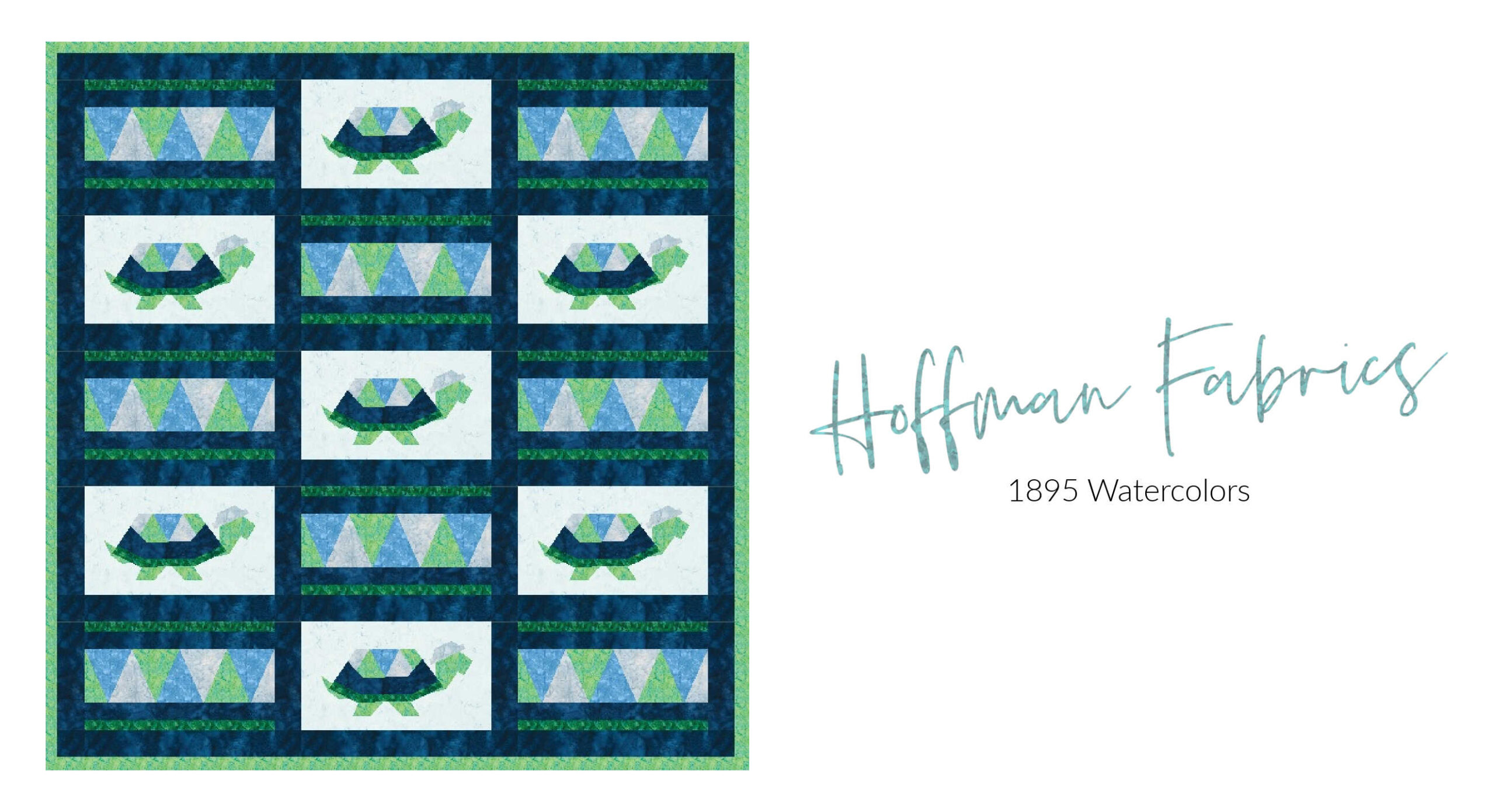 Isn't it amazing how much the design changes with just a few shifts in fabrics? Leave me a note in the comments below, or in the comments on YouTube, and let me know which is your favorite fabric for this pattern!
Ready to make your very own quilt? Great! This quilt finishes at 52″x54″, making it the perfect size to snuggle up underneath. The FPP pattern includes the instructions to make the quilt top, fabric requirements, a coloring sheet, and more. I am just *so* excited to see how your quilts turn out, and can't wait to learn more about the person that you make this quilt for. Who do you know that's a tortoise in the race?

(Visited 962 times, 3 visits today)