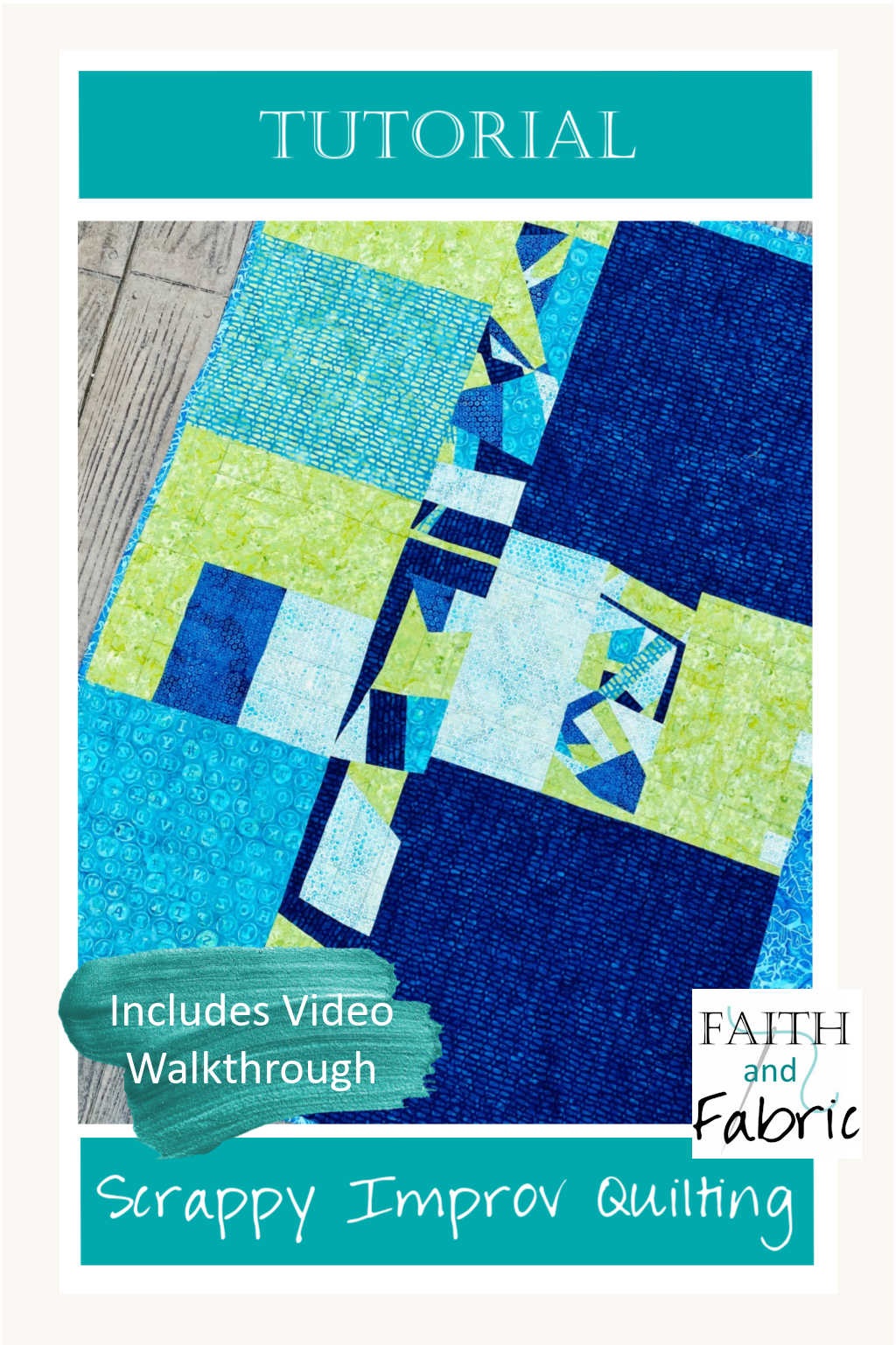 Do you love to foundation paper piece, but never know what to do with those random fabrics that are left after your blocks are complete? Today we're going to work on turning those random little trimmings into the most beautiful quilt back!
These past few weeks I've been working on foundation paper piecing the quilt top for the Tommy the Tortoise quilt – didn't it turn out lovely? It's inspired by an amazing man who was on a long medical journey, and often shared that he was the tortoise in the "tortoise and the hare" race. He was on a long road to recovery, but he hoped to win the race.

If you've paper pieced before, you're probably like me: left wondering what to do with those scrappy chunks of fabric that are left from your blocks. You know those chunks…the ones that have those random cuts from your FPP and look like a paper snowflake gone wrong?
Yep…those chunks. Let's turn them into something beautiful!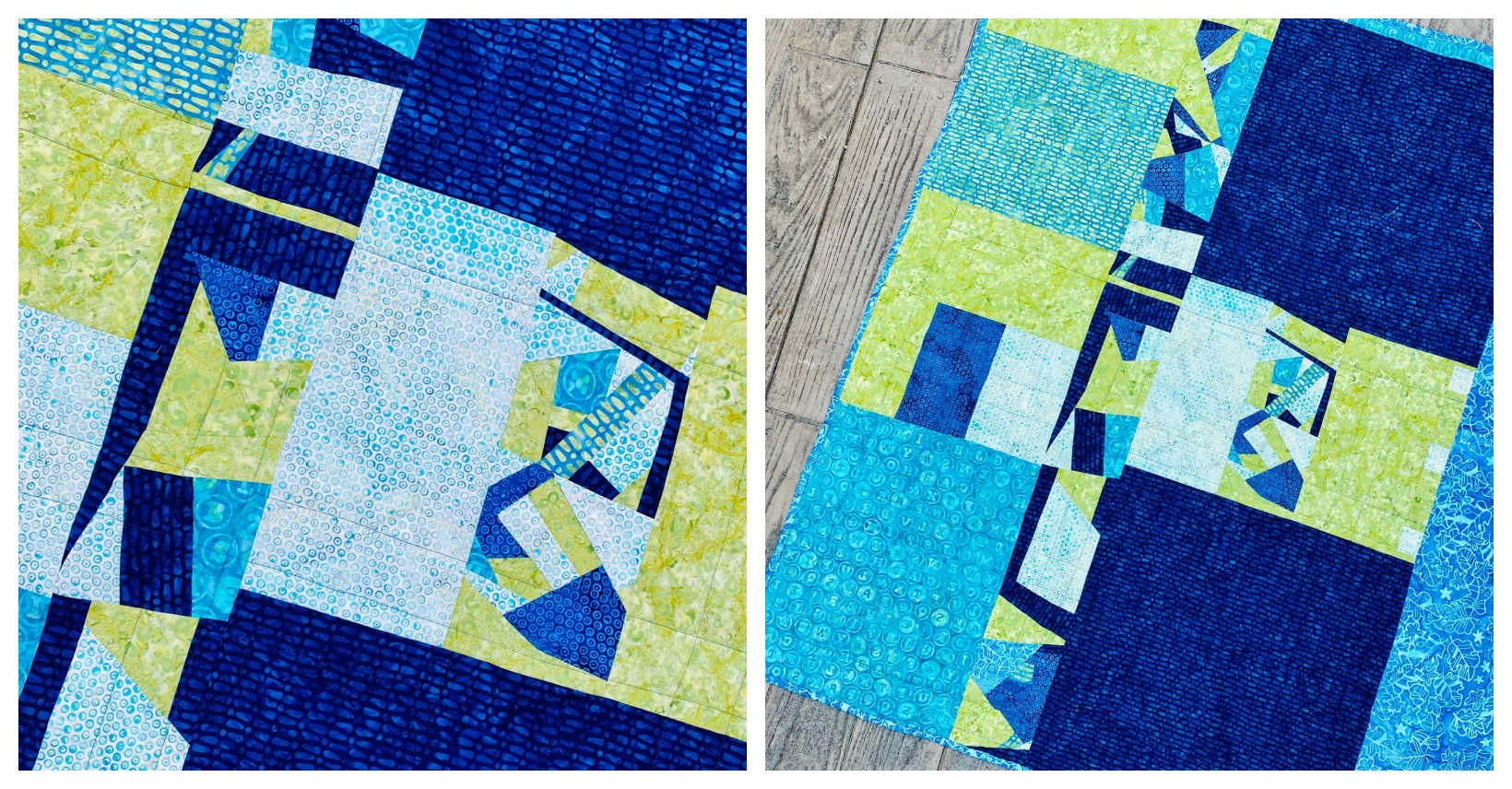 Together, we're going to turn them into the most beautiful back. First, we'll trim the chunky nubs off, and square off the remnants. We'll talk through pressing and color tips, and share how to turn them into the most gorgeous blocks. Lastly, we'll look at ways to connect the randomly shaped blocks. It's all in the video below, which is broken into chapters to make things easy for you:
So are you ready to give it a go? Let's do it. Give the video above a watch, and leave a comment either here or on YouTube with how your scraps come together in your improv quilt!
(Visited 1,333 times, 1 visits today)