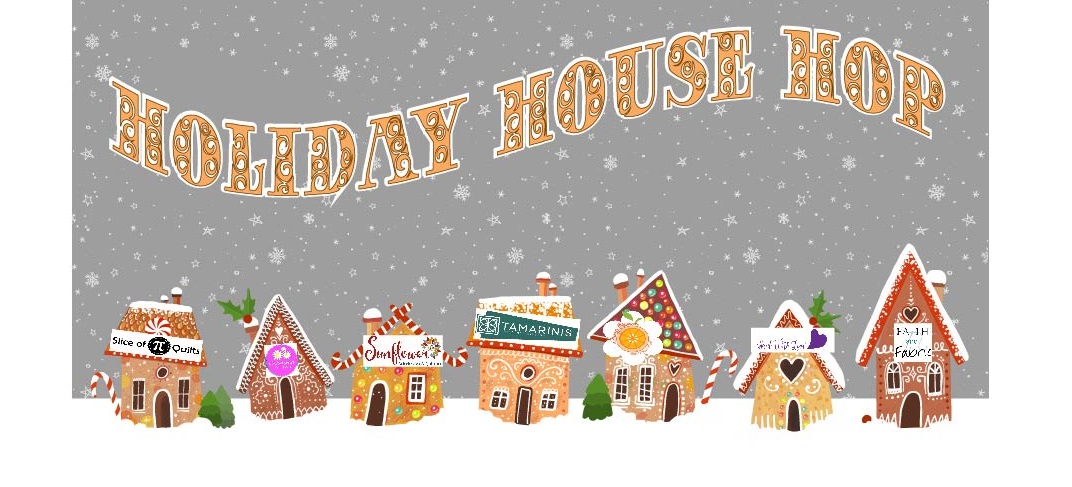 Are you ready for Week 3 of our Holiday House Hop? It's been so fun to travel to both Slice of Pi Quilts and Said with Love. I'm still swooning over those mint chocolate candy cookies that Laura shared, aren't you?
This week we're being welcomed into the home of my friend Charisma. She's one of the most amazing women I've met, and I'm beyond inspired by not only all that she's overcome, but all that she takes on! Right now, she's cranking out more gorgeous quilt patterns than anyone I know, filming shows, and even preparing to teach a quilting class on a cruise. Hers is a house you won't want to miss, so be sure to click on over to meet this amazing lady!
If you've missed a stop on the tour, no problem! Here's the updated list to each week. Links will continue to be updated as that house opens its doors and welcomes you in for a bit of holiday cheer!
Week 5: Sunflower Stitcheries
Week 6: Tamarinis
Week 7: Orange Blossom Quilts
(Visited 271 times, 1 visits today)