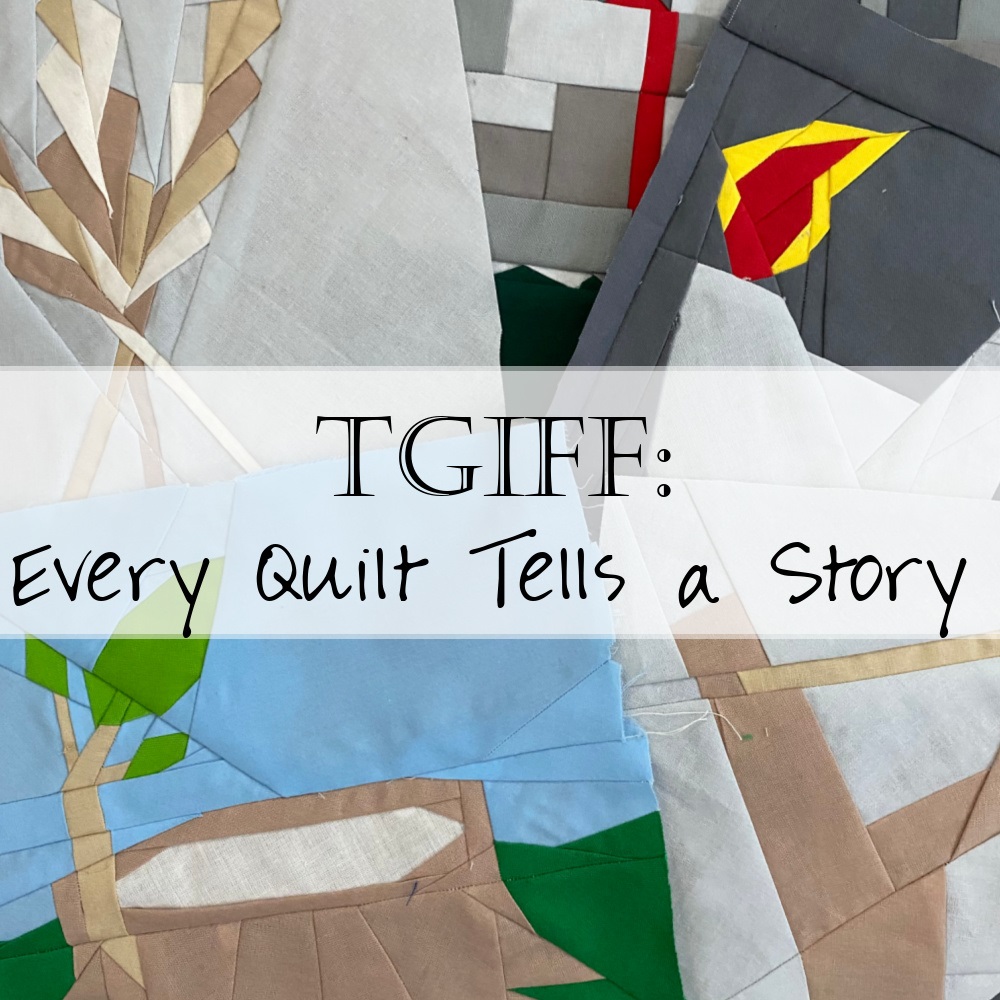 Welcome to TGIFF at Faith and Fabric! My name is Jen Frost, and I'm a Christian quilt pattern and fabric designer. I'm so glad to have you here!
So, let's talk about quilts. My first real experience with quilting was about 15 years ago through my mother-in-law. Recently retired, she took up quilting as both a hobby and a way to connect with her girlfriends. I remember going up to my inlaws' home for Christmas one year, and she pulled beautiful quilt after beautiful quilt off the shelf, showing me each quilt and sharing the story behind each one. I loved sitting there listening, and I still do when we go up to visit.
It's really true that every quilt tells a story…and that's what I'm sharing this TGIFF, because, seriously, thank goodness it's finished Friday! My share is a quilt that both has a story and – quite literally – tells a story. So, grab a cup of tea as I share the story with you.
Eight years ago, one of my best friends and I wrote a book together called Our Family's Jesse Tree. Together, we sewed felt ornaments that encompassed the 25 (plus) days of Advent, wrote morning-time games families could play with their children tied to that day's ornament, and included child-centered prayers again focused around that day's theme. Fast forward to today, and the little guy I played those games with eight years ago isn't so little anymore…and the ornaments we have, though still hung on the tree each year as we count down the days to Christmas, all show the signs of lots of love.
I really wanted to create a new Jesse Tree, but didn't want to make another set of ornaments…so I prayed about it, and almost instantly (thanks, God!) felt the pull to turn those ornaments into a quilt. Thus, the Jesse Tree Quilt and pattern (#jessetreequilt) was born! It's been a mad race to create the blocks, have the team test them, and publish each week, but I'm so so thankful to everyone for the support and love that the quilt has been receiving.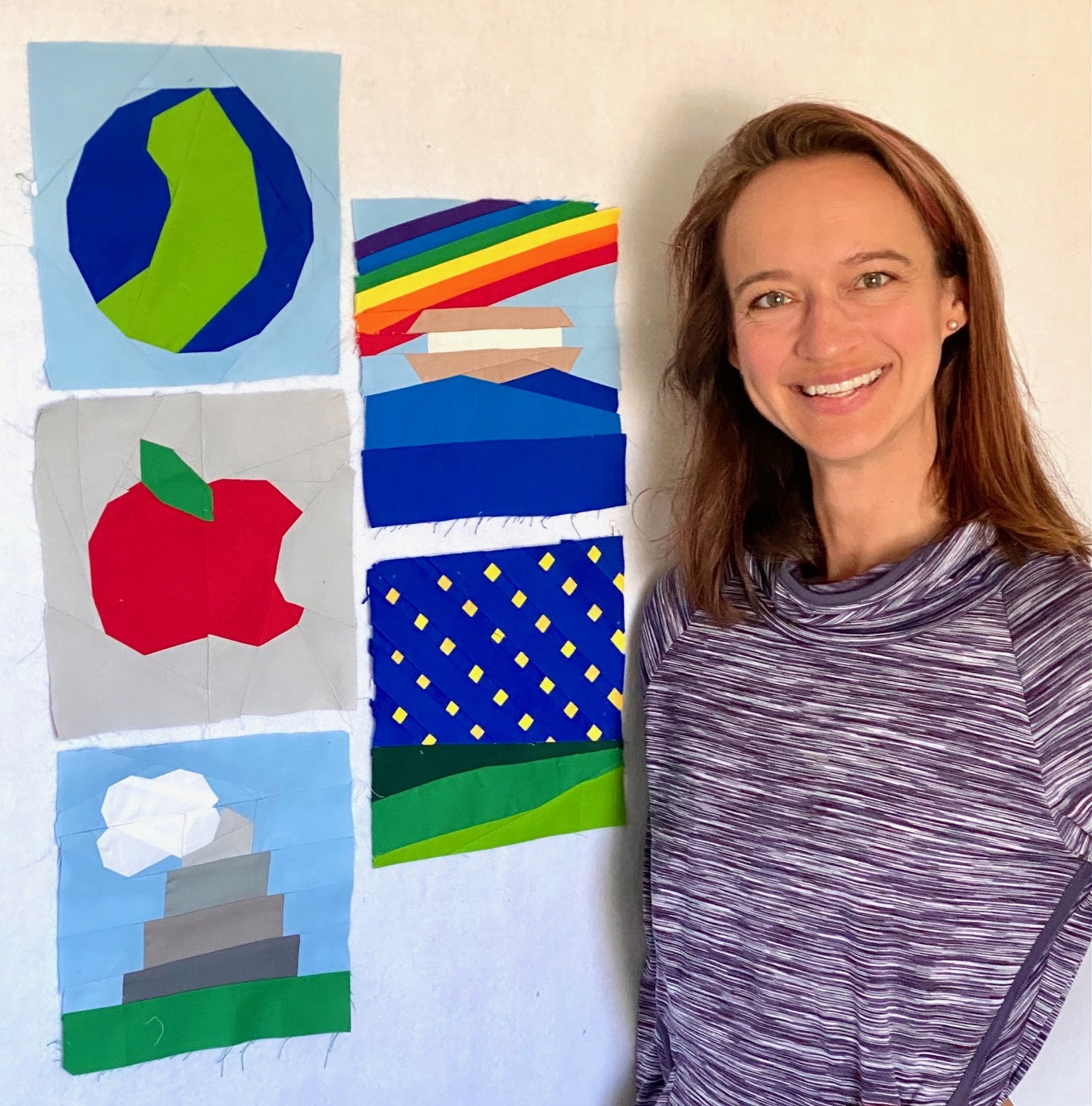 My Friday Finish is sharing with you that all 25 blocks are now finished! Woohoo! I'm going to be piecing them together these next few weeks, but having them all complete just feels *so good* – you know that feeling, right?
…but back to the story. This is the backstory of the quilt, the "why did you make it" story. The quilt itself, though, tells a story – our salvation story. Starting at creation and ending at the birth of Christ, the quilt  brings each step of this story to life! I'm so in love with how it's turning out. Please forgive the afternoon sun and shadow on the wall; I have the most perfect natural light pour into my new quilt studio, but it doesn't lend itself to afternoon photography 🙂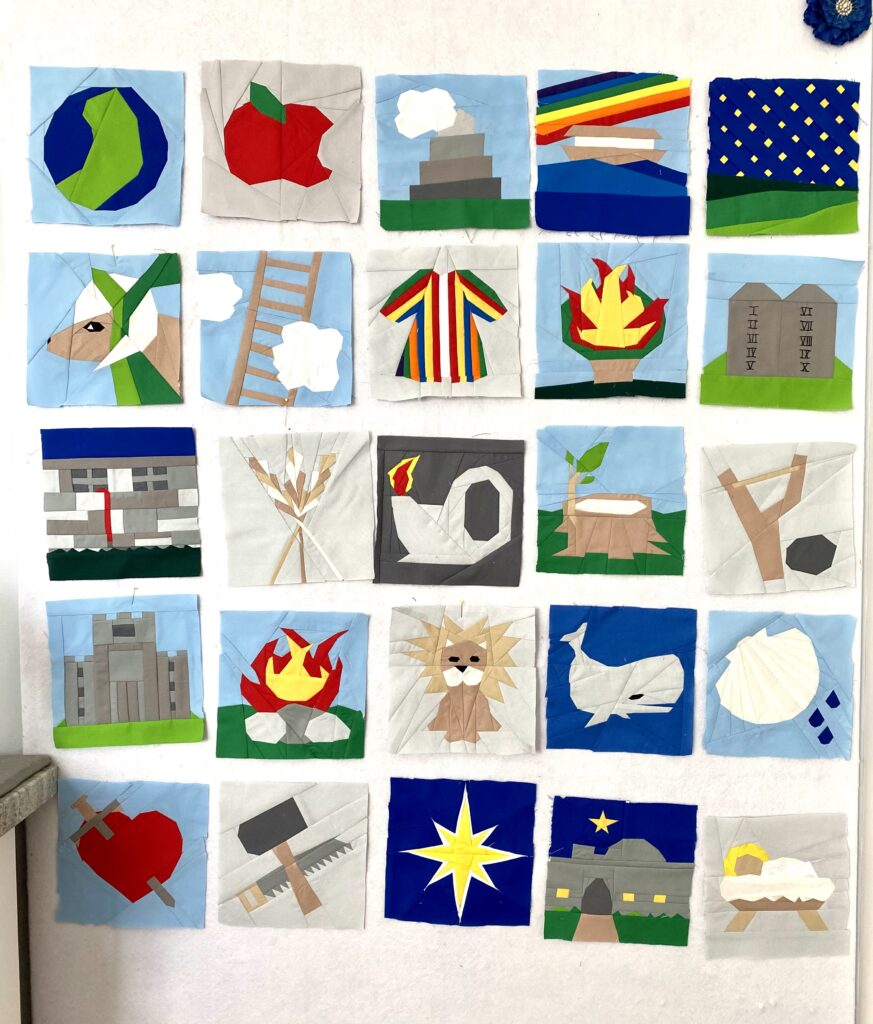 So that's the story of my quilt, and the story within my quilt. Your turn: what have you finished this week?
You are invited to the Inlinkz link party!
(Visited 749 times, 1 visits today)