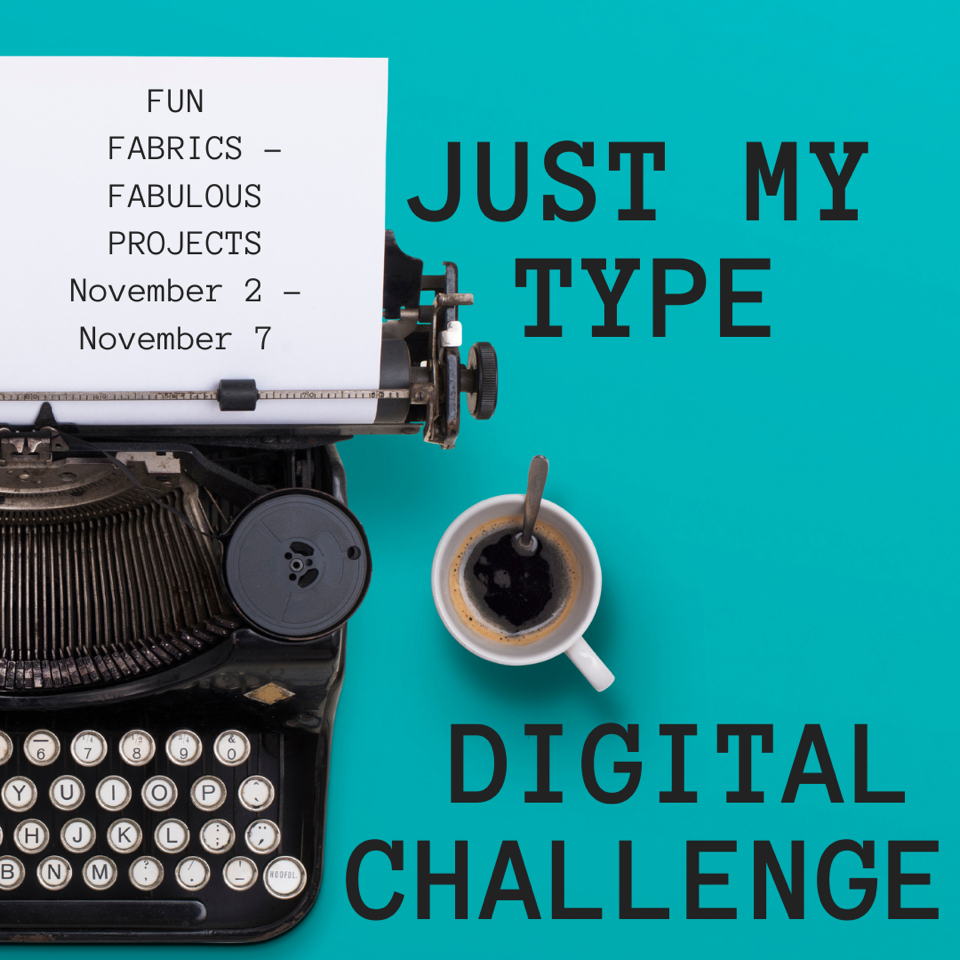 One lovely benefit of the pandemic, and its "stay at home" order, is that I've had the opportunity to connect with some really great quilters through a ton of fun quilt-alongs and activities that have popped up. Tammy, of Tamarinis, is one of those amazing people – she's not only a talented pattern designer, but has a new fabric line out that I'm excited to share today!
Tammy's fabric line is a lovely batik mix called "Just My Type" from Island Batiks. I love the retro vintage feel of the fabric, and how perfect the typed keys are in some of the print! The little tea mugs are adorable; did you notice the little tea bags have hearts on them? Adorable. Here's a peek into the fabrics below; Tammy also made this short video about the fabrics (and some great handmade items created with them).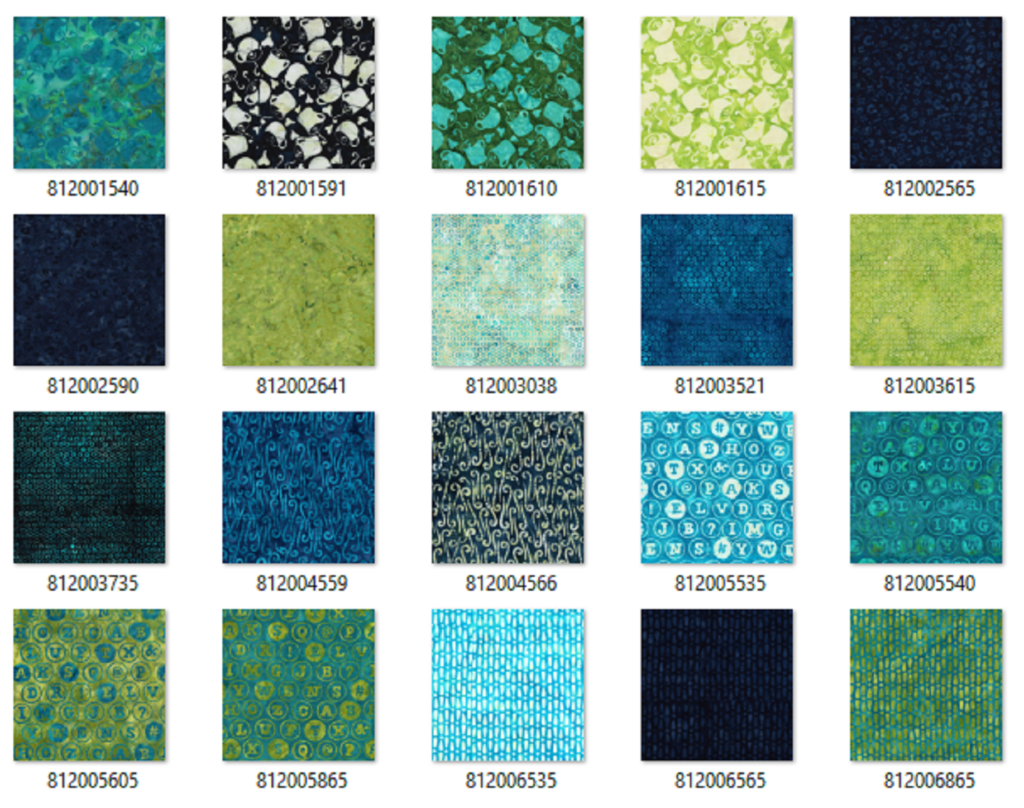 I really like how each of the fabrics play off each other. The tone-on-tone of the fabrics varies so much, which allows you to really mix and match them (which is good). I played with the fabrics, and came up with this graded/ombre version of the sand crab quilt pattern. How cute did it turn out?!?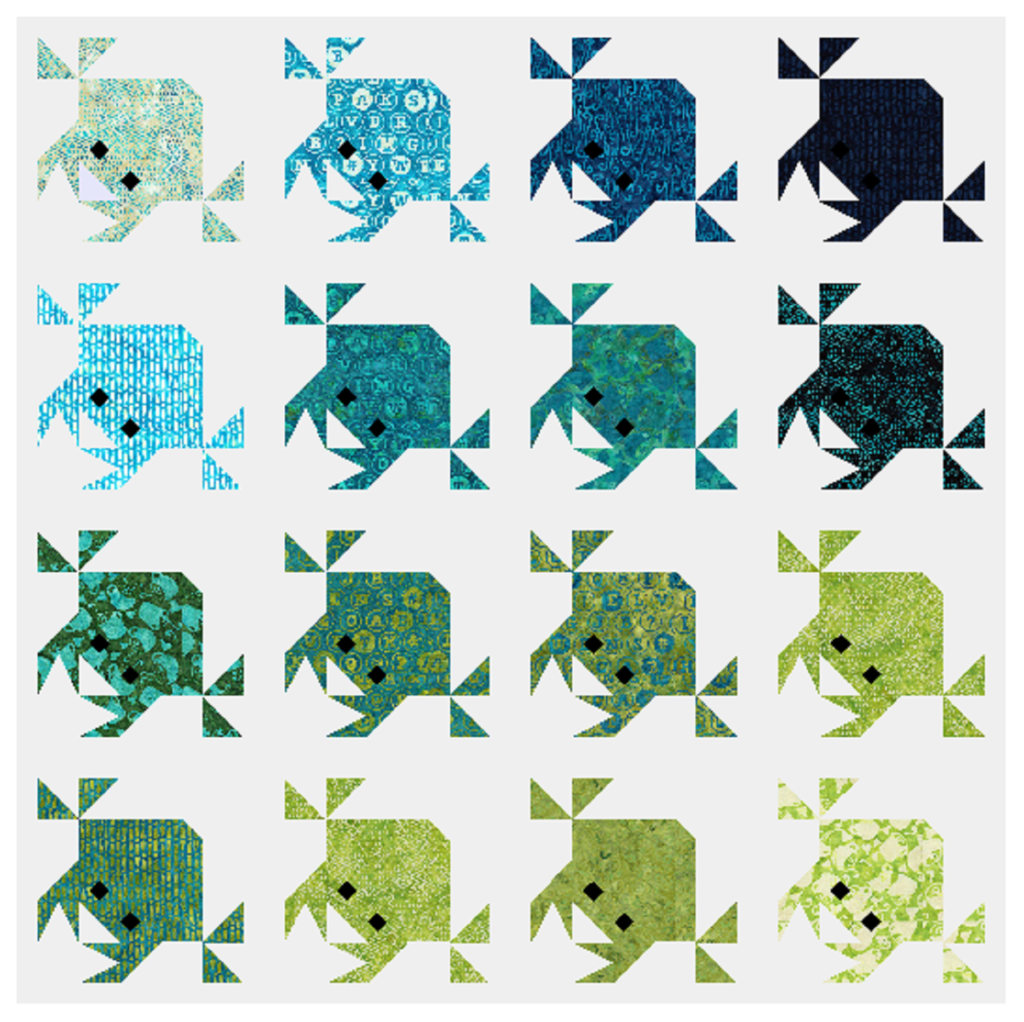 Didn't the color grading turn out nice? I normally love making these crabs with a scrappy look, but find you can recreate that same effect by using different fabrics for each of the crabs. So happy with how this turned out.
There are so many adorable quilts that have been created with this new line of fabrics; stop by to check them out:
(Visited 679 times, 8 visits today)