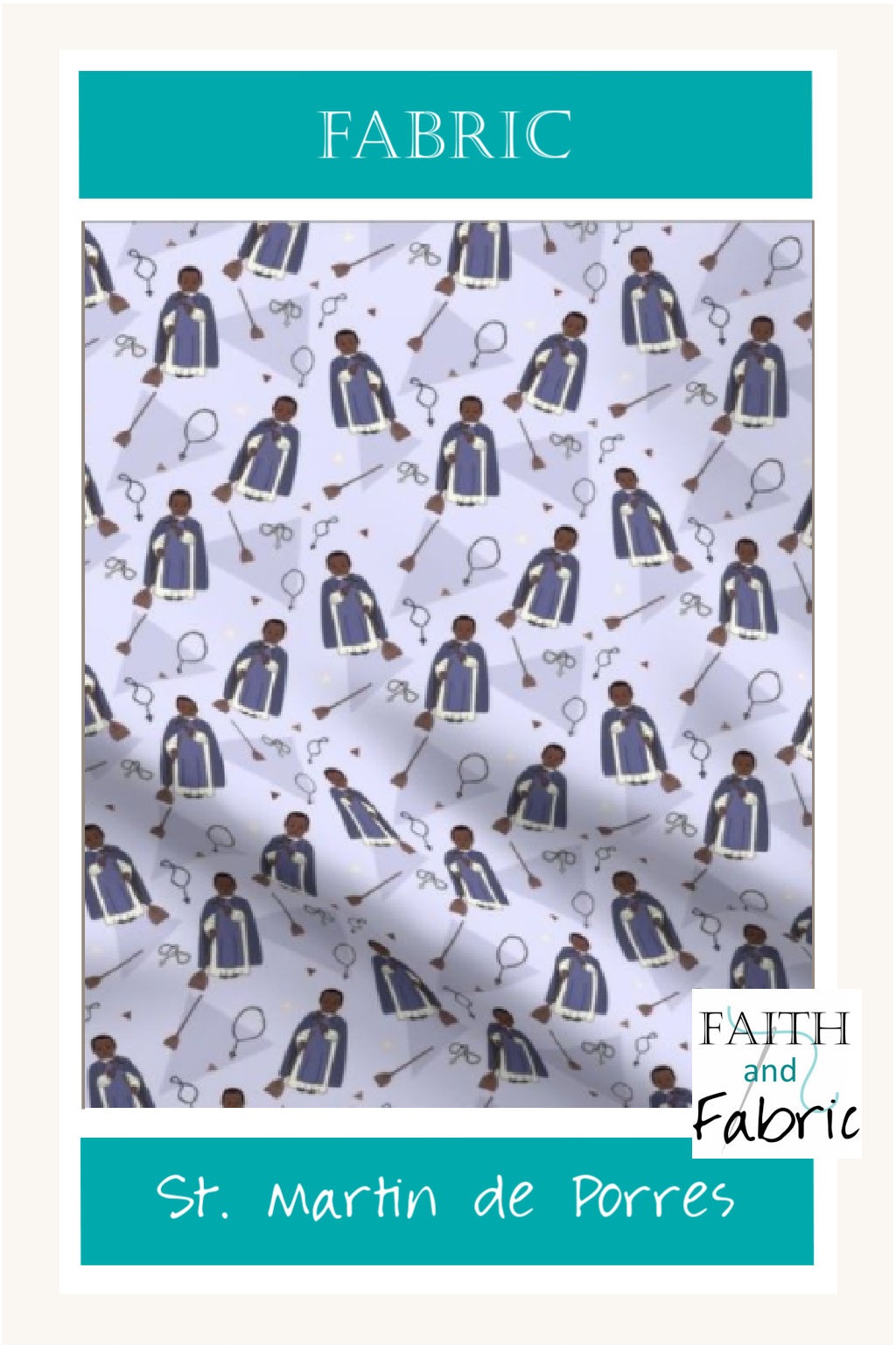 I've been reaching out in prayer to this man lately, asking what I can do and how I can be part of the change that is so badly needed. As the first black saint in the Americas, he is the patron saint of racial and social inequality as well as well as barbers, hairdressers, and radio.
St. Pope John XXIII had a different name for him: "He rightly deserved to be called by the name the people gave him: Martin of Charity". May we call on him even more in days and months to come, and follow his lead as we put charity above not only obedience but above all else.

In this fabric, St. Martin de Porres stands with a crucifix in one hand and a broom in the other. The broom depicts his famous quote: "Everything, even sweeping, picking vegetables, weeding a garden and waiting on the sick could be a prayer, if it were offered to God." In the background are translucent triangles, reminiscent of the tall Andes mountains in Porres's hometown of Lima, Peru.
All fabrics are available year-round in our shop and can be delivered to you in any quantity (from fat quarter to several yards).  Can't wait to see what you make!
*Please note that I purposely blurs the images displayed on your screen to protect copyrights. The images on the printed fabric are crisp and clear.


(Visited 276 times, 1 visits today)