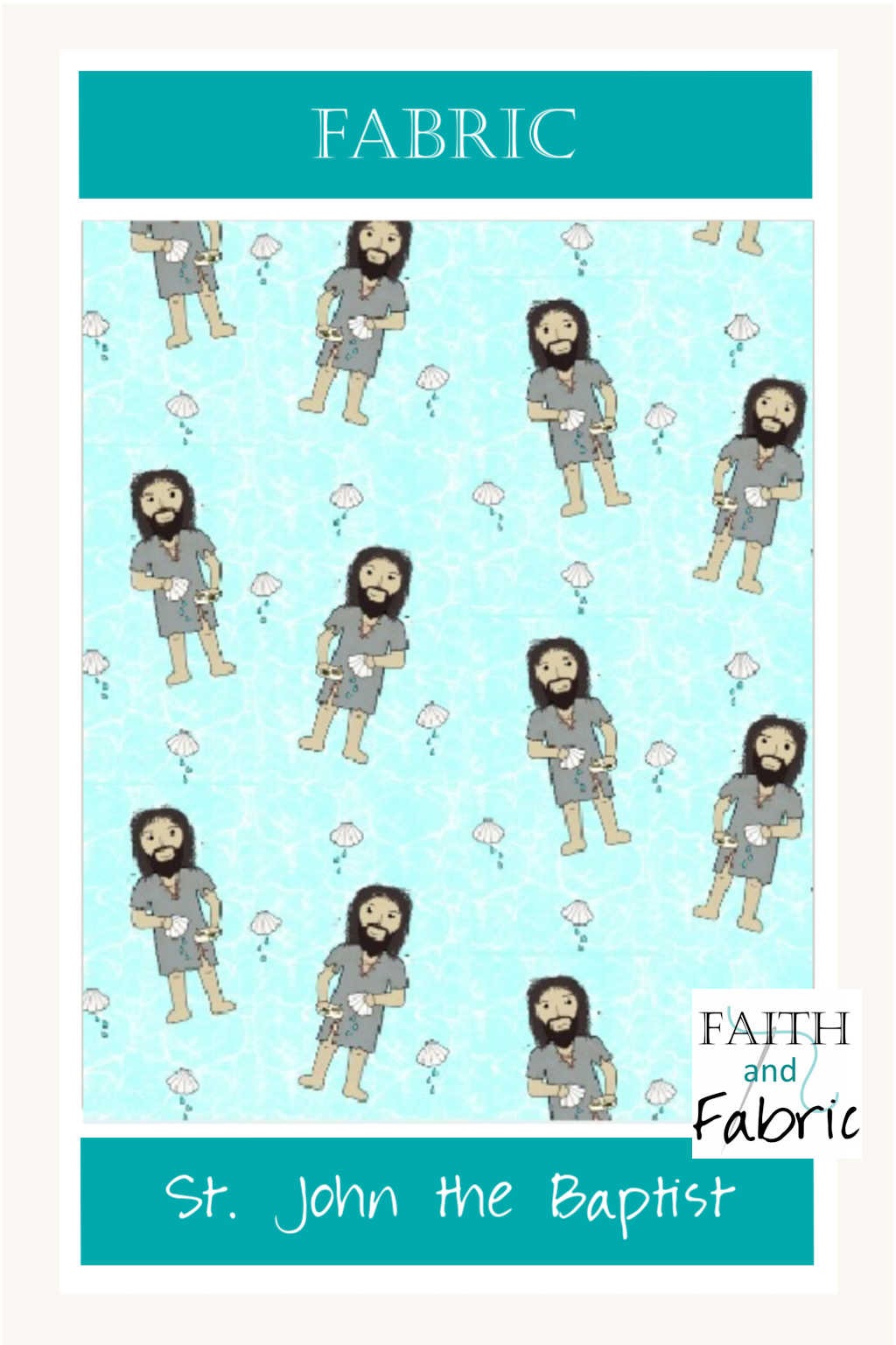 Some fabrics are more fun to design than others, and St. John the Baptist was definitely on the fun side! There were so many creative ways to depict him – the Godly untamed man in the desert, eating locust and honey, wearing a hair shirt, doing baptisms in the Jordan River…so many ways! In this repeating pattern design, I created St. John to be standing with a baptismal shell in one hand and a plate of locust and honey in the other. Two tiny bees flutter about his grown out hair and beard. The background is a soft blue with white water, making it appear that he truly is standing in the Jordan River!

All fabrics are available year-round in our shop and can be delivered to you in any quantity (from fat quarter to several yards).  Can't wait to see what you make!
*Please note that I purposely blurs the images displayed on your screen to protect copyrights. The images on the printed fabric are crisp and clear.


(Visited 262 times, 1 visits today)