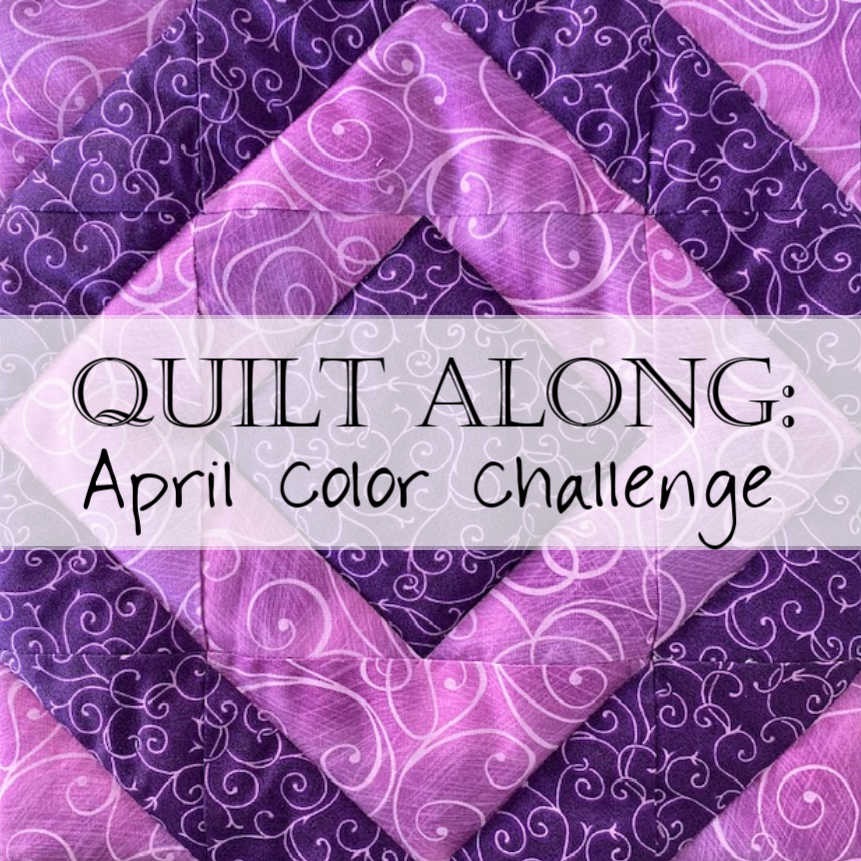 It's April, and that means a new month for the Monthly Color Challenge being hosted by Patterns by Jen. (<–not *this* Jen – ha!). April's color is purple – which seems a fitting color since we're at the tail end of the Lenten season, no?
This year Jen added options using the monthly color and black or white…but I really wanted to play with the tones of the purple, so I stuck with a dark purple and a light purple. I'm really happy with how this block turned out!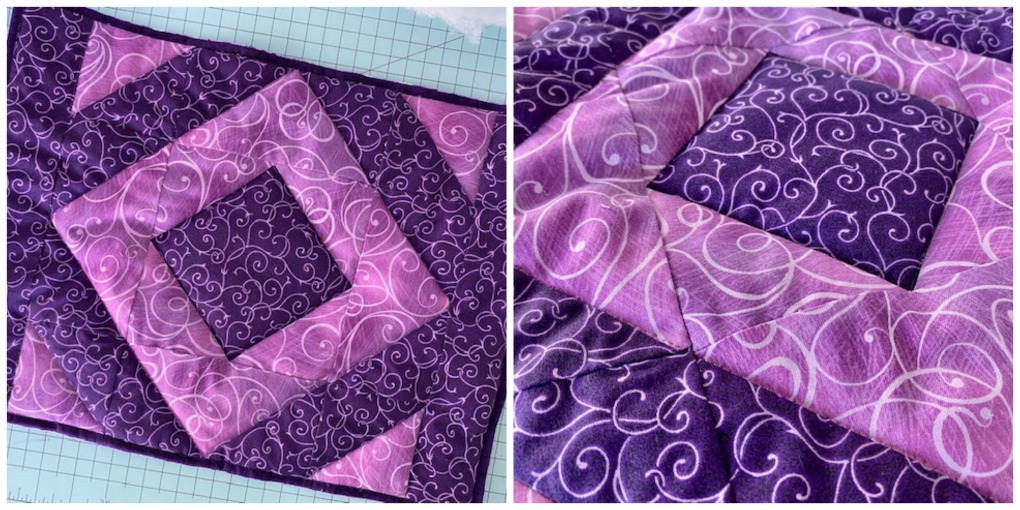 After finishing my block, I turned it into a baby doll quilt for my niece. She has a favorite doll, named Cup, who needs some new fabric shoes…my sister sent these photos, and you can see below how much Cup is in need of a good cobbler!

My niece and I, via FaceTime, looked at the fabrics I had on hand.  She picked the light purple swirl as the replacement color for Cup's shoes…anything purple for her! I used that same fabric in this block, then added sashing at the top and bottom to make the block a bit wider so it to turn it into a blanket that could cover Cup when she sleeps.
In quilting it, I really wanted to have the shape of the block pop – so I went with a high loft batting and used a clear monofilament thread to outline the squares. In the photo on the right, you can really see the depth this block creates when paired with a plush batting! I love it!
Have you tried making this block yet? One tip: there are a lot of points, and it was important to me to get them all lined up (I'm an exact kind of girl!). So, make friends – close friends – with your pins. If you haven't tried these flower head ones, consider it – they're my go-to, as they lay perfectly flat against the fabric resulting in minimal (if any) unnecessary pulling and bunching.
There are quite a few talented quilters joining up for to share their blocks this month – stop by to see how their blocks turned out:
Are you joining in the challenge? If so, be sure to tag your posts with #2020MonthlyColorChallenge so we can all see and share! If you haven't joined in, it's a great time to start – this quarter has some really great sponsors: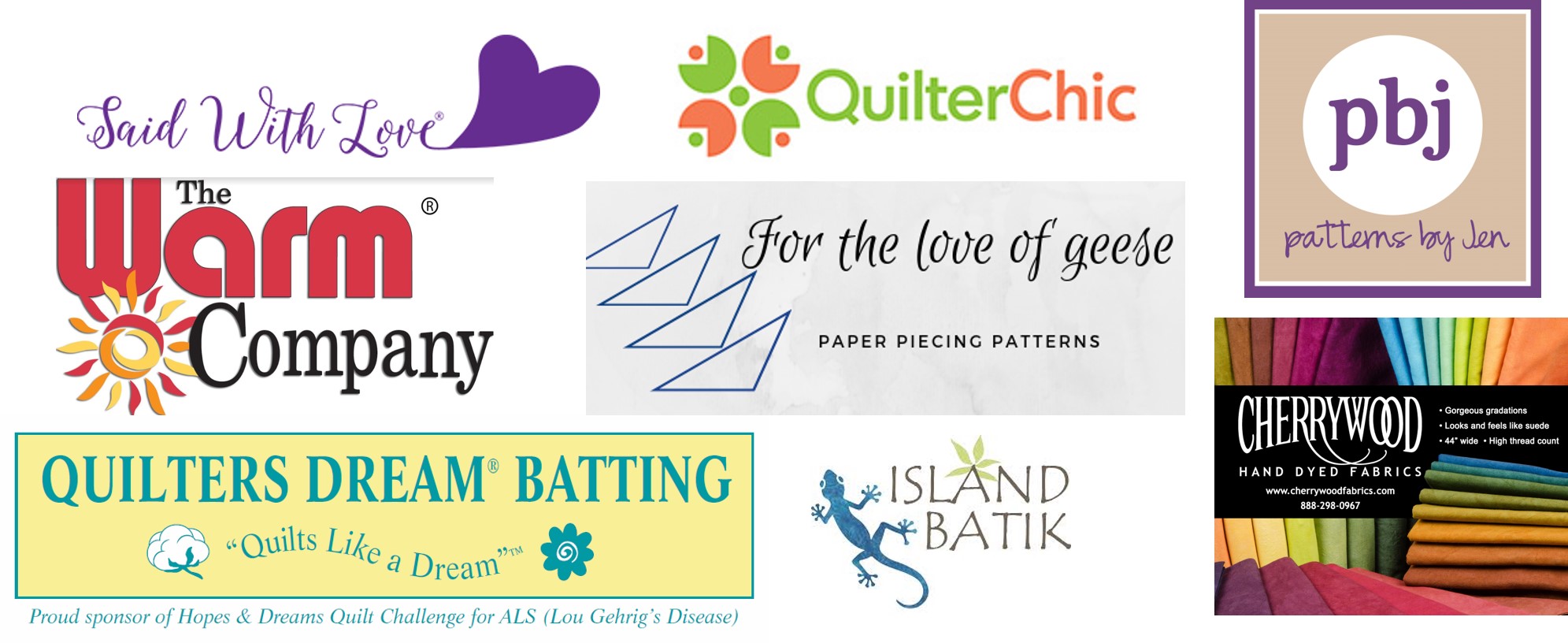 (Visited 1,050 times, 3 visits today)