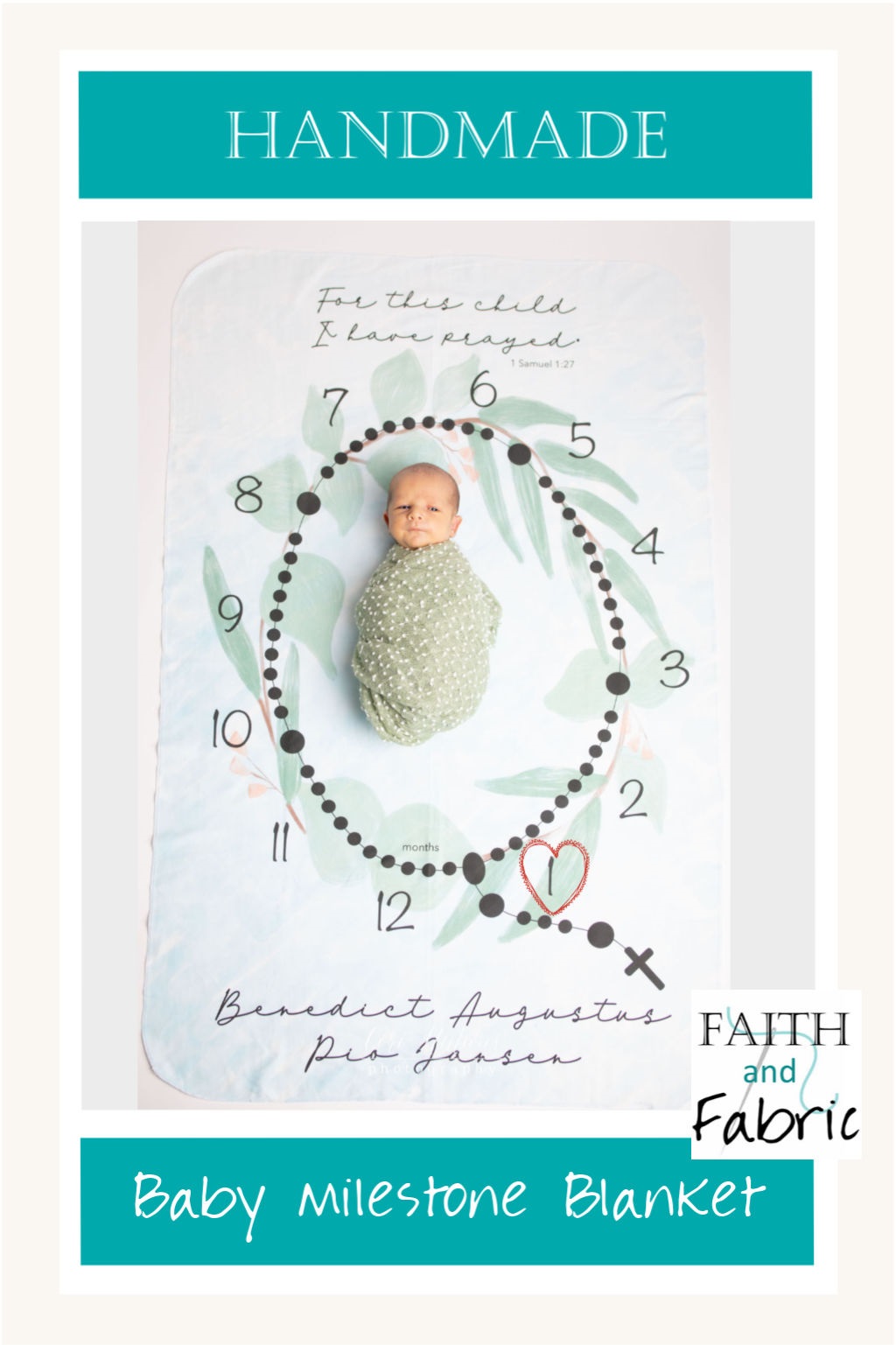 Do you have a new baby, or are you looking for the perfect gift for an expectant mom-to-be? This beautiful, 100% organic cotton milestone baby blanket, is a wonderful way to mark each month that your baby grows – both in size, and in faith! The top of the blanket reads: "For this child I have prayed. 1 Samuel 1:27", and your child's name appears printed at the bottom. A simple rosary creates the perfect place to nestle your little one as you watch them grow!
? ORGANIC COTTON – Made from the best for your baby, this blanket is created from 100% organic cotton, making it non-toxic, so soft, and oh so snuggly! It is gentle on your baby's delicate skin, yet super-durable through endless washes.
? PERSONALIZED & UNIQUE – Each soft blanket comes personalized with your child's name, making it as unique as your little baby. Use your child's favorite lovey or toy to mark their age (in months or years) as they grow. Two versions of the milestone baby blanket, one for boys and one for girls, have been created with love.
? STYLISH & FAITHFUL – These luxurious milestone blankets are a wonderful way to capture growing images of your beautiful baby! Designed with a nature-inspired water color design behind a rosary, you'll be capturing images of your baby as she/he grows in size and in faith each month.
? VERSATILE BABY BLANKET – Use this lovely machine-washable blanket as an extra layer when baby is cold, a swaddle, a nursing cover, a stroller cover, a play mat, and just about any other way you would traditionally use a blanket.


I love seeing the images of your beautiful babies on this milestone blanket!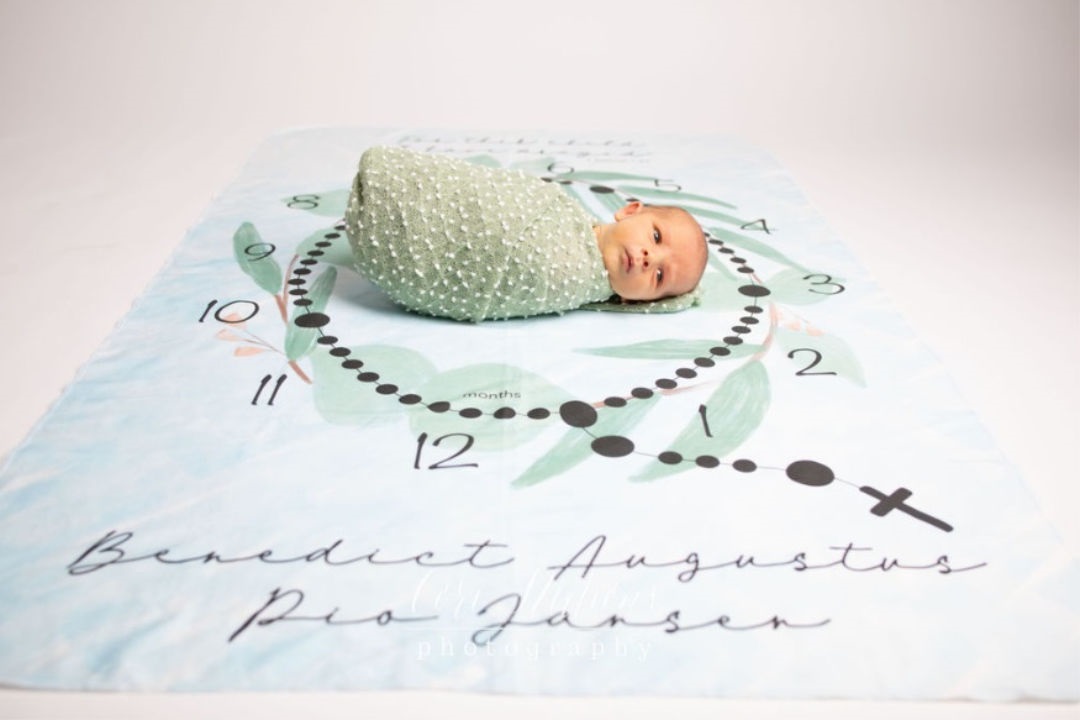 Photo Credit: Cori Nations Photography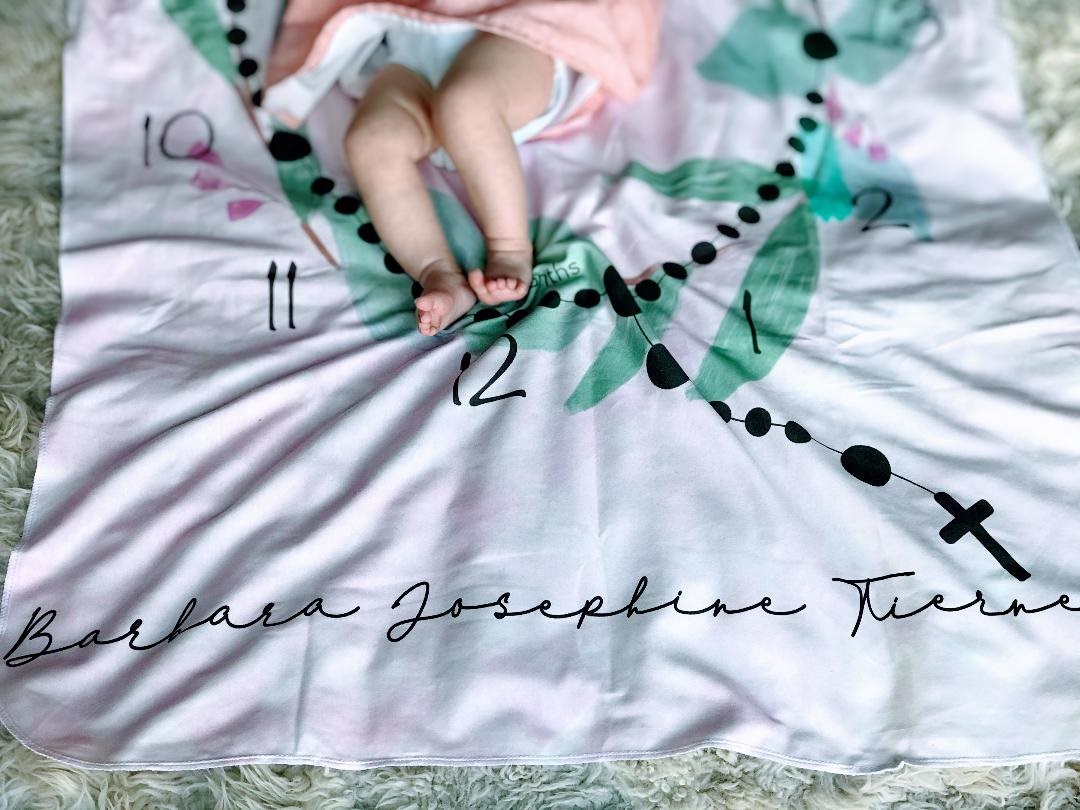 Photo Credit: Catholic All Year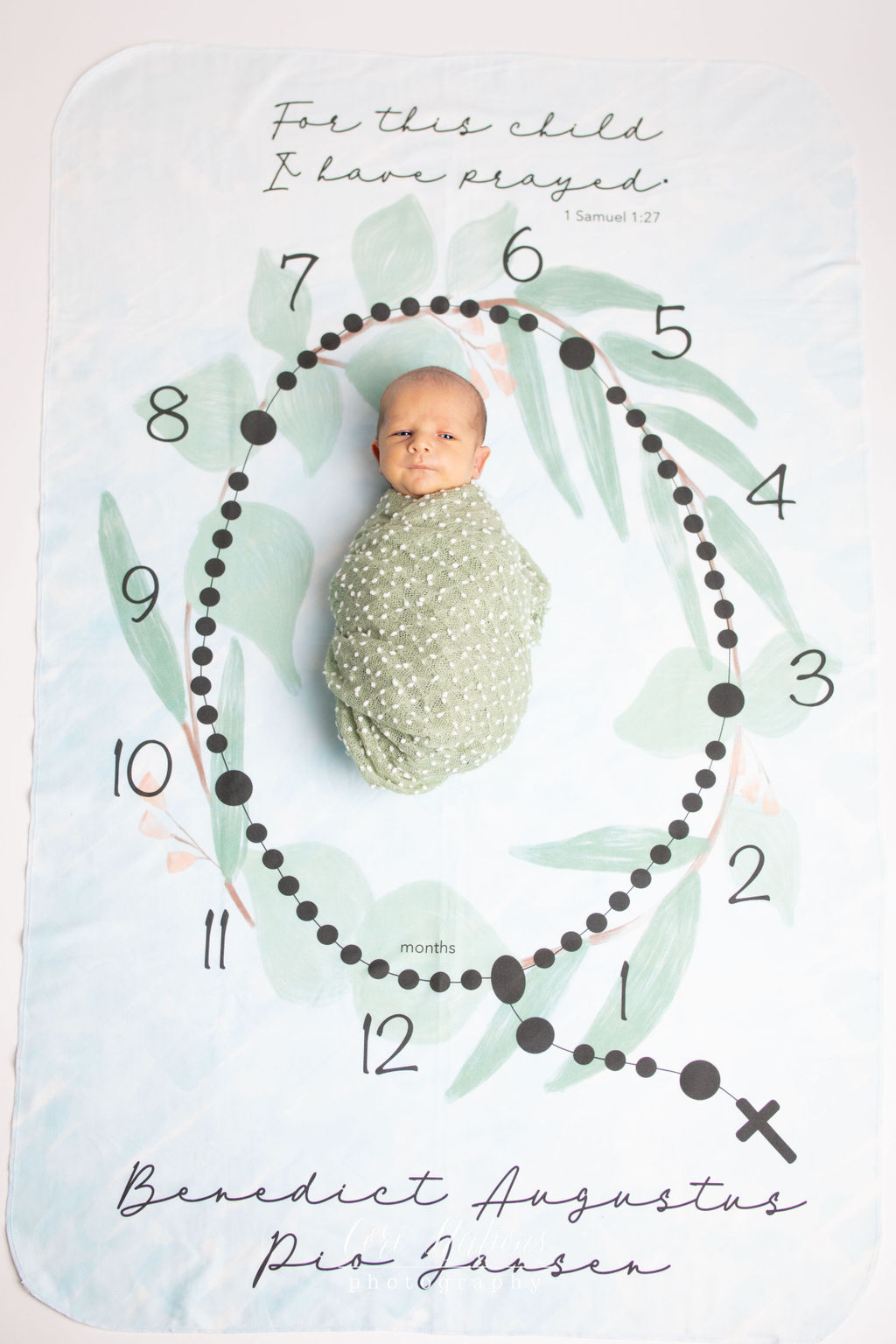 Photo Credit: Cori Nations Photography
Photo Credit: Catholic All Year
(Visited 2,637 times, 6 visits today)