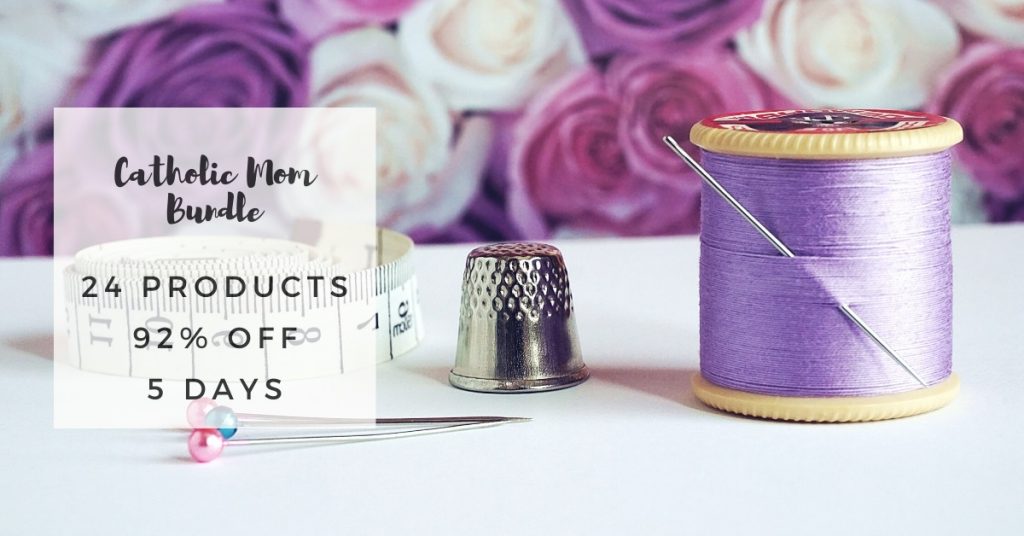 * SALE ENDS FRIDAY, FEBRUARY 14, 2020 *
How did you spend Lent last year? Ours was a bit crazy, as we were still on our cross-country trip. We did what we could, but it wasn't as rich – from a faith perspective – as I would have liked. This year, I've been working to get ahead and am planning what we'll be doing when during the Lenten season, and am already finding a greater sense of peace in not stressing (as much as usual) over the anticipated extra time and effort that planning activities entails.
You see, I found, and am thankful to be part of, the Catholic Mom Bundle. Included in the bundle are 24 amazing items that are already making my upcoming Lenten season one that is less hectic and more Christ-centered.
My favorite part of the bundle is – probably no surprise to you – the printables! I have a picture frame on our living room table that I love swapping out printable images in; I'm so excited to have so many new ones now to include. I'm also planning on completing the "40 Days of Loving Your Husband"…I don't know about you, but when life gets busy for my family, the focus on my marriage is the first to slide and we become the proverbial "two ships passing in the night". How about you?
Here's a sneak peek into what's inside the bundle and how it can help *you* this Lent:
Keep a visual reminder of the Lenten season with Lent digital prints from Saongjai
Nurture your marriage with "40 Days of Loving Your Husband" from Surprised By Marriage
Lead your children in a simple scripture study with "Jesus Tree Family Lent Devotion" by Elizabeth Clare
Listen to the stirrings of the Holy Spirit with "Lent 2020 Quote Journal" by Lindsay Schlegel
Create works of beauty with "Lent Activities for Families" from Faith and Fabric
Enjoy hands-on homeschool activities like "Lent Lapbook and Easter Bingo" by Sara J Creations
Show your children love with "Letters of Love: A Lenten Meditation for Differently-Wired Families" from Not So Formulaic
Explore the corporal and spiritual works of mercy with Mentors of Mercy from Arma Dei
Make sacrifices as a family with "Mission: Family Lent Edition" by Heidi Indahl
Follow the footsteps of Jesus with "Stations of the Cross Activity Bundle" from The Kennedy Adventures
Study the symbols of Lent with "Stations of the Cross Memory Game & Lenten Bingo" by Catholic Paper Goods
Spend a few minutes on your own faith with "Walking Holy Week with Jesus Prayer Journal" by To Jesus, Sincerely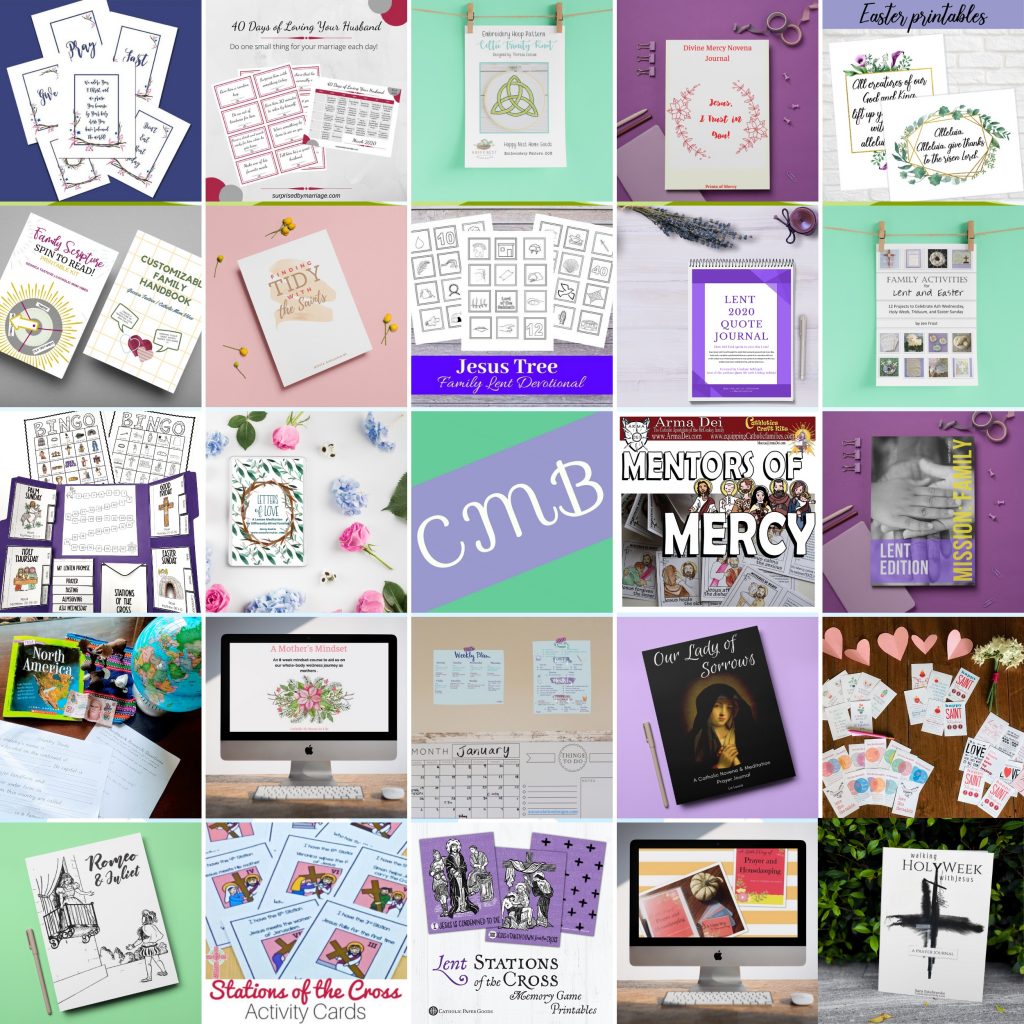 Pretty amazing, isn't? The bundle itself is 92% off…so you're literally saving a fortune on all these goodies. Included in this bundle, from me, you'll find our Lenten activities book – and, if you purchase this bundle through my link, you'll be able to pick out any quilt pattern from our shop FREE as a thank you.  The sale ends on Friday, February 14th (happy early St. Valentine's Day, btw!).
Wishing you and your family a Lenten season full of blessings!
(Visited 857 times, 1 visits today)