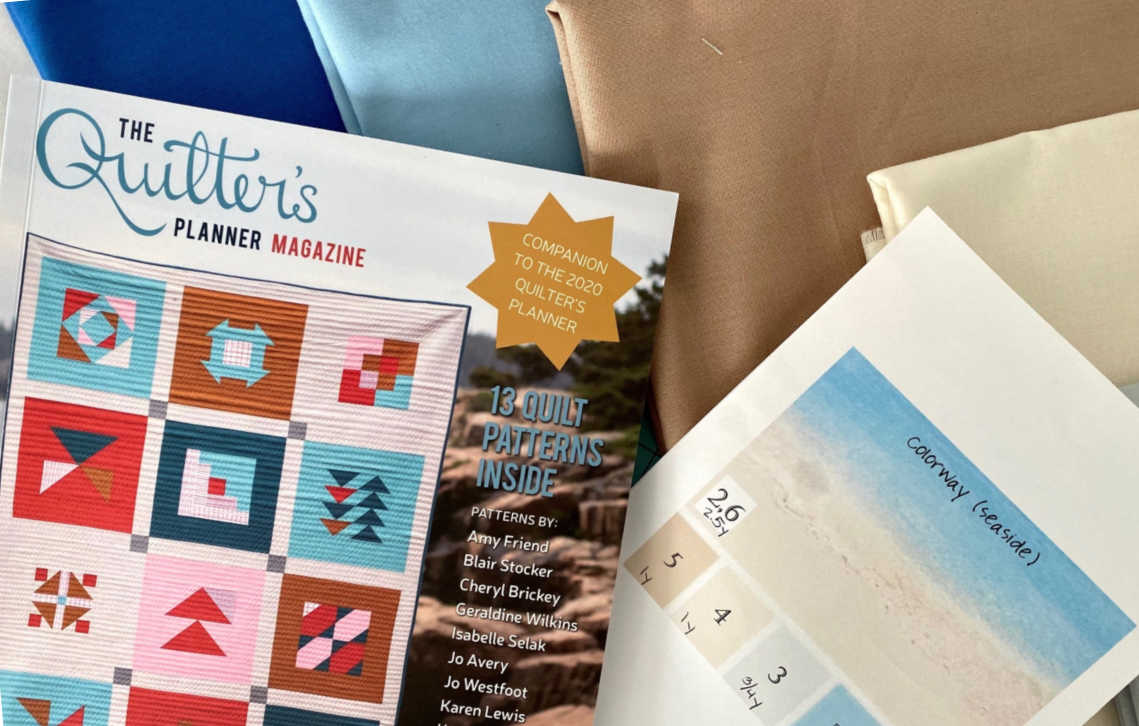 Can you believe it's time for another year? That means another quilt with The Quilter's Planner. My favorite thing about TQP is the wonderful year-long sew-along they host; with just one block per month, it's a sew-along that even I can keep up with!
The quilt we'll be making this year is designed by the talented Karen Lewis of Karen Lewis Textiles. Her quilt is a modern sampler quilt with a fun play on negative space. The non-traditional blocks are almost playful with the way Karen organized the colors, and the gentle mix of solids and prints makes many of the designs really pop! (Fun tip: Karen also designed the cover of this year's planner, and it's just lovely.)
In years past, I've used my stash or matched the colors in the quilt. They always turned out lovely, but this year I wanted to do something different. So, I'm going to go less color than the sample and more coastal…though, for those that know me or have seen my house, that should come as no surprise. In selecting fabrics, I wanted to stay true to the tones that Karen selected in the design of her quilt. Not only is her design flattering, but the overall effect of the quilt is one I want to capture even though it will be done in different tones.
Karen offered two different colorways for her quilt – one with eight colors, and one with six. I chose the six colorway design, which is why some of the colors overlap (1,8 and 2,6).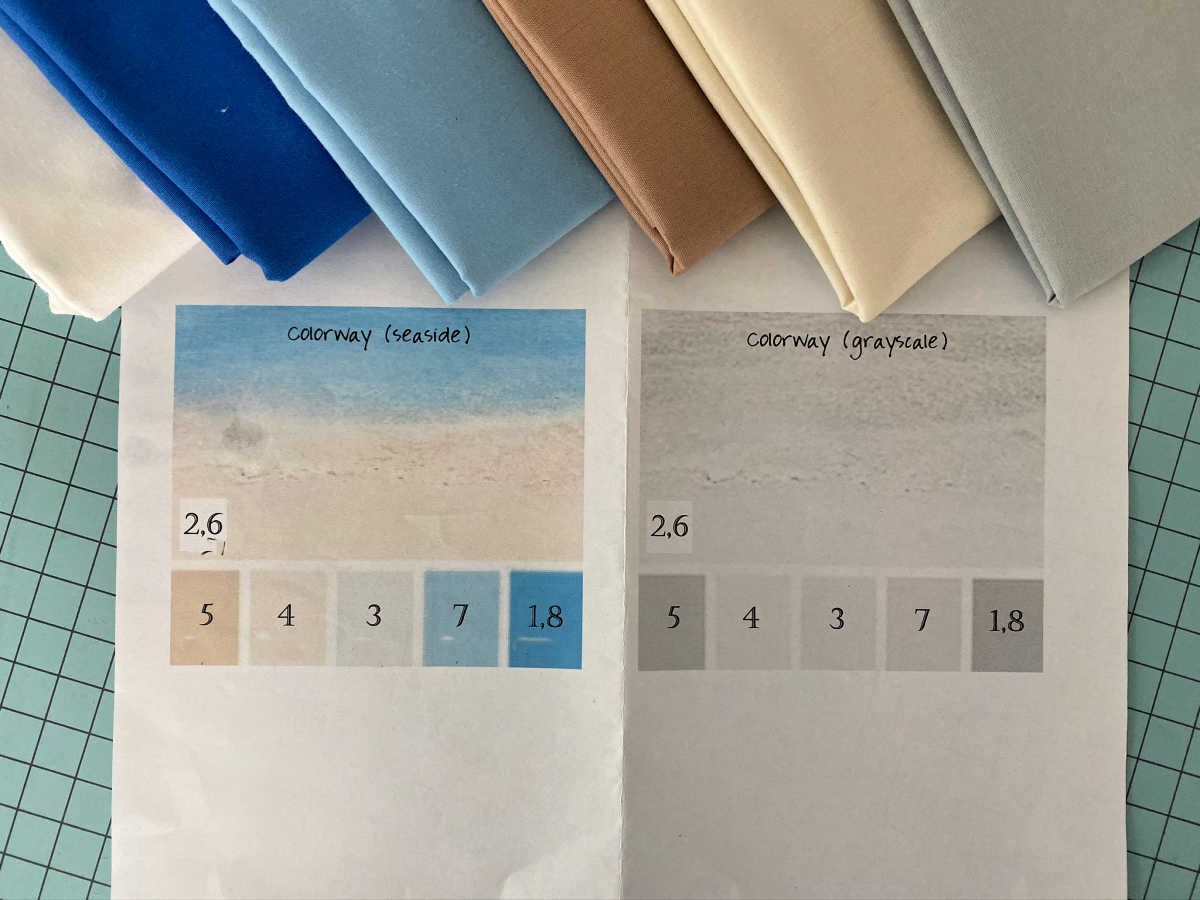 To best match her vision, albeit it with a different color scheme, I:
first took a photograph of her quilt in black and white (I'd share the image with you, but you need to buy the book 🙂 )
graded the value from lightest fabric to darkest fabric using a 1-8 numbering system
found a color scheme I wanted to use (Design Seeds are my favorite)
took a photo of the color scheme I selected in black and white
graded these values from lightest to darkest using a 1-8 numbering system
matched the eight tones in Karen's quilt (from lightest to darkest) to the eight tones in my quilt (from lightest to darkest)
purchased Kona Solids in amounts coordinating to the values
I admit, I'm really excited to see how this quilt turns out! Have you picked your fabrics and colorways out yet? What have you decided to do?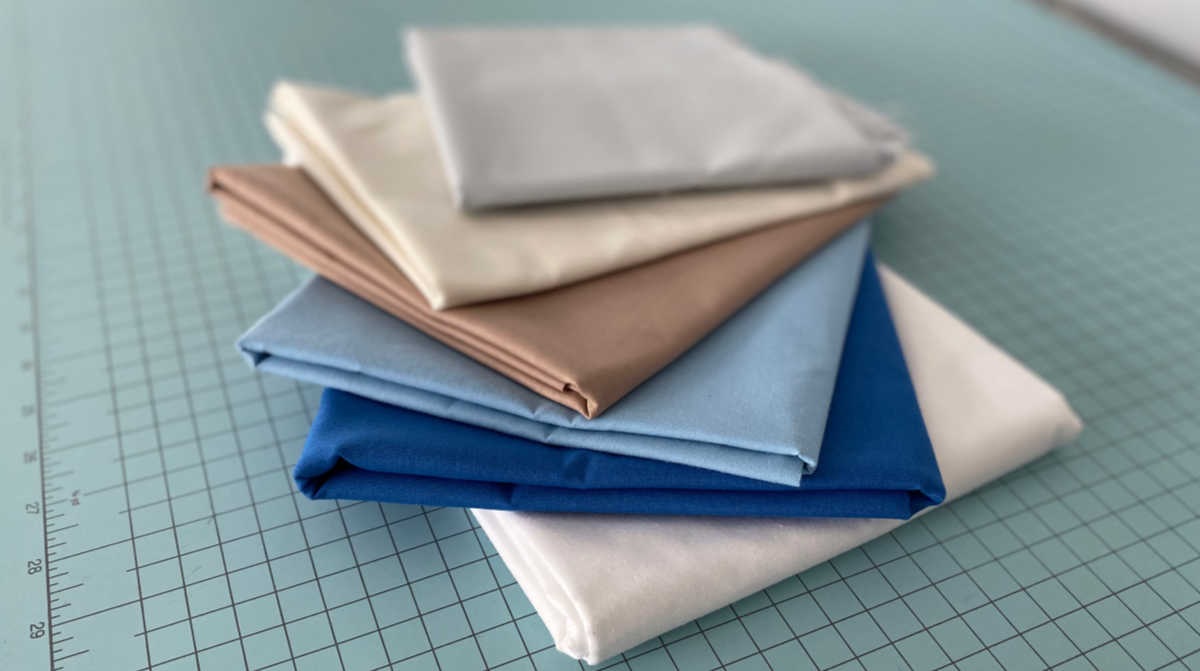 (Visited 580 times, 1 visits today)