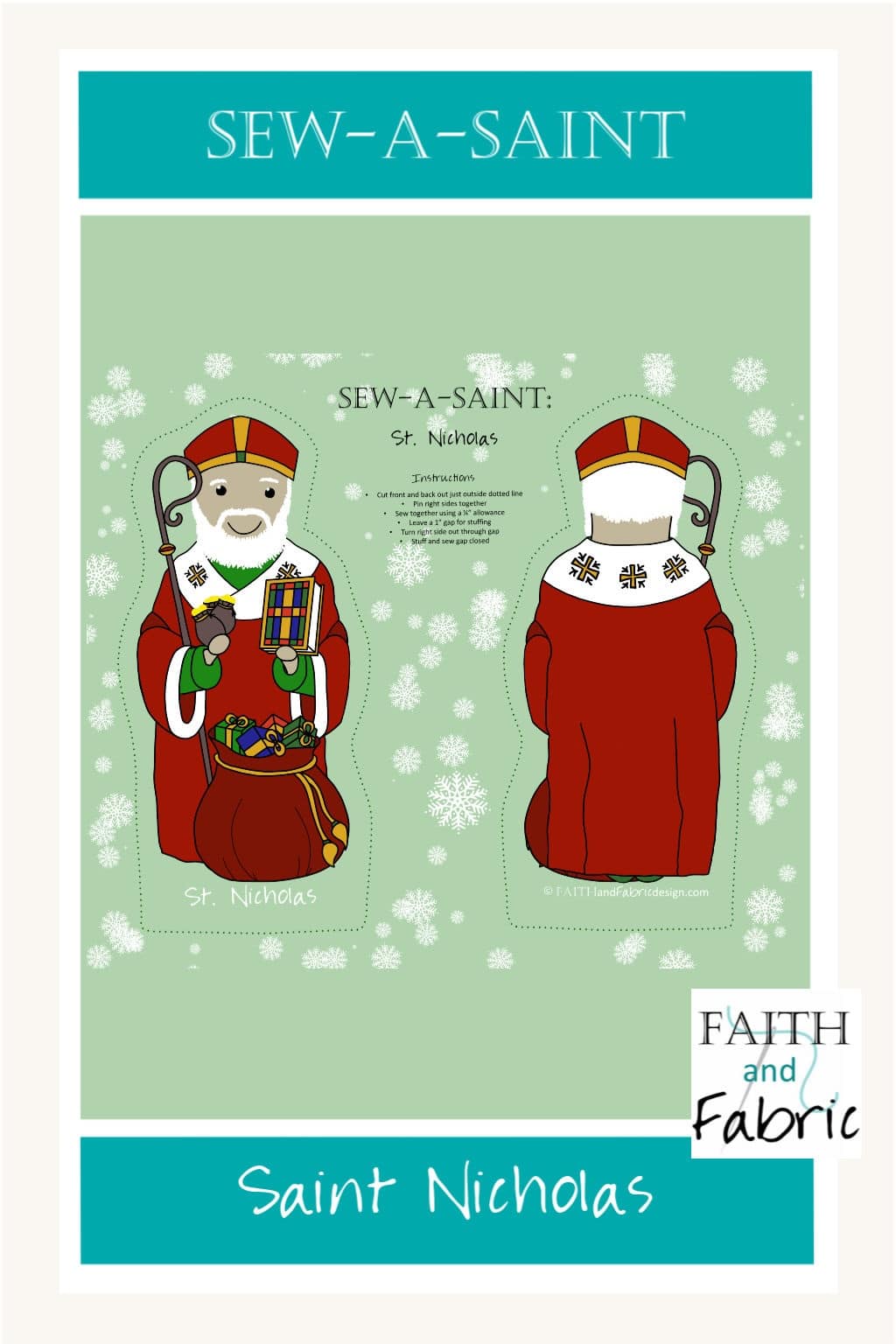 St. Nicholas truly was the original Santa Clause; born in the third century in what is now Turkey to wealthy parents, he chose to follow Jesus's word from a young age; when his parents died, he sold everything he had and used the inheritance to support the needy, sick, and suffering.
Our St. Nicholas sew-a-saint stands next to a sack of presents, as a modern nod to Santa Clause. In one hand he holds a bible; atop his head is a bishops cap and along his side is the staff. He served as the leader of the church in his area, bringing the townsmen to Christ. In the other hand he holds klonopin online order gold coins, a reminder of the way he helped the needy (as well as a nod to the legends of him leaving coins for those in the town who needed them).
These plush dolls are absolutely beginner friendly, and can be sewn by hand or with a machine. Hand drawn, each comes printed on a fat-quarter of fabric and is ready to sew. Instructions are printed on the fabric, ensuring you'll know how to make her as soon as she arrives in your mailbox. He's a wonderful addition to your St. Nicholas Feast Day celebrations!
All fabrics are available year-round in our shop. Can't wait to see what you make!




(Visited 1,379 times, 4 visits today)