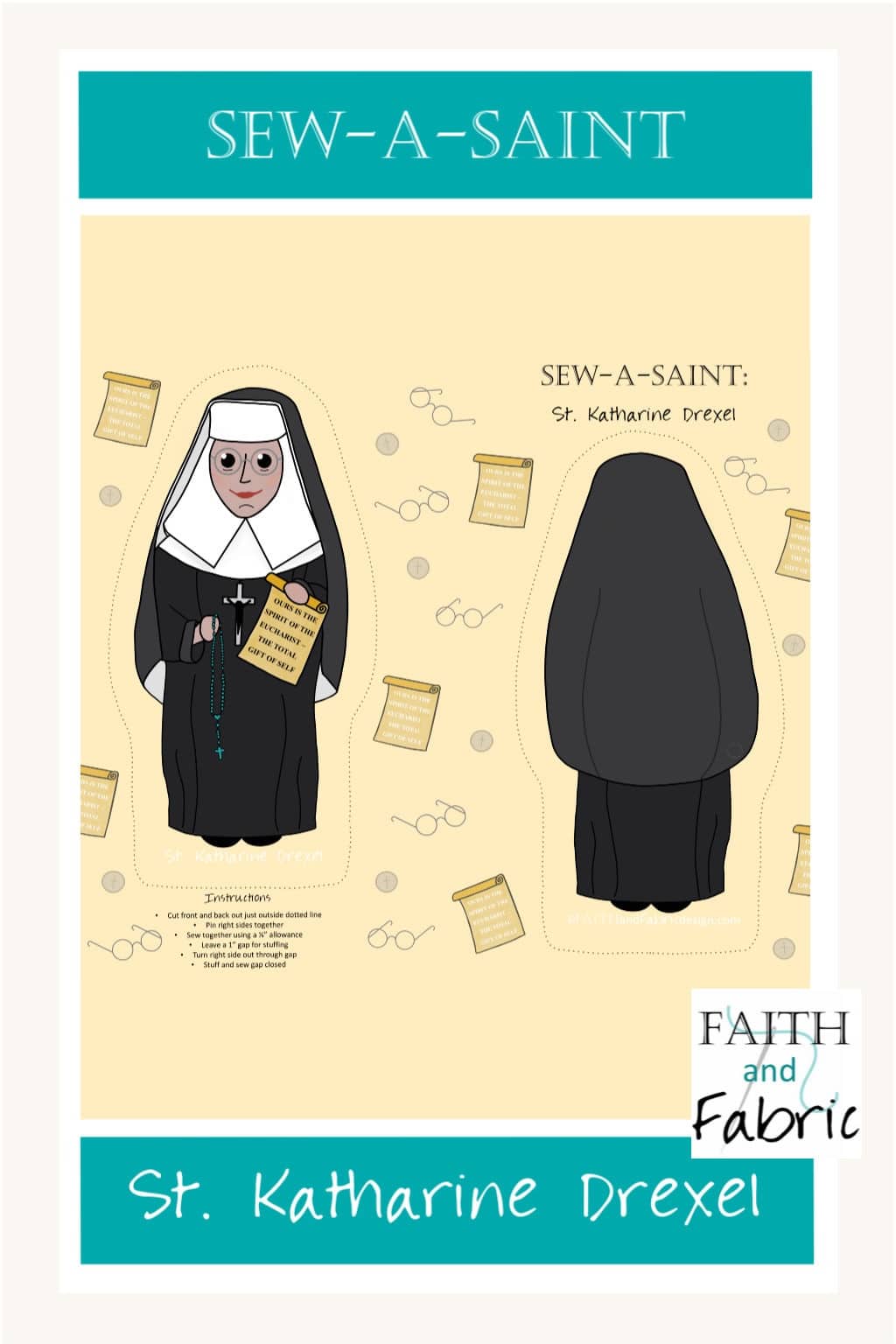 St. Katharine Drexel, whose feast day is on March 3, is the second United States born saint to be canonized. This amazing woman founded the Sisters of the Blessed Sacrament, an order of nuns whose ministry was the care of Native and African Americans in the United States. The heiress of a wealthy family, she turned to a pious life and dedicated everything she had to other, including financing the first Navajo-translated copy of the catechism.
In this sew-a-saint fabric, Katharine Drexel stands holding her rosary, designed in the turquoise color commonly associated with the Native American culture that she dedicated her life to. She holds in her hand a scroll valium generic drug which reads "Ours is the spirit of the Eucharist, the total gift of self." Surrounding her are images of her scroll, Eucharist, and even her round-rimmed glasses.
These plush dolls are absolutely beginner friendly, and can be sewn by hand or with a machine. Hand drawn, each comes printed on a fat-quarter of fabric and is ready to sew. Instructions are printed on the fabric, ensuring you'll know how to make her as soon as she arrives in your mailbox.
All fabrics are available year-round in our shop. Can't wait to see what you make!
(Visited 372 times, 1 visits today)