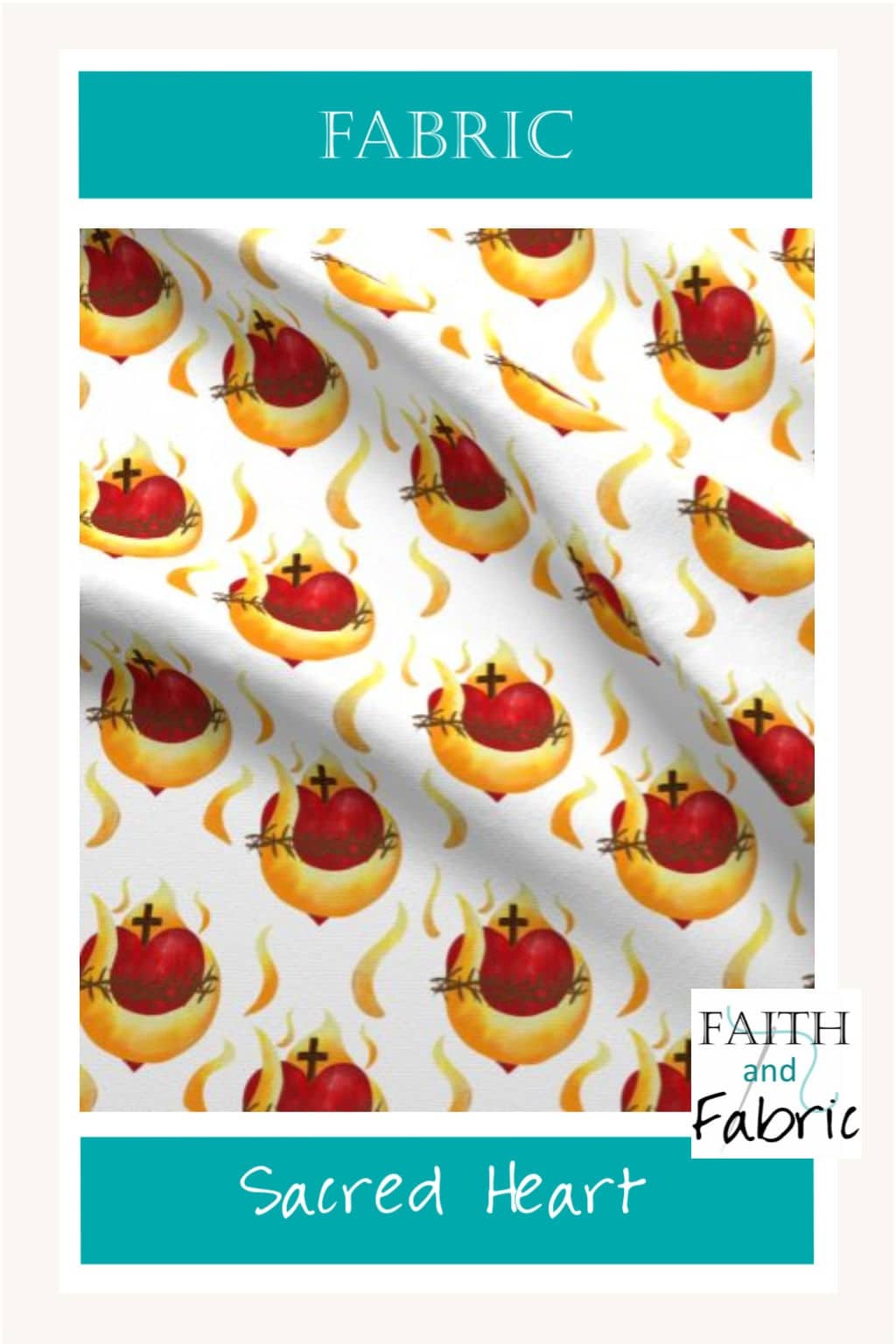 It's been a few years now that I've been designing quilt patterns, and one of my favorite things to do is – once the pattern is done and quilt ready to make – to wander around a quilt shop, looking and admiring all the lovely fabrics. The colors, the textures, the prints…so so beautiful
When making novelty mini-quilts – those like table runners and smaller blankets – I love choosing bold and bright prints. Mermaids, perhaps, or sea horses. For Christmas, I love choosing fabrics that display the Holy Family and the Star of Bethlehem.
It's always been in the back of my mind how fun it would be to actually make my own fabrics with prints that were perfect either on their own or as part of a themed pattern. In making my Sacred Heart quilt pattern, I couldn't help but wish I could find a Sacred Heart fabric for the back and for pieces of the border. So, when it came time to try my hand at making a fabric print, this was a natural first one for me to try out!
I'm so excited to share our first fabric here at Faith and Fabric! This repeating pattern print was created in two different sizes, and is printed on a lovely cotton fabric. The main image, the sacred heart, is wrapped in a flame as the crown of thorns and holy cross contrast in brown.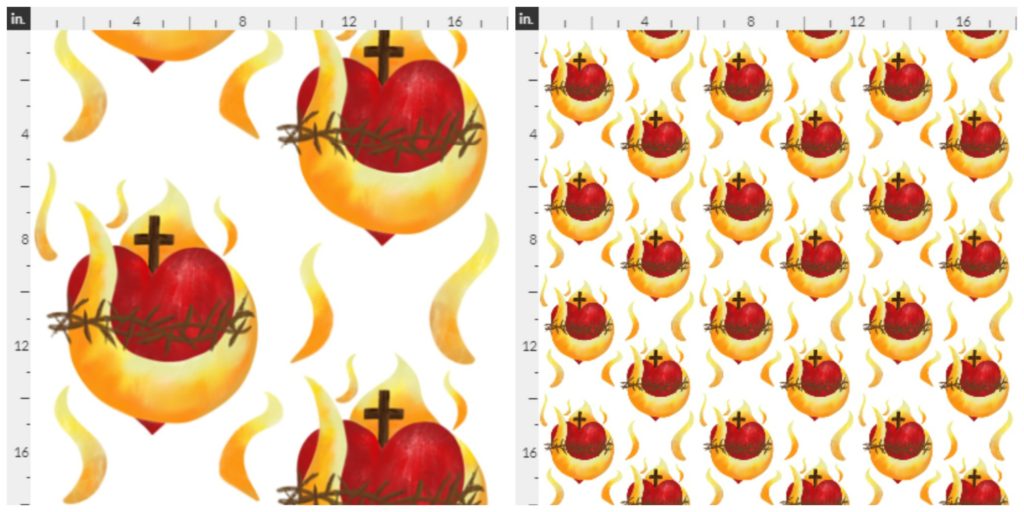 All fabrics are available year-round in our shop. I have so many fun fabrics in the works, and can't wait to share them with you!




(Visited 908 times, 1 visits today)