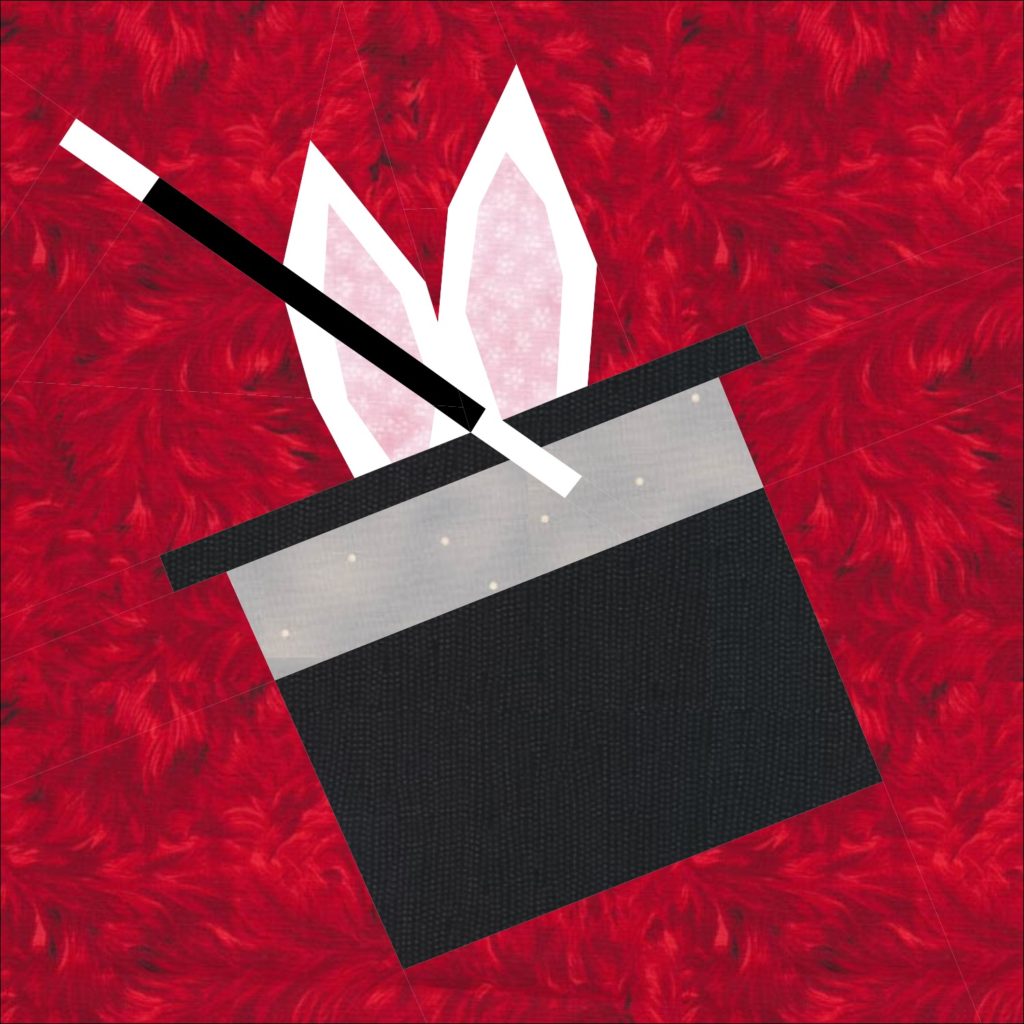 Share some magic with the world around you! The show has started, and the magician, with a twirl of his wand, is pulling a rabbit from his hat. The audience cheers, as will anyone you share this fun block with! This adorable magic paper pieced block finishes at a standard 12"x12" size, making it a wonderful addition to any quilt.
This quilt block is part of our #everydayquiltblocks series – blocks designed to capture those special moments in our everyday lives. Each block is priced at an ultra affordable rate, making each pattern perfect to mix and match with others in the series.
This pattern comes not only with the paper piecing templates, but with detailed graphic images to assist you as you put together your block step by step. It also contains a coloring page, so you can test out color ideas before cutting into your fabrics!
———————————
This pattern was designed by me, Jen Frost, and is copyrighted 2018-present. All rights reserved. It is illegal to distribute this pattern electronically or in hard copy or sell without my permission.
(Visited 170 times, 1 visits today)
);