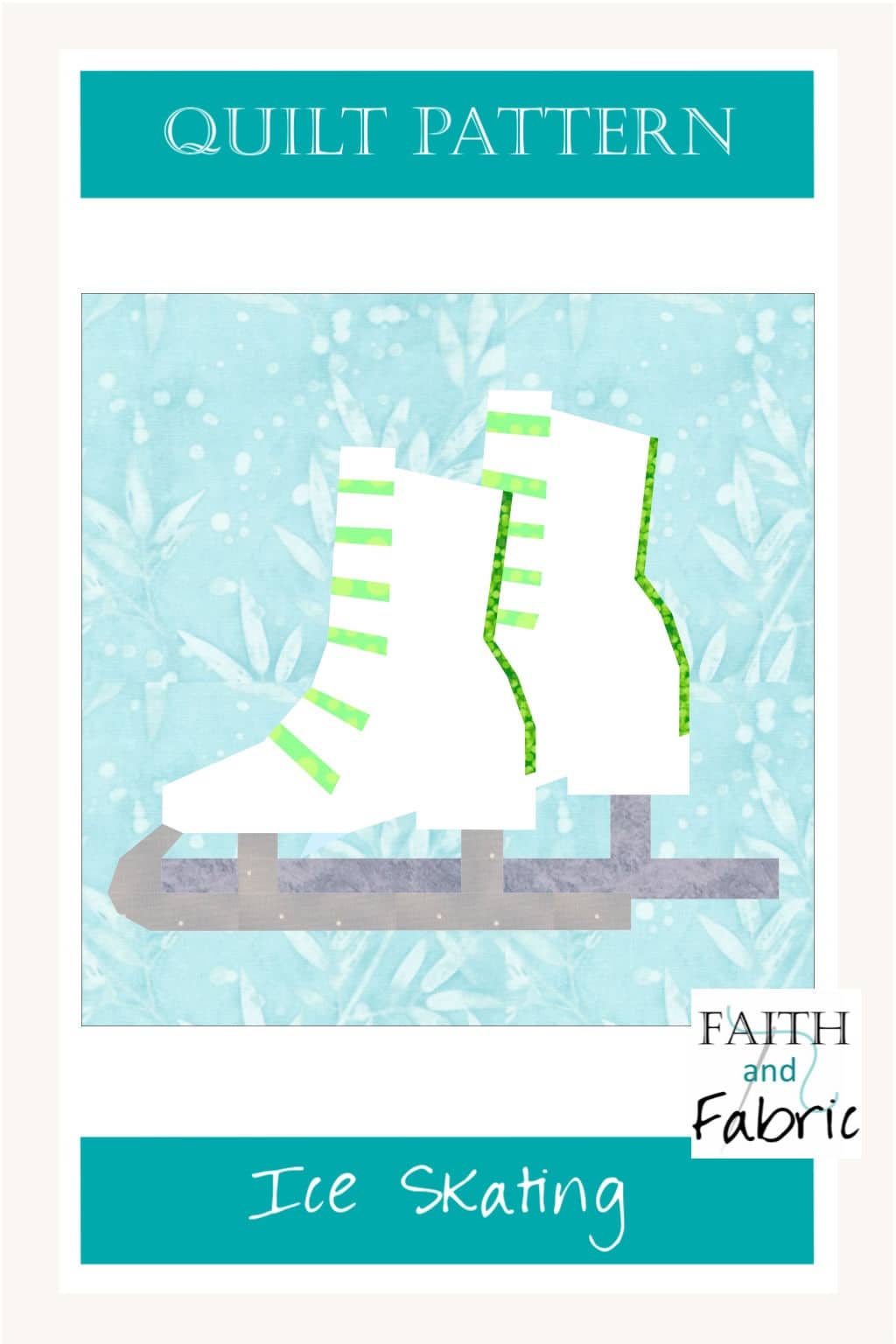 Celebrate the winter weather with a night out ice skating! These ice skates remind us of the beautiful days spent skating with friends. Whether you opt for white skates with pink laces, or black hockey skates with white laces, the possibilities in creating custom ice skates for the ice skaters in your life are endless!
Each block finishes at 12″ x 12″. This pattern comes not only with the paper piecing templates, but with detailed graphic images to assist you as you put together your block step by step. It also contains a coloring page, so you can test out color ideas before cutting into your fabrics!




This pattern was designed by me, Jen Frost, and is copyrighted 2018-present. All rights reserved. It is illegal to distribute this pattern electronically or in hard copy or sell without my permission.
(Visited 387 times, 4 visits today)