It's time for the Annual Blogger's Quilt Festival! So excited to join in again this year. Last year, it was slightly different, as there was voting. This year, it's "back to basics" – which means we just get to look at and oggle over every quilt entered. They're all so lovely!
My entry into the festival is my Mary and Jesus quilt…but I bet you already figured that out, didn't you? It's my favorite quilt that I've made this year! I absolutely loved designing this from concept through final quilt, and seeing how it turned into something *real*.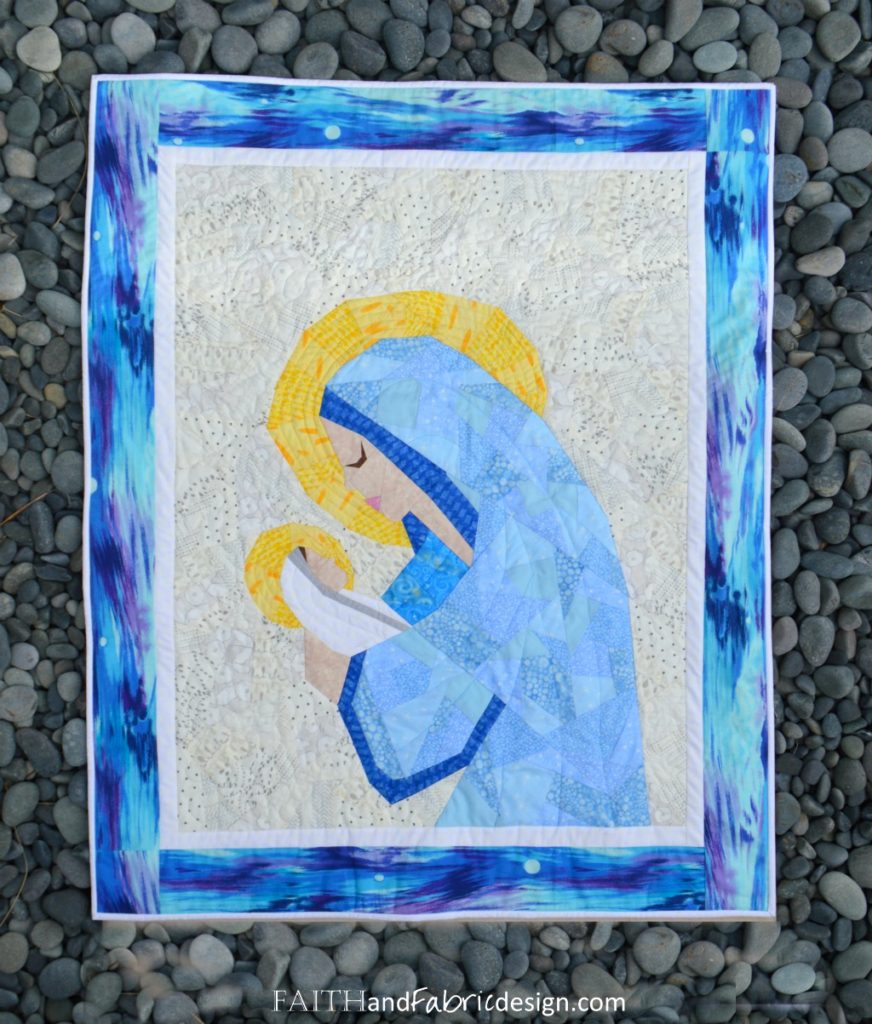 In designing the quilt, I wanted that beautiful moment of a mother gazing down at her child…perhaps, even for the first time. The baby is sound asleep, snuggled into his mother's arms. Mom looks down, and – eyes closed – offers a prayer of thanks for this beautiful little blessing.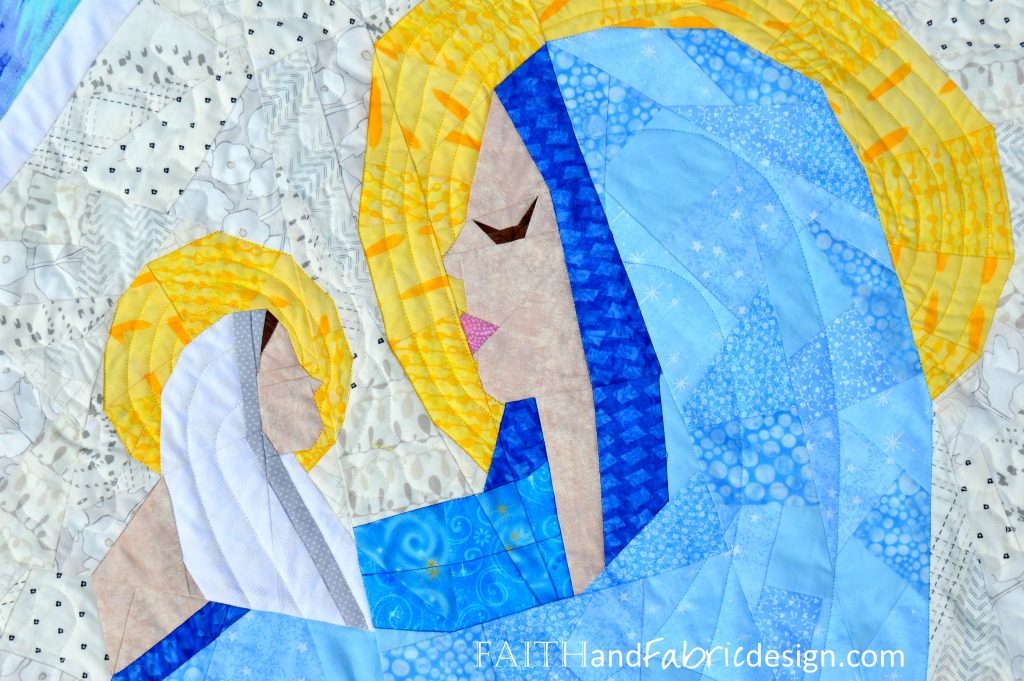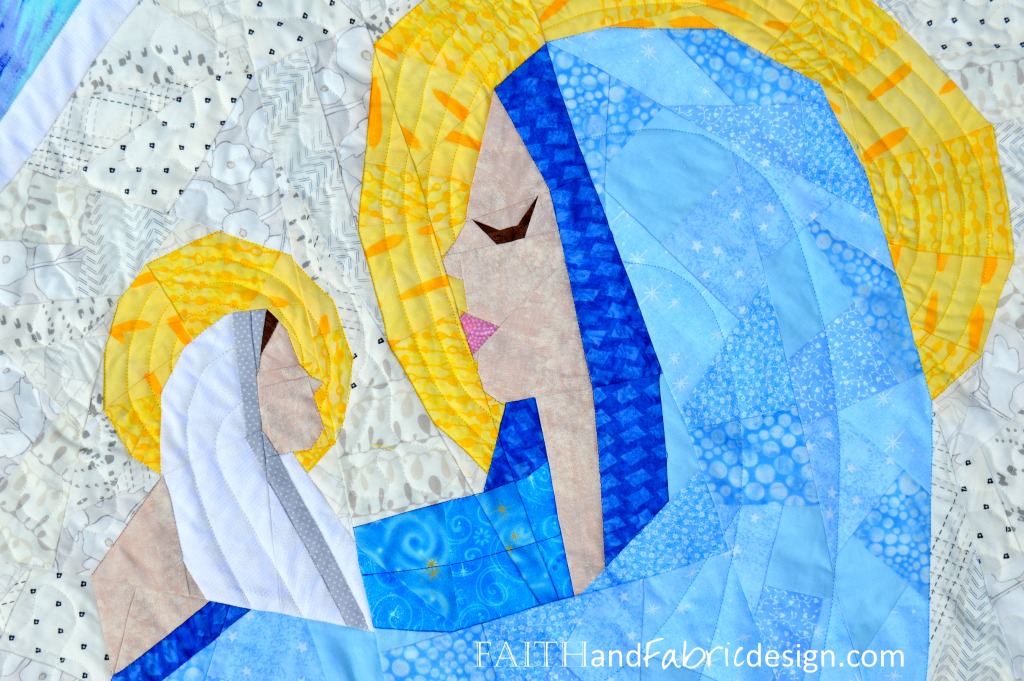 Thank you for stopping by from the festival and learning a bit more about my quilt!
(Visited 213 times, 1 visits today)