So excited to share this new quilt pattern! This beautiful paper pieced quilt shows Mary and Jesus, lovingly holding her newborn son. The love between a mother and son is quietly captured in the design, as she gazes down at her sleeping infant.
In designing this quilt, I wanted to share those early tender moments after a mother snuggles with her newborn child. Mary's arms circle around her child, protecting him and holding him close. She gazes down at him, and appears to be quietly offering a prayer of thanks for this small blessing. As a mom, I remember this moment when I held my son for the first time, completely in love with this tiny new human being.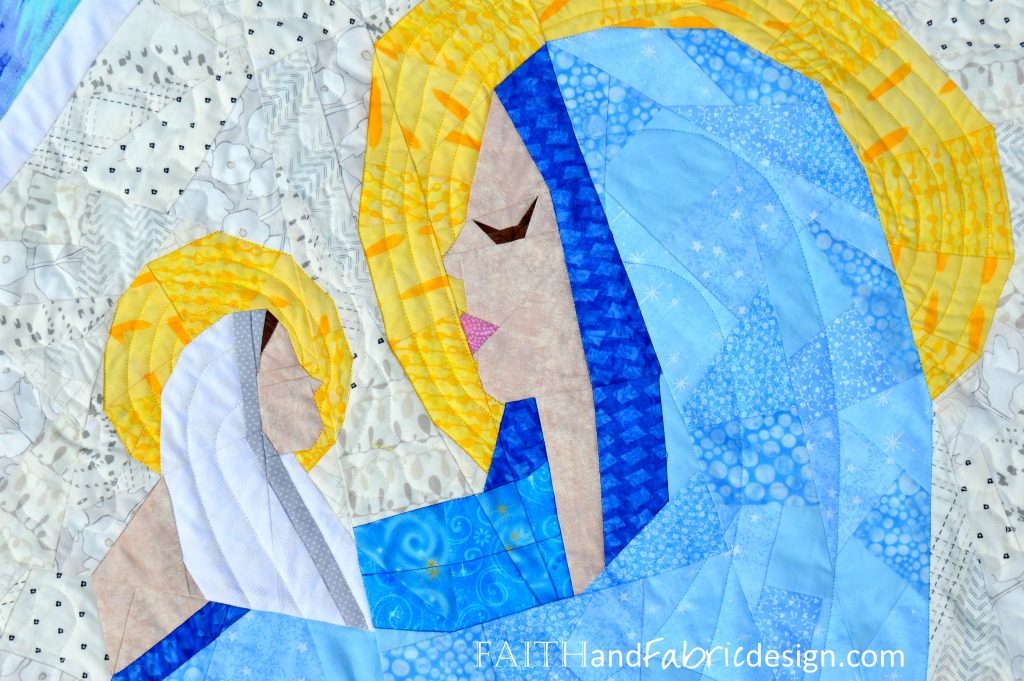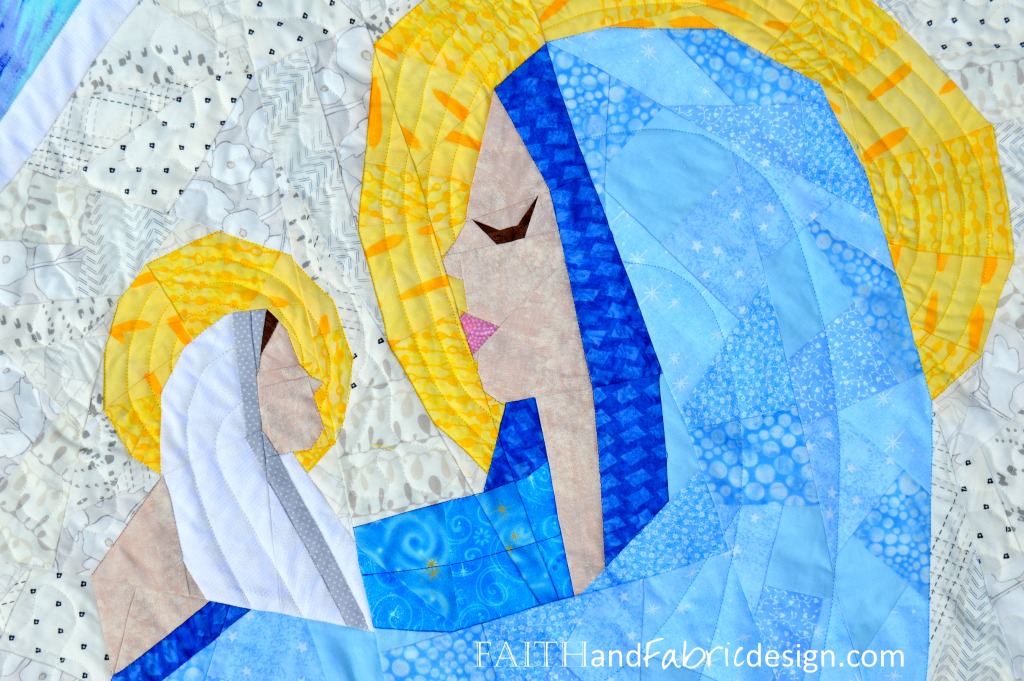 When it came to quilting, I followed the fabric lines that the robes and cloth both Mary and Jesus would be wearing; this subtle quilting creates movement and adds buy clonazepam detail to each. The bright yellow behind their heads was quilted in circles, radiating from the center – and the texture it adds is perfect! To keep the focus on the images, I quilted random squiggles in the background, helping it to stay (and further fade) away.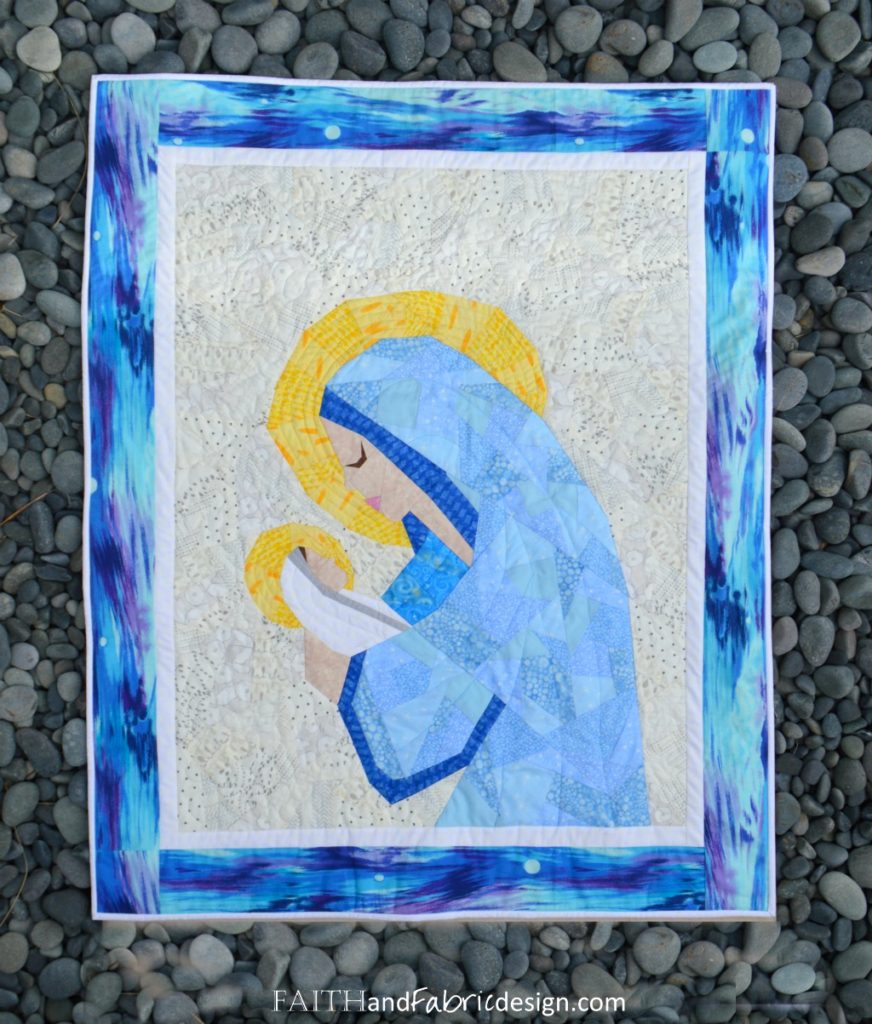 The paper pieced design finishes at 24″ x 36″, making a large lap-sized quilt. Borders and sashing can be added to enhance the design, and printing the pattern at a larger (or smaller) scale give you limitless flexibility in making the design exactly the size you want.






The Mary and Jesus quilt pattern has been made by some wonderful pattern testers! If you make this pattern, be sure to send me a photo and I'll add it to this page.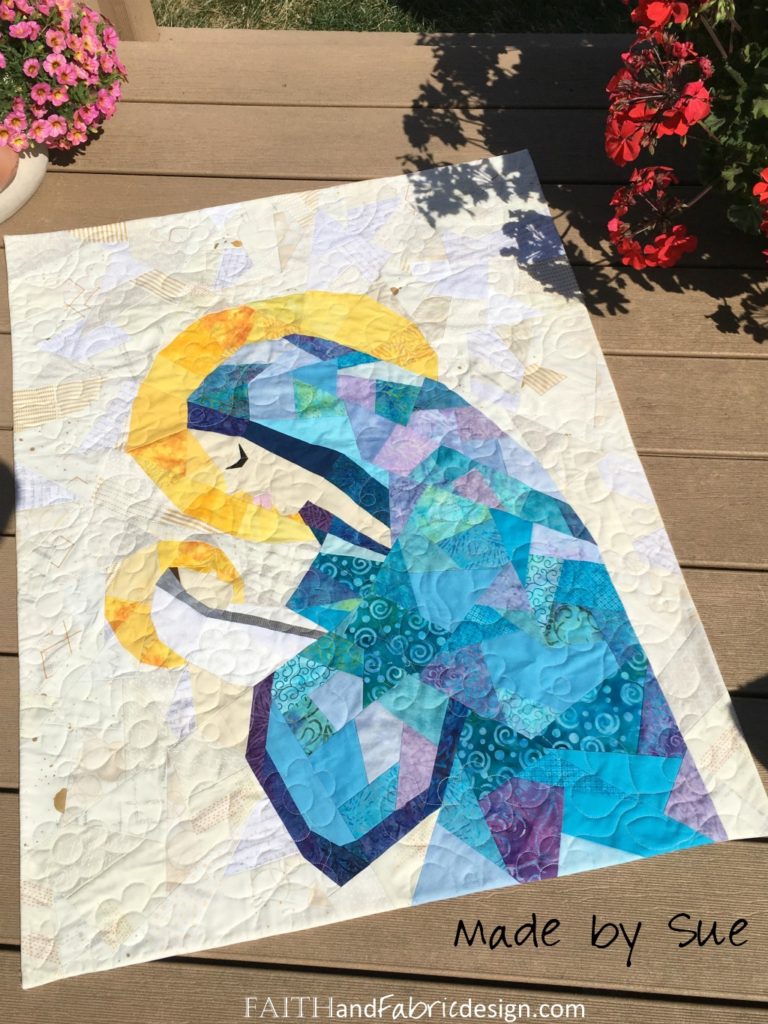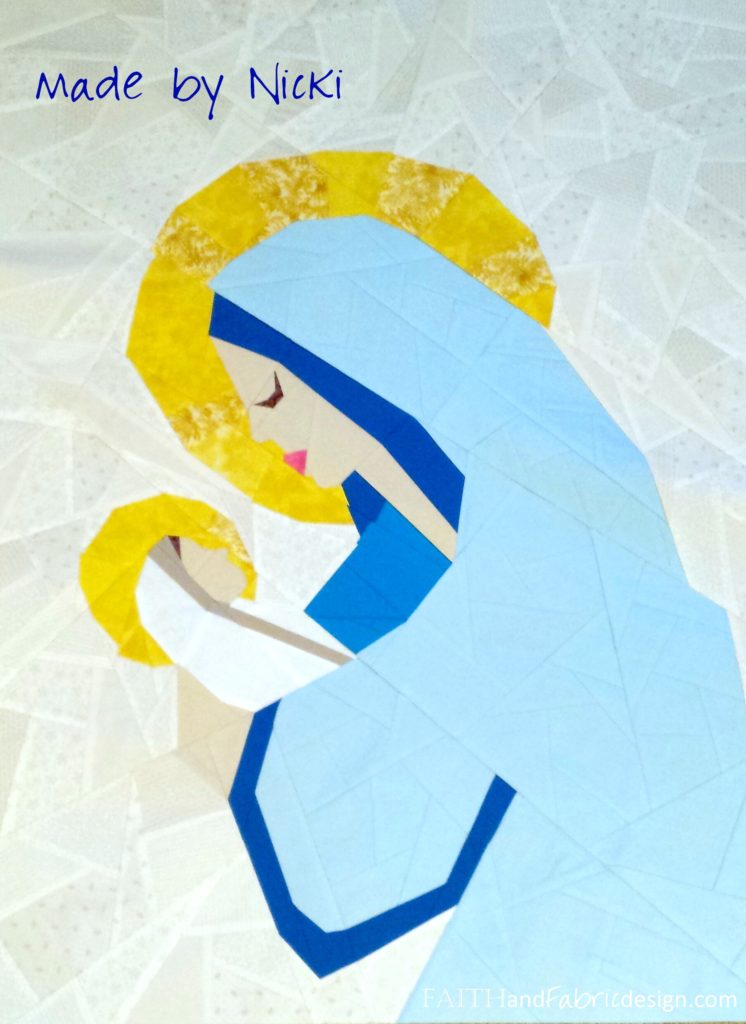 (Visited 4,970 times, 10 visits today)