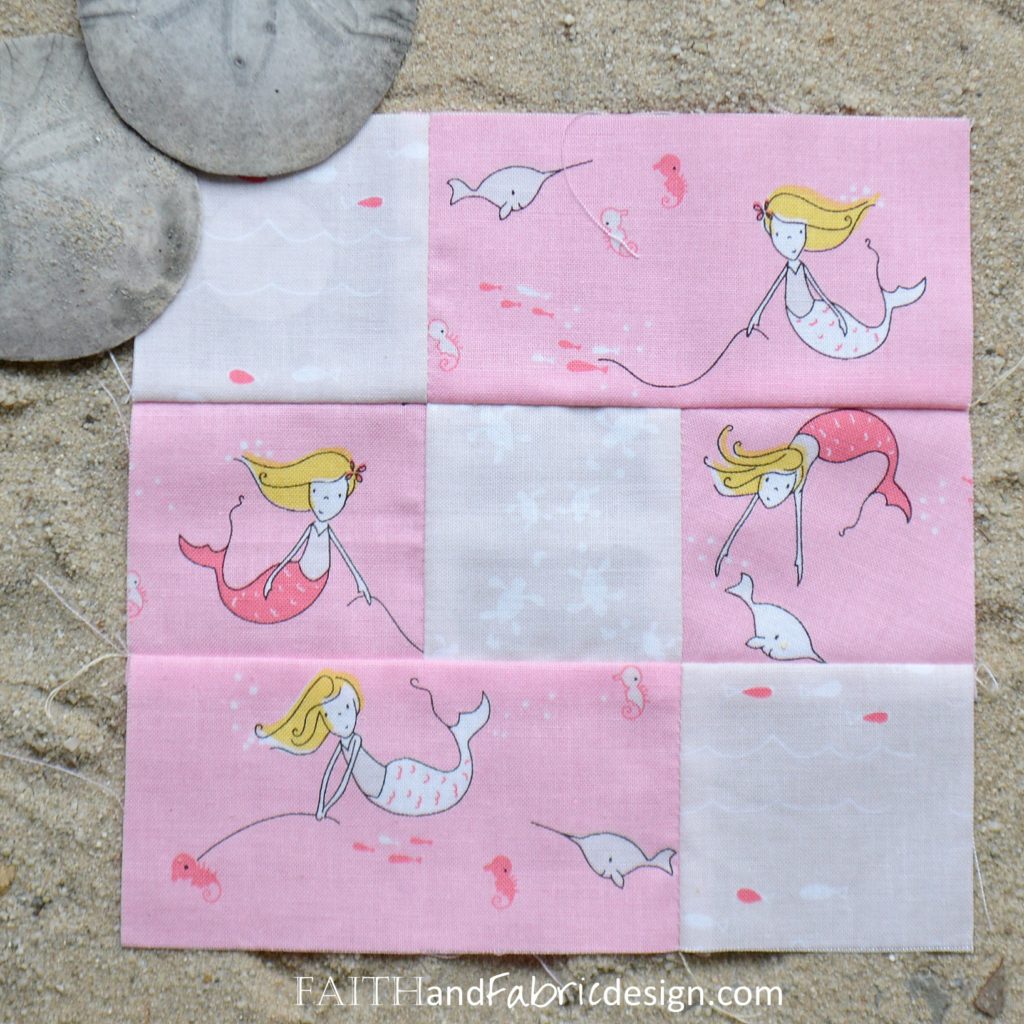 Fabrics Used: Riley Blake

This block may be called patience, but it sure didn't take patience to complete it! This was a fussy dream to cut, as the nice wide blocks gave me lots of room to play. I chose a theme of just two primary colors – pink and tan. That's one of the things I love about this fabric – the subtle run of colors through each fabric is lovely! The four mermaids are having such fun with their fish and seahorse pets in their underwater world.
Here are the completed blocks in the Under the Sea for Me Quilt. I hope they inspire you as you make yours!
Are you on Instagram? Let's connect. Happy quilting!

Just for fun, this post links up at some of these great Catholic and quilting sites!
(Visited 112 times, 1 visits today)