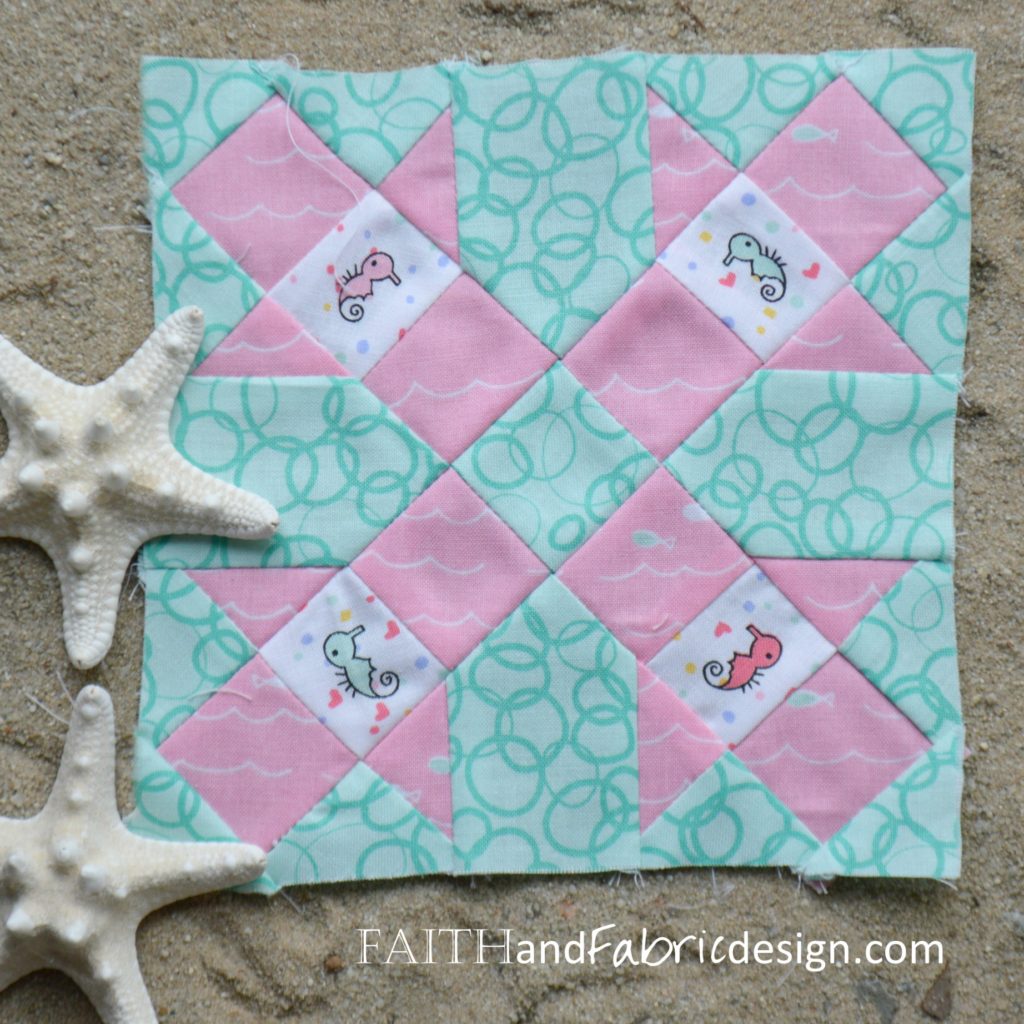 Block Completed: 12/1/16
Fabrics Used: Riley Blake, unknown scraps

Catching up on a December block that I haven't had the chance to share yet! Openly admitting that sharing updates on Instagram has been taking precedent lately…it's just so easy and fun 🙂
Sharing a new block today; it's seahorse love! For this block, I offset two pink and two green seahorses, all looking in towards the center as if part of a conversation. I set the lighter pink on top and the darker on the bottom; it just seemed more balanced that way. Speaking of balance…if you look closely at the pink wave blocks, you'll notice that a few got swapped. I was sewing with my little man, and we kept knocking pieces over as we sewed together; it's tough to sew with a little person in your lap! It's also lovely…and I'll take swapped pieces anytime.
Click here to see all the blocks that have been completed so far. Also – are you on Instagram? Let's connect!

Just for fun, this post links up at some of these great Catholic and quilting sites!
(Visited 100 times, 1 visits today)