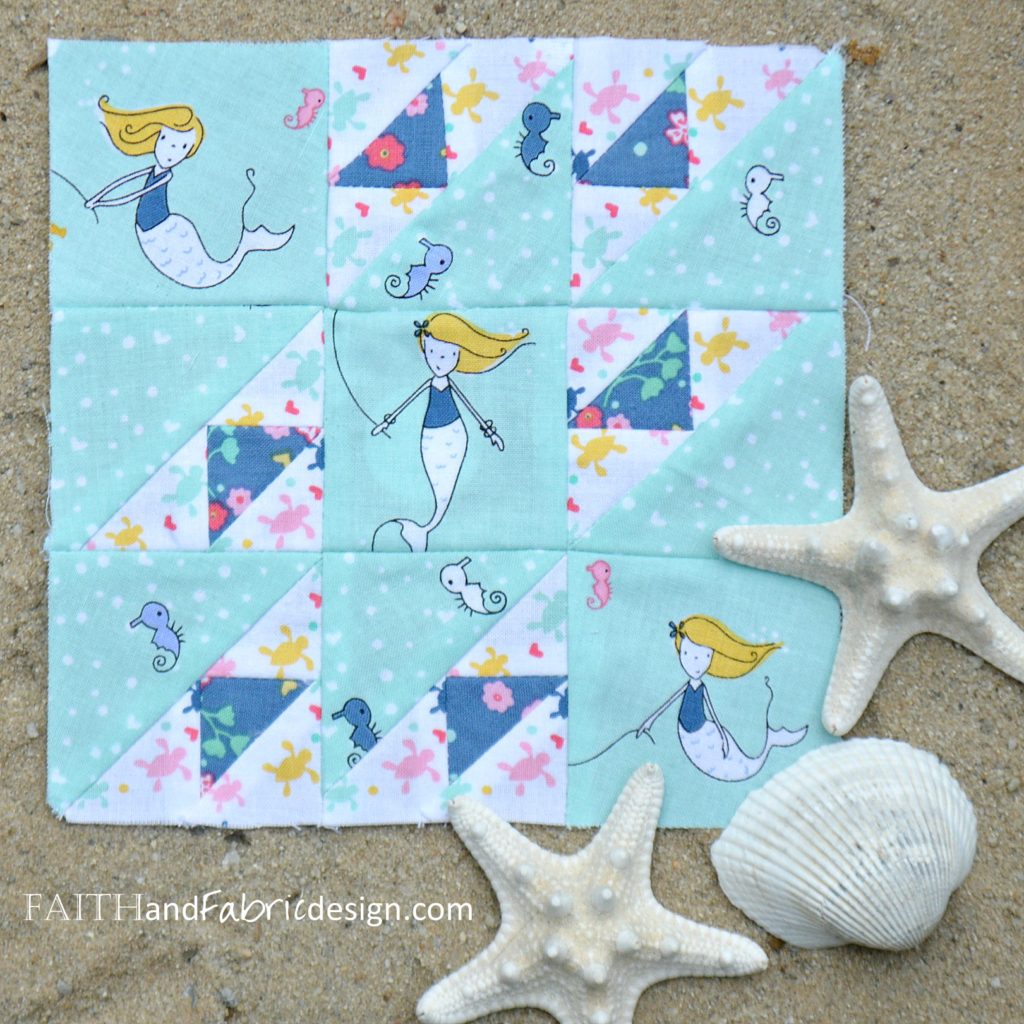 Block Completed: 10/27/15
Fabrics Used: Riley Blake

The mermaids are back! …this was finished a bit ago, but I'm catching up on sharing these lovelies. The story behind this one? I finished up this block alongside a lovely glass of 2011 piño noir. Looking closer at her the next day, I realized that perhaps pairing wine and quilting wasn't the greatest decision ever – the top and bottom rows are swapped. Maybe I should submit to the #drunkardswifeqal group instead ? Loving her anyway, just the way she is!
Click here to see all the blocks that have been completed so far. Also – are you on Instagram? Let's connect!

Just for fun, this post links up at some of these great Catholic and quilting sites!
(Visited 281 times, 1 visits today)