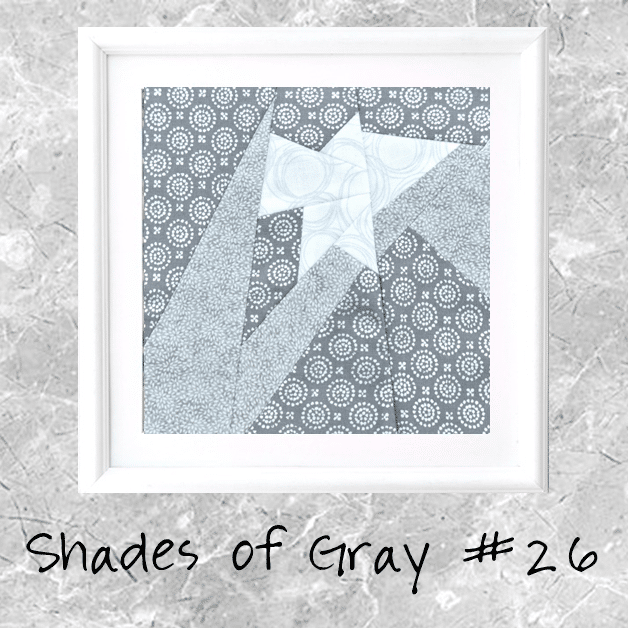 Block Completed: April 18, 2016
Fabrics Used: on-hand stash

Yikes! I was going through my drafts, and found this one…I never published, and it's been done this entire time.
This lovely block was paper pieced, and I truly enjoyed how perfectly everything lined up. The piecing was perfect – and corners so (so) sharp. I like this mix of grays together; the white flowers really pop against the background, yet the sparkles in the background make it light enough without being too dark. One of my favorites so far.
Stop by to see all our quilt blocks so far. Are you on Instagram? Let's connect. Happy quilting!

Just for fun, this post links up at some of these great Catholic and quilting sites!
(Visited 169 times, 1 visits today)