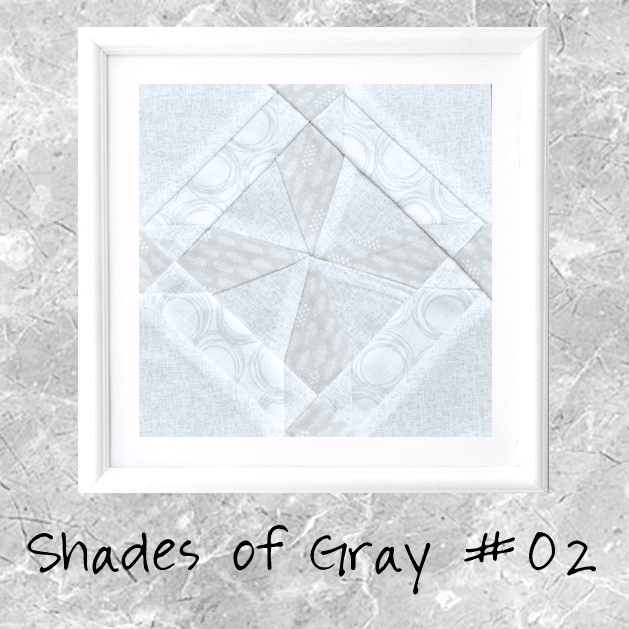 Block Completed: 11/17/15
Fabrics Used: on-hand stash

Well, I've been loving (loving) my Under the Sea themed blocks so far, but. BUT. They are taking a very long time to do with each piece being fussy cut, are using up a ton of fabric, and are harder to use with some of the more intricately shaped blocks. So, I'm going to make two quilts, and base the fabric selection on the way the blocks are pieced. For the second quilt, which I'm dubbing #shadesofgray (the clean, edited version, mind you), I'm going for a graded white-gray at the top to dark gray on the bottom. I'm really enjoying the super where to buy nolvadex online clean look of the fabrics I've pulled for this quilt, and am thrilled at how fast this block came together!
One challenge on this block (other than the top triangle that needs to be moved up about 1/8″) is the center point. There is so SO much fabric that meets in the center that it puckered when stitched and unfolded. No matter how much I tried to press, or change the direction of the seams, or (you name it)…I couldn't get it to lay flat. Ideas?
Are you on Instagram? Let's connect. Happy quilting!

Just for fun, this post links up at some of these great Catholic and quilting sites!
(Visited 184 times, 1 visits today)