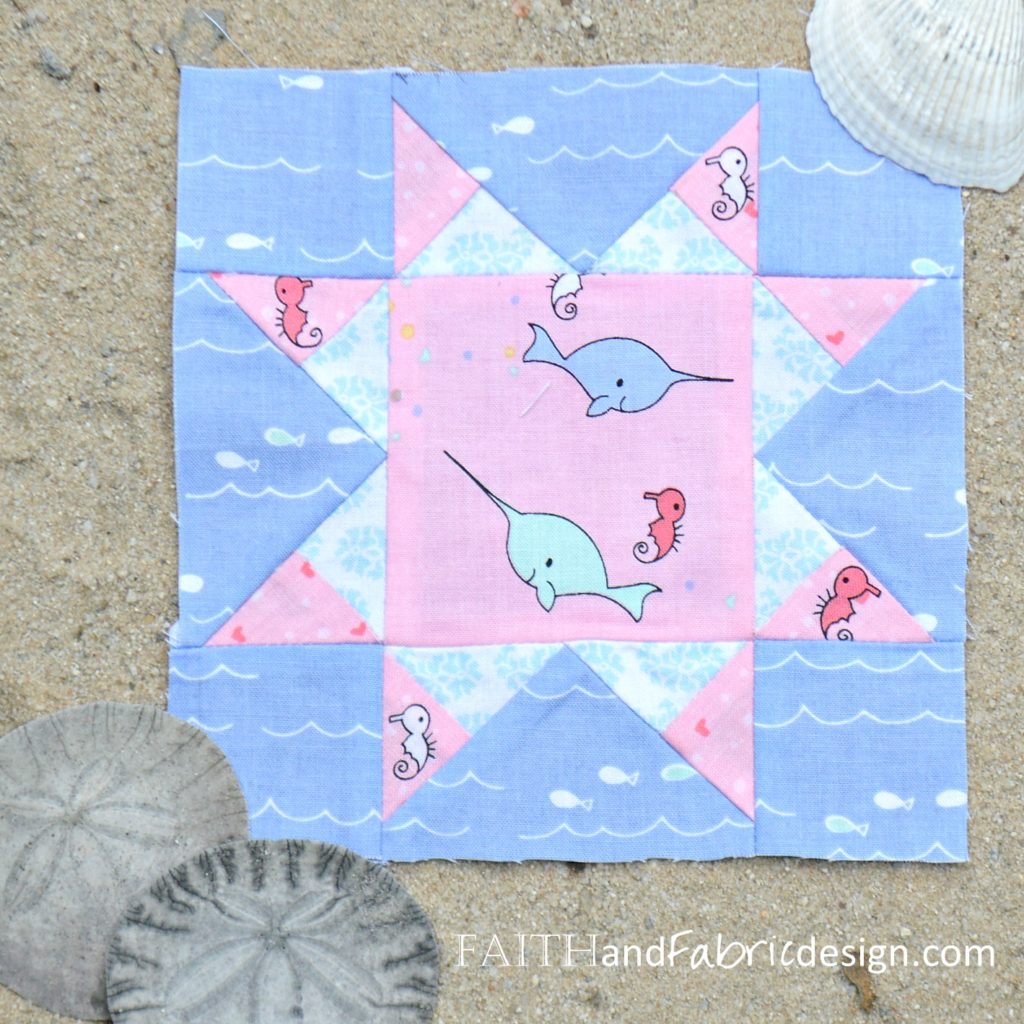 Block Completed: 11/10/15
Fabrics Used: Riley Blake

This fabric is such a reminder of why I love Riley Blake's designs! These sweet little seahorses dancing around the fish are a-dor-a-ble, no? She's got such an eye when she designs. I enjoyed making this block, but admit I wasted a bit of fabric along the way. My mind was elsewhere when making some of the cuts, and I cut three triangles incorrectly…grrr… I did add them to a baggie where I have other usable scrap pieces, though, so hopefully they'll be able to be used in a future block.
Click here to see all the blocks that have been completed so far. Also – are you on Instagram? Let's connect!

Just for fun, this post links up at some of these great Catholic and quilting sites!
(Visited 202 times, 1 visits today)