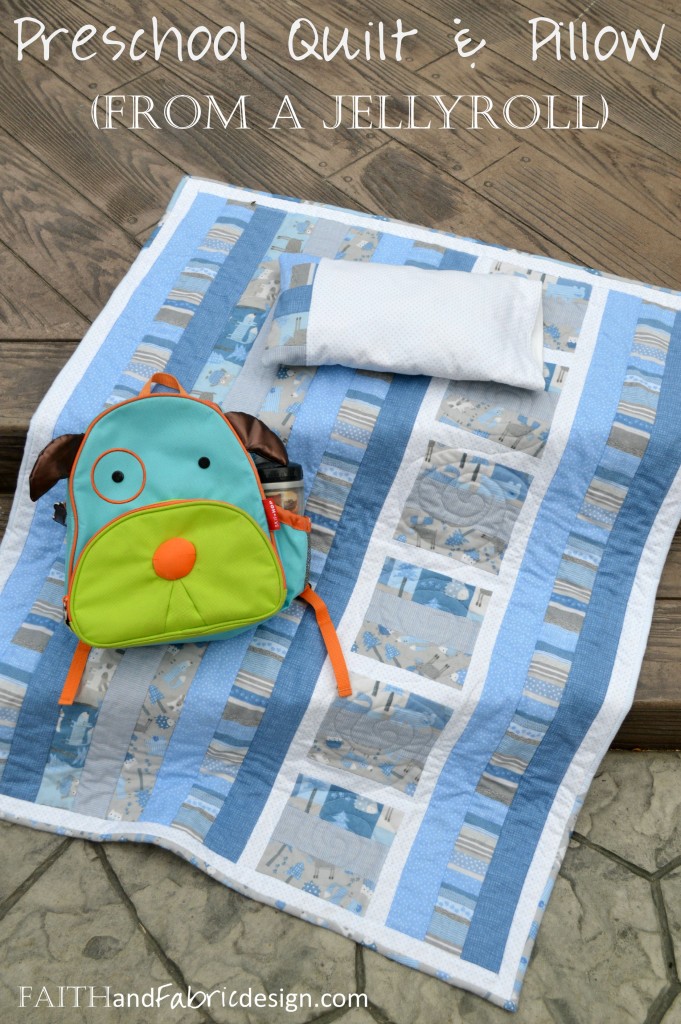 My little man started preschool! I've been so fortunate to be able to be home with him these past few years, and I wouldn't trade our time together for anything. They've been so special to us both – though I *swear* we were just working on getting him to sleep through the night! While I miss him the two days he's in preschool, I'm so proud of him and how well he's doing there.
When we saw his school supply list included a blanket and pillow (nap time, anyone?), I thought it would be fun to make a quilt together. We headed to Joann's so he could pick out some fabric, and he immediately went to this adorable jelly roll! It's the Land of Whimsy Woodland Fleece, and as an added bonus: it's on sale! I'll admit – I was excited he picked a jelly roll, as I only had about three days to make his preschool quilt.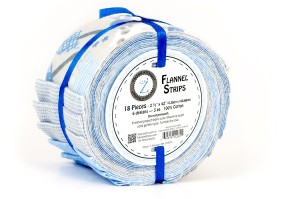 I kept things simple, knowing the timeline was short. The jelly roll has six prints, so I divided the strips into two groups with three prints in each (three sets of group 1 and three sets of group 2). I stitched the three sets in group 1 together, and two of the sets in group 2 – and then cut the second set into squares, sewing them together with some on-hand baby soft fleece to make a ladder. I then stitched all the sets together, using the leftover strips from group 2 for the binding. Little man and I stitched a few curvy spirals together on the ladder, and we love how it softens the sharp lines!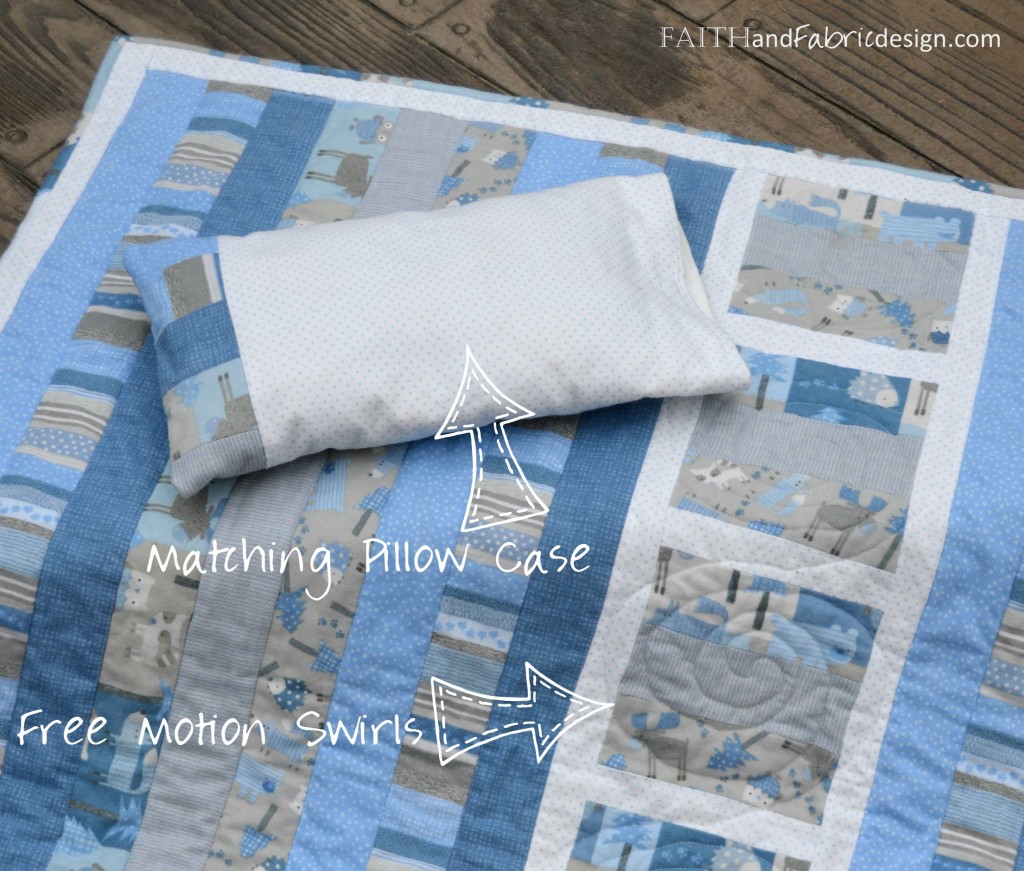 I had a bunch of scrap pieces left, so I stitched a few together to make a trim for a matching pillowcase. I like that it's a pillowcase and easily removable, so we can wash it whenever we need…which I did for both the quilt and pillowcase before his first day.
Making this simple quilt and pillow for him to take to preschool was so much fun! Even more, it gave me peace knowing he was snuggled safe under the blanket I made him – and he slept peacefully during nap time with a bit of comfort from home. Love my little guy so much!
P.S. – do you love that backpack?? It's from the Skip Hop Zoo line, made especially for little guys and gals! We received it as a gift at our baby shower; it was filled with baby items, which have all long since been used – and we love using the backpack now that he's older! Brings back wonderful memories every time he walks out the door with it on his back.
(Visited 1,154 times, 2 visits today)