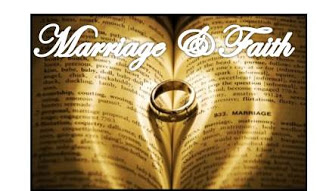 I'm going to be blunt here. Before you became engaged to your fiancé, did you ask God about it first? Did you prayerfully seek His input on your decision? Was it your choice? Or His choice too? If your marriage is without a Christian faith, it is doomed from the start. Or if your Christian faith becomes lukewarm, the marriage will also struggle. Does that mean that each person must be in the same place in their faith? I would say no, in fact, that's an unrealistic expectation to place on each other. We all must walk with the Lord individually yet in a Catholic marriage, we become united with Jesus. By receiving the Sacrament of Marriage, we invite Christ into our marriages so that He might work the miracle of giving us the grace we need to live the married life. It's the grace to endure struggles and difficulties. It's the grace needed to be good parents, to raise our children in the faith and to share with them in the joy and grace of Holy Communion. It is also the grace to be a good and faithful spouse. Without the Grace of God, we cannot grow closer to our spouse. In truth, we cannot truly love our spouse or our children. For without His grace, we become self absorbed where fear and anxiety sets in. Why? Because we are trying to steer our own ship and we cannot do it alone.
The degree of our love is determined by the greatness of our faith, which allows us to share in the life of God. Imitating Jesus is not meant to be a literal translation of doing good deeds. It is about attaching ourselves to Him through faith, so His will becomes our will; so that others can see Jesus at work in our lives. We then become a channel for grace to our loved ones. The truth that Christ loves our spouses and children through us implies that we cannot do it alone. By loving Jesus and opening our hearts to Him, we allow Him to love us and love others through us.
"Those in your family have a right for you to become a pure channel of grace for them as you grow in sanctifying grace and in striving toward sanctity. Your growth in sanctity becomes, in the light of faith, the most precious gift for those close to you." Fr. Dajczer (The Gift of Faith) goes on to say that "if there is no spiritual life in you, if there is a lack of growth in faith and in God's love then, in the spiritual sense, you become a 'thief', to those around you." You deprive them of these special graces even if you are not aware of it.
So how do we increase our faith so God's love overflows through us to our family? Open our hearts and clean our minds of the smut of this secular world we live in. Let's face it, we live in an upside down world that values success over saintliness, pride over humility, lies over truth, and independence over God. We forget this fact "For you are dust, and unto dust you shall return."(Genesis 3:19) We have made idols of ourselves in our own minds. How do we become Christocentric rather than egocentric? We must first examine our consciences to see where God fits into our lives and into our marriages. We must earnestly pray for God's work in ourselves. And I do not mean, "God please bless me and my marriage". It's deeper than that. We must ask God to show us our failings, our unhealthy attachments and idols. We must see ourselves as God sees us and pray for forgiveness and let Him forgive us. We all fall short and once we recognize that and repent, we can truly open ourselves to Him.
How else can we grow in our faith to strengthen our marriage? Read the bible. Go to church and listen to the readings. Learn from them. Listen to the homily so you can absorb how it relates to your life. Don't go to Mass thinking "it's always the same prayers over and over again." Don't just go through the motions in a robotic fashion. Open your heart and ask God to reveal to you what He wants you to know. Go to the Sacrament of Reconciliation and be absolved of your sins. Your soul will be filled with God's graces and blessings. Receive Holy Communion and pray silently afterward. Listen for the whisperings of Christ. Let the Holy Spirit guide you. Pray for growing in one of the virtues. Go to Eucharistic Adoration. Pray the rosary. Follow the Blessed Mother's example of following her son. Read about the saints. Ask your Guardian Angel to guide and protect you. Serve others in your community and do it for Jesus not for your own vanity. Help the poor as a couple or as a family. Be a Godly example to your children so their faith will grow in turn. Do it sincerely, not for show. Put God first and the rest will fall into place. God will do wondrous things for you and your family if you let Him.
——————–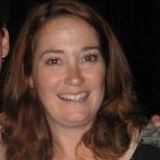 Noreen Johnson is the amazing author at Rosary Mom, Catechism, Apologetics, and Catholic Product Reviews, and Community of Catholic Bloggers. She teaches and often writes about the thoughtful and liturgically educational activities she prepares for her classes.
——————–
Return to Hot Summer Nights
(Visited 140 times, 1 visits today)